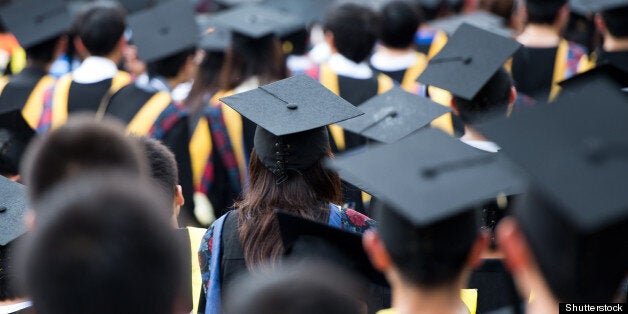 The newspapers are full of doom and gloom about the prospects of young people today, and I think it is true that the current economic climate poses challenges that are very different to those faced by the school and university leavers of previous generations. There might not be a queue of companies waiting to give graduates a job, but there are plenty of young people out there with the drive, enthusiasm and entrepreneurial spirit to help themselves.
In my previous blog I tried to highlight the great work Accounting for International Development (AfID) are doing, utilising the experience and business skills of volunteers to improve the prospects of people in some of the world's poorest countries. However, I think the fact that there are over a million young people in the UK not in education, employment or training goes to show that there is plenty we could be doing closer to home.
I therefore jumped at the chance when I was invited to get involved in the Prince's Trust Enterprise Programme. For those who are unfamiliar with it, The Prince's Trust Enterprise Programme offers unemployed 18 to 30-year-olds initial support to establish if their business ideas are viable, financial assistance for those who need it, and arguably just as importantly, an experienced business mentor to give them free support and guidance, and help them develop their business skills.
Following a series of training sessions to qualify as a business mentor, I was invited to join a group in Corby where I met three young people enrolled on the programme. All three were very different and were pursuing business ideas in completely separate fields, but what was interesting was the enthusiasm and drive that they all clearly shared. I like to think I have learned a lot in my 20 years of business experience, but that kind of energy is something that cannot be manufactured or taught, and it was actually really inspirational to see.
Over the next two years I am going to be working with these young people to help them grow their businesses and hopefully develop as people. I will spend time with them to understand their problems, identify solutions and suggest action plans to overcome them. While this is perhaps only for 3 or 4 hours per month, I invariably leave the sessions feeling refreshed, energised and ready to get stuck into my own businesses, so I would highly recommend other business people get involved in mentoring, if only for very selfish reasons.
My career in accountancy started working the City, but decided to set up my own business, Accounts Assist, after I became disillusioned with the cut-throat nature of industry. Looking back, it would have been really helpful to have an experienced mentor to discuss my problems with. While it has been challenging, the sense of achievement and reward you get from running your own business is such that I wouldn't hesitate to recommend young people sign up for The Prince's Trust Enterprise Programme and follow their dream.
I was recently delighted to hear that I have been shortlisted in the finance category for First Women Awards, which is sponsored by the Lloyds Banking Group. Being recognised for such a prestigious award is amazing, but working with The Prince's Trust has certainly filled me with confidence that this economic climate has helped breed a generation of entrepreneurs who are going to keep raising the bar for us all.