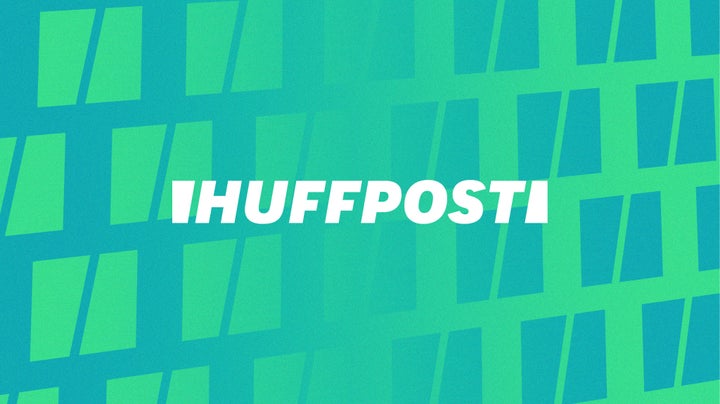 Beyond Poldarkland there's a wider world. Across the Channel in France heads are rolling: Louis XVI has been executed. 'Cause it's the French Revolution and the gentry are at risk.
Snake-in-the-grass George Warleggan exploits this to his advantage. He has plans for the Warleggan empire, which include razing peasant cottages to build a bank, and making Elizabeth his wife. Ever the romantic, he reckons that the best way to achieve this is through fear. "Urge her to be vigilant, warn her to be on her guard," he tells the oleaginous Tankard. Even he looks askance at George's plans.
Elizabeth writes to Ross for assistance. However, after Prudie forgets to pass the note on to Ross or Demelza, it goes unacknowledged. Not that Ross would have seen it anyway - he's away on a dodgy booze cruise to France with Trencrom, Henshawe and Mark Daniel's brother, Paul. The outing is top-secret and the worry of that - along with Ross' deal with Trencrom to stash smuggled goods under the library at Nampara - is getting to Demelza.
Not to be put off, Elizabeth rides to Nampara looking for Ross. Aware of the on-going frisson between Ross and Elizabeth, Demelza is unforthcoming. "He's from here," says she.
"Then I expect he was too busy to reply," says Elizabeth.
"Yes," replies Demelza. "I expect he was." That tells her.
It is a frosty encounter. Wrapped up in her own affairs, Elizabeth is unaware of the pressure Demelza is under. Little does she know too that Demelza would offer more protection than Ross right now: angrily hacking wood in the back yard with a saw that calls to mind a guillotine, Demelza is not to be messed with.
It all calls for some sea-staring: Demelza stands on the cliff edge as if hoping to catch sight of Ross on the horizon.
Things really are serious. After Caroline cleared his £1,400 Wonga loan, Ross encounters yet more hurdles. With only two weeks of coal left, no money for the pumping engine and still no sign of the Treworgie copper lode whether they approach it from Leisure or Grace, it's all rather desperate for Ross and his shareholders.
Ross must find Mark Daniel, who swore he knew where to find copper. En route to France on the booze cruise, Trencrom stops off at St Mary's, where they are to meet Mark Daniel. Wild-eyed and driven mad with guilt and rage, Mark is barely recognisable. His nonsensical replies to Ross and Henshawe's leading questions show he knows nothing.
Poor Mark Daniel. It's a good job there's a stretch of ocean between him and Enys, with whom he has previous. Although Karen the actress' death was not Enys' fault, it is on his conscience. Reluctant to leave Cornwall and his patients, Enys doesn't want a life of subterfuge or to compromise his honour, but agrees to start afresh with Caroline in Bath, where his history with Karen is unknown. To do this, he and Caroline will have to elope, as Uncle Ray would never agree to their marriage. They agree to leave in the night.
Sounds like a plan? It is. Perhaps it was inevitable that it should be scuppered by pretty but gormless Rosina, who has a bit of a 'thing' for dishy Doctor Enys (and who can blame her?). After slipping on cobbles she injures her leg again (with a name like Hoblyn, is she destined to do anything else?). Demelza goes to find Enys for help.
Enys is due to meet Caroline very soon, but unable to bear the thought of leaving Rosina to Doctor Choake, who will undo all Enys' good work, he decides there's time to treat Rosina's leg. But why does Rosina's dad say that Enys had told Charlie to take to his bed? Enys did no such thing.
The informer is still at large - could Charlie be trying to throw everyone off the scent? As Enys points out, Charlie has some awfully fancy curtains and candlesticks for a sailmaker. Miracle worker and now supersleuth, Enys puts two and two together when he spies the coloured-in Infant Number Book that belongs to law enforcer Jim Vercoe's son, Hubert, on Charlie's sideboard.
While Enys and Charlie fight, Vercoe's soldiers swarm the district and prepare to ambush Nampara cove, in anticipation of Ross' return with a drop from France. Enys rides to the cove to warn the smugglers.
"Wait until everything's off the boat," says Vercoe to his men. Oh, the tension! Amid the ensuing commotion when Ross sees Enys' flare, Ross escapes for Nampara.
Caught up in events to save Ross, Enys is knocked out. There's no chance of meeting Caroline on time now. As Caroline waits, she realises that Enys has stood her up, so goes to London with Uncle Ray. Oh, poor Enys! And poor Caroline! I hope that's not the last we've seen of her.
As for Charlie, his dead body lies on the beach. "Was he killed or did he do the job himself?" asks Jud. No one knows, but I for one won't miss his sanctimonious and patronising manner. Gormless Rosina can do better.
And Ross? At Nampara soldiers are stationed outside the front door, but he is nowhere to be found. Little does everyone know that he's right under their noses. Beneath the false floor under which Trencrom stashes his smuggled goods there is another secret compartment. Ross has hidden himself in it and, when all is quiet, out he emerges, like a chick from a shell.
It's quite a magic trick. I'd quite like to know how he got himself in there, replacing the false floor, rug and table - did I miss that bit? And what about his pumping engine? Will he keep that running? Who knows? There was a conspicuous lack of vigorous riding in this episode, too. Sadly, the only pistol pulled out was Aunt Agatha's.
"Better to rely on one's own reserves," says she, whipping it from her shawl.
Well, a woman has needs, you know. I want to be like her when I'm 95.
First posted at http://lusciouswound.blogspot.co.uk
Popular in the Community