It was a busy week of after work events and each one was very different. Here is a quick rundown of my top 3...
At London's Saatchi Gallery, luxury accessories brand, Roger Vivier's, Ines de La Fressange and Bruno Frisoni hosted a cocktail party to launch the Roger Vivier book as published by Rizzoli New York.
Wednesday, April 24th, 2013.
Saatchi Gallery, Duke of York's HQ, King's Road, SW3
Roger Vivier Creative Director Bruno Frisoni and Brand Ambassador Ines de La Fressange, Jerry Hall, Marie Helvin, David Gandy, Jasmine Guinness, Fiona Scarry, Camilla Rutherford, Freddie Fox, Allegra Hicks, Tali Lennox, Jack Guinness, Debbonaire Van Bismarck, Jeanne Marine, Christa D'Souza, Tamzin Merchant etc.
Entertainment: Flicking through the large and stunning new book, Great DJs throughout the evening, Blogger Bip Ling's dancing, Lavender Champagne, Truffle macaroons... the list goes on.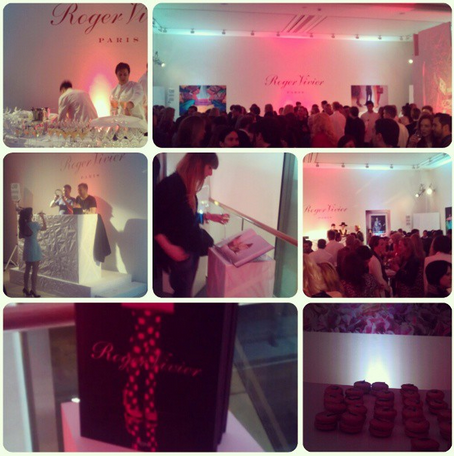 Cath Kidston party to celebrate 20 years of the iconic brand
Wednesday, April 17th, 2013.
Cath Kidston HQ, London W10
Fashion and Lifestyle Bloggers (...and not one single guy)
Entertainment: Gin based Tom collins/Mojito cocktails / Candle making with the team from 'Cuppa-Choc Spoon' in rose or birthday cake scents using Cath Kidston mugs / Cake decorating with Lily Vanilli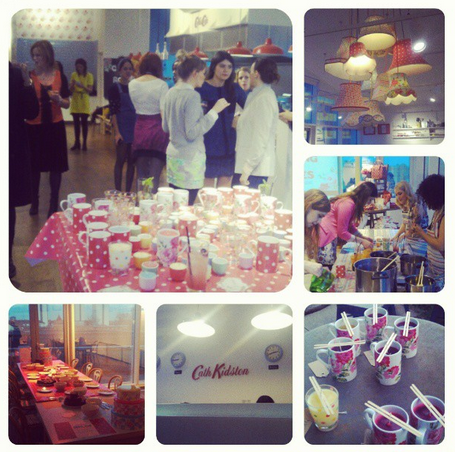 Hannah, features editor at Easy Living magazine launches her gorgeous new book The Set Table: the Art of Small Gatherings. The book is all about creating simple and beautiful table layouts - from supper for two on a candlelit roof terrace to a picnic lunch for friends on the sitting-room carpet.
Thursday, April 25th, 2013.
Anthropologie, King's Road, SW3
Press, Family of the author, fans of Anthropologie
Entertainment: Flicking through the gorgeous new book, browsing the shop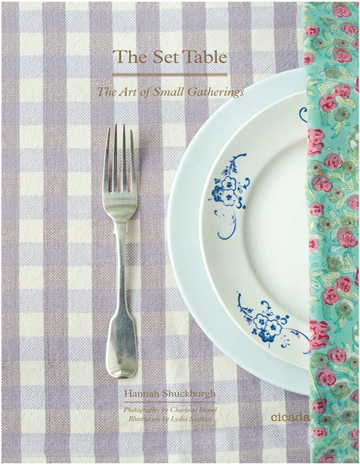 Popular in the Community