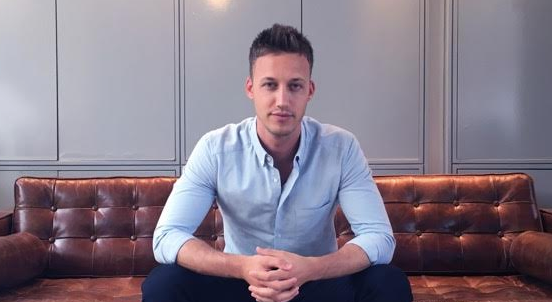 In many ways, Captify encapsulates all you'd hope and expect from a UK startup. Young, fearless founders? Yep - Adam Ludwin and Dominic Joseph were 24 and 27 respectively when the decided to claim a slice of the $40bn global display advertising market. An unusual back story? Indeed - Joseph was formerly a professional drummer. A seasoned board of advisers? Growth so quick it'll reach "scale-up" status before long? International expansion? You bet.
But when I catch up with Ludwin, he is less interested in vaunting Captify's many successes (the business is on track to grow 150 per cent this year), and more in discussing how his business can scale quicker, what the government can do to support entrepreneurs, and how others might follow in Captify's footsteps.
Annabel Denham: You recently opened offices in the US. What specific challenges did you have to overcome, and how can UKTI help other entrepreneurs who may face similar obstacles?
Adam Ludwin: You shouldn't underestimate the cost associated with launching in the US: cashflow contingency is key. My co-founder, Dominic, moved to the US along with several members from different teams, which was vital to ensuring we got off the ground quicker. To ensure silos didn't crop up, we brought in a company-wide WhatsApp group, and have moved beyond traditional email in favour of Slack.
We have talked with UKTI in the past, but we really need to see more practical support on the ground. Businesses would benefit from introductions to potential clients and connections with like-minded companies further ahead in their expansion journey. Financial support in the form of subsidising research trips and part-funding salaries would add huge value in the early days. We're seeing other countries do this, and UKTI should follow suit.
AD: What can other entrepreneurs learn from your experiences?
AL: Grey hairs are good - advisers that have been there, done that are valuable assets. Invest in the right people. And stay close to them: I always ensure I meet every candidate who joins the team - which some weeks is as many as six people. I spend time with each and every one so that they know their voice is heard, which in turn encourages intrapreneurship.
But I also share the bigger picture. Many founders are often secretive when it comes to divulging what's going on behind the scenes with the wider team in case things don't go to plan. But we're open: it keeps everyone excited, aligned and aware of where the business is heading.
AD: You've previously expressed concern that women are under-represented at senior level in your industry. How can this be overcome?
AL: As an industry, we have a responsibility to bring awareness to the lack of women progressing into managerial roles. It's something we're taking steps to change within Captify: by appointing key members within teams to set up knowledge-sharing sessions hosted by leading women in tech. The opportunity is there, but the media and digital worlds need a dedicated action plan if they're to avoid losing graduates and skilled talent to other industries.
AD: Is the UK government doing enough to support scale-ups?
AL: The government is very good at helping startups get off the ground. Now, it needs to foster a scale-up nation. As a tech company evolving at a fast pace, we face very different challenges to when we first launched.
One problem we face is around the availability of developers, statisticians and data analysts. The UK simply doesn't have enough universities and hubs of excellence dedicated to encouraging careers in these areas. The government also needs to improve access to international talent, by changing immigration laws for skilled workers. We're having to wait several months to complete hires in development teams - it's far too long.
The UK has some excellent schemes, like the Enterprise Finance Guarantee. But I do worry about the complexity of getting incentives like EIS and SEIS in front of the right people who will benefit from them the most.
AD: Why do you think the UK still lacks a Google or Facebook?
AL: The sheer volume of the US consumer market means companies can expand quickly and across state lines. Europe is a different beast: extremely different market dynamics exist across multiple countries.
Everything in the UK tech ecosystem incentivises ambitious entrepreneurs to think smaller than their US counterparts. It's linked to VC mentality and activity.
VC firms influence the speed companies scale both sides of the pond. The US has more VCs, with larger funds more readily available, and more risk tolerant culture. It means bigger investments happen quicker and more often. With large US funds ready to pump more money into scale ups, they in turn often have bigger expectations for more aggressive growth and even greater returns on their investments.
Many UK entrepreneurs still don't see the benefit of gaining external funding, and fear diluting their businesses and relinquishing control to investors. I believe it's worth having a smaller piece of a much bigger pie. However, more and more US VCs are keeping a close eye on European technological innovation and an even closer eye on the UK. The opportunity is there: all we need now is a business culture willing to take bigger risks.