Summer's over. Feeling blue? Here's the good news. Autumn's just around the corner, season of mists and mellow fruitfulness, of olive and grape harvests, and food festivals across the continent. It's a time for leaf-scattered walks, followed up by cosy suppers in firelit pubs, or short-hop city breaks, where the streets throng with market stalls and it's still warm enough to linger over lunch in pavement cafes.
Head to the Med and you'll still find temperatures warm enough to slip into shorts and sundresses, while in the UK, autumn colours blaze across the countryside and every town or village seems to be celebrating some sort of foodie-themed affair. The only downside is tighter trousers by the time you come back - but then again, that's why God invented leggings (sorry, chaps).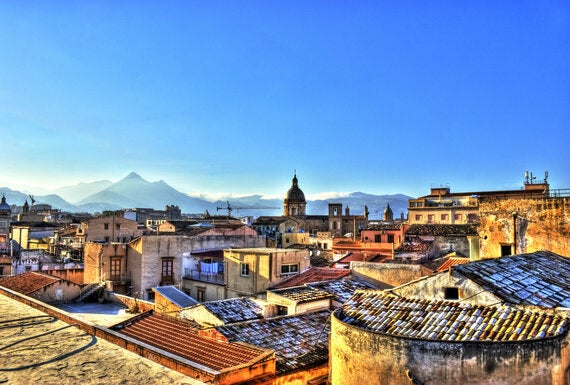 Sicily - basking in late autumn sunshine at the tip of Italy's boot - is world famous for its unique cuisine and from September through to November, there are celebrations and events to celebrate different dishes, products and crops. Every Sunday in October, the town of Zafferana Etnea celebrates different local produce with tastings, folk dancing and food stalls. Or head to Castelbuono in late October, which has a ten-day 'Funghi Festival' including walks, tastings and and live music. In November, join the Muffuletta Feast in Poggioreale, which celebrates the traditional local bread.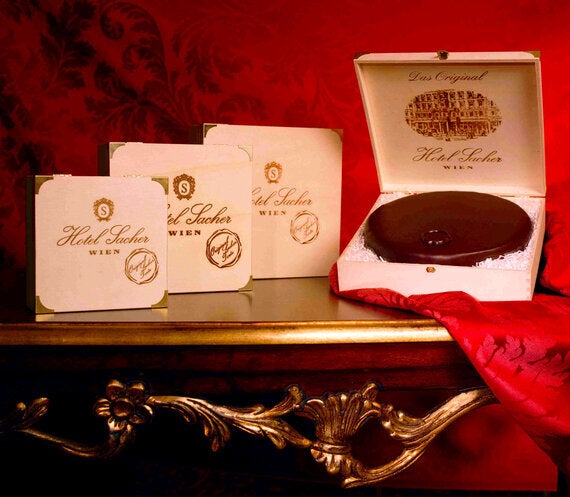 Those with a sweet tooth will find much to love in the elegant Austrian city of Vienna, famous for its cafe society, and the wide range of lipsmacking kuchen
that accompany every cup of coffee. Most famous is the Sachertorte, a rich, dark chocolate confection, but it's hard to beat a cinammon-infused, sugar-topped strudel, doused with cream. Or, for somewhere slightly further afield, and a completely unique experience, visit Jerusalem - home of honey-drenched pastries, pistachio-stuffed cakes and thimbles of dark, bitter coffee.
For those who love the Spanish way of eating; strolling from cafe to cafe, nibbling on a piece of Spanish omelette at one, a bowl of chorizo at the next, the best place to head for are the northern cities of Bilbao and Santander, famous for the hundreds of bodegas
that dot the streets. Pintxos are the Basque equivalent of tapas, encompassing everything from Serrano ham to something more haute cuisine, like grilled foie gras with white beach sauce. Visit both cities on a driving break, or head to the capital to discover Madrid's burgeoning foodie scene. Dip into the markets; Bartolome specialises in local Spanish produce, while the Mercado de Chamberi is one of the most traditional in the city.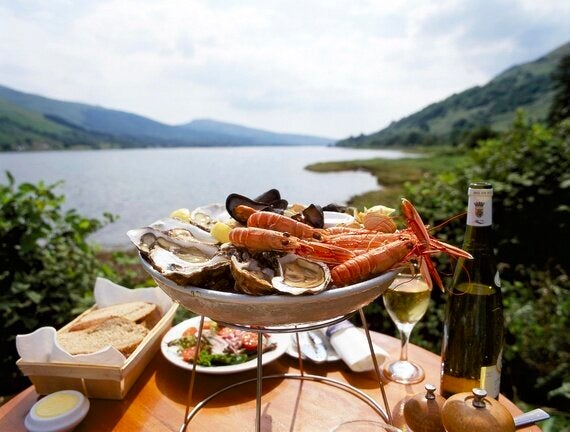 Of course Autumn in the UK brings with it all sorts of foodie goodies, not least seafood. As the sea around the Scottish coast begin to cool, the water throngs with lobsters, crab, mussels and oysters - all at their best when pulled straight from the sea and eaten fresh. Bag a Scottish hideaway for a few flame-hued days away, Or take a few days to explore Ireland; go in mid-October to coincide with the new Theatre & Dining Small Roads Festival in Kenmare.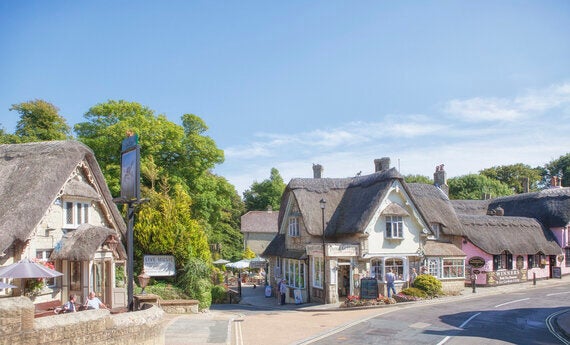 At the other end of the country, the Isle of Wight is fast attaining serious status with foodies. The island is scattered with a new breed of gastropubs, such as the Red Lion in Freshwater, or the Taverners in Godshill, that serve hearty British classics - perfect as a reward after hiking some of the 500 miles of walking trails that criss-cross the island. Or head even further south, to the sunkissed shores of Jersey - famous for its potatoes and thick, rich cream. Stay at the Atlantic Hotel which boasts its own Michelin-starred restaurant - one of four Michelin-recognised restaurants on the island. Join a Taste of Jersey Bus Tour, or take a foodie walking tour of St Helier, which draws on the town's rich culinary heritage.
If you love to cook food as much as eat it, then the place to head for is Lucknam Park, an elegant country house hotel near Bath in Wiltshire, which boasts its own cookery school. This autumn, there are courses covering everything from seasonal autumn menus to bread baking and Mediterranean flavours. The hotel is close to Westonbirt Arboretum - which boasts some of the most spectacular autumn foliage in the UK - perfect for an afternoon's walk before returning to Lucknam for a seasonal dinner in the Brasserie restaurant.