Summer is over and the snows are yet to fall - so where to go if you want a few days away? Now is the perfect season for a city break - parks bask in autumn colours, sightseeing doesn't involve a million other tourists and and culture, cocktails and cafe society can all be ticked off in just one day.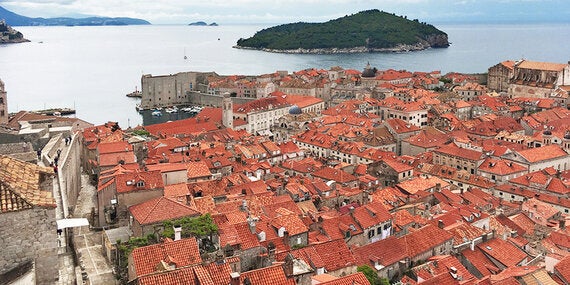 Dubrovnik, Credit: I-Escape
Pick your destination carefully and you can still get some warm sunshine along with crisp, clear mornings. Dubrovnik is at its best once the summer crowds and cruise ships have gone; the cafes on the pedestrianised Stradun serve the best gelati in Croatia, and the sea on golden Banje beach is still warm enough for a dip. Don't miss the moving War Photo Museum, which charts the dark days when the city was under siege during the War of Independence in the early 1990s. And take a warm coat, so that you can still eat outside at Restaurant 360, the city's hippest eaterie, with wonderful views of the historic walls.
Food is a major part of a break in Seville; still drenched in warm sunshine until late Autumn. The city is famous for its increasingly inventive tapas scene, and also has an increasing number of microbreweries, offering the chance to match beers with your tapas. Visit the spectacular Real Alcazar - a 10th century palatial complex, made newly-famous by Game of Thrones and stroll through the cobbled streets and squares of the atmospheric Santa Cruz area - once the Jewish quarter of medieval Seville.
If you want crisp, clear days (and thus the opportunity to hole up in cosy cafes, drinking rum-laced hot chocolates and tucking into slabs of strudel) there's nowhere better than Prague. The city buzzes with festivals throughout the autumn; classical music fans should tie in with the Strings of Autumn (Oct 6-Nov 9), while design-lovers should visit during Designblok (Oct 27-31), a four-day festival focusing on the latest trends in contemporary design in everything from furniture to clothes. For similarly wintry pleasures, with a side order of revitalising thermal baths, choose Budapest. A visit to the Hungarian capital offers two cities for the price of one; hilly, quiet Buda and the more buzzy, restaurant and club-filled Pest.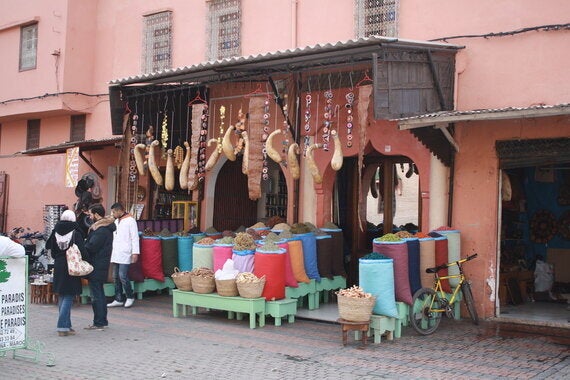 Marrakech, Credit: Mick Thompson
A jaunt overseas is also a great way to pick up Christmas presents that are a little more interesting than an iTunes voucher, or smellies from M&S. If you're comfortable with shopping being a little like hand to hand combat, plunge into Marrakech's labyrinthine souks and you'll find everything from beautiful inlaid-teak boxes and antique jewellery to silk pashminas, hand-painted ceramics and all the spices you can carry. Or opt for Istanbul, where you can lose yourself among the thousands of stalls in the sprawling Grand Bazaar and marvel at the tranquil beauty of the Aghia Sophia and Yeni Cami mosques.
Or hold off on your weekend away until December and tie in with a Christmas Market. The best are to be found in Germany, where the tradition dates back centuries. Try Nuremberg, where the city's main square is lined with hundreds of stalls selling traditional Christmas decorations, bags of spice-laded lebkuchen and every street-corner has a gluhwein stand - so you need never be without a drink.
Weekend breaks don't have to just mean Europe - hop across the pond to New York and a three-night jaunt will feel like a week. In autumn, Central Park is carpeted in flame-coloured leaves, and the Wollman Ice Rink opens at the end of October, offering the chance for alfresco spins beneath the rich fall colours. Up on the High Line - the city's unique walking trail built on a former elevated rail track - there are free stargazing nights every Tuesday in October.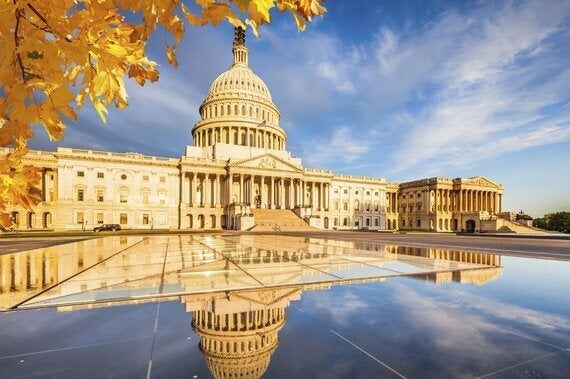 Washington, Credit: American Sky
October is an ideal month to visit the States; Halloween is a major event and during the weeks leading up to the 31st, carved pumpkins appear on every doorstep and shop window, and the smell of spiced pumpkin lattes waft out of coffee shops. This year is an ideal time to visit Washington DC, a city gearing up for one of the most extraordinary presidential elections in living memory. Stroll through leaf-clad Rock Creek Park, visit the vast Smithsonian museum or simply sit in a coffee shop and eavesdrop on all the gossip from 'the Hill'.
For somewhere really different, the buzzing French-Canadian city of Montreal is under seven hours flying time. Soak up the spectacular colours in Mont-Royal Park, take in the spectacular Chinese Lantern Festival at the Botanical Garden (until Oct 31) and feast on fresh autumn produce at the city's two excellent food markets, Atwater and Jean Talon.