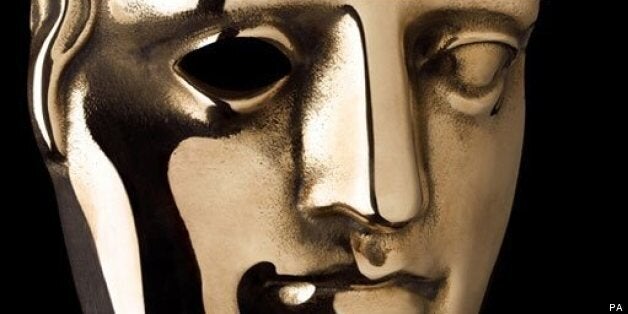 Bafta is known for celebrating excellence at ceremonies such as Sunday's Arqiva British Academy Television Awards, but it also engages in activity to help a diverse range of talented people to develop and grow in their careers.
On Friday, before the TV Awards celebrated the brightest and best of current UK talent, Bafta TV Forum: Generation Next brought together today's leading players and some of our brightest and best hopes for the future.
This day of masterclasses, panel discussions and networking addressed some of the issues identified in the Bafta Career Pathways survey, which found gaining work experience and making contacts are particular challenges for young people taking their first steps into our industry, particularly for those from lower socio-economic backgrounds.
Spooks creator and Bafta member David Wolstencroft, whose generous donation enabled the Generation Next event, wanted to bust the myth that "TV isn't for the likes of you."
Few could have failed to take encouragement from Endemol president Tim Hincks as he described how he managed to establish a career despite being based outside of London, having no TV connections, a comprehensive school education and overcoming rejection by the BBC.
What Tim did possess was chutzpah and a bit of knowledge - and knowledge-sharing was available in spades at this event. An inspiring array of industry professionals gave their time to describe their various routes into television, and impart pearls of wisdom they've picked up along the way.
Many of the content captured will feature on Bafta's online learning channel Bafta Guru including Bafta-winning director Philippa Lowthorpe (Call the Midwife) assertion that having 'brain skill', to develop a way of working with others, is as important as having a 'craft skill'.
Online youth broadcaster SB.TV's Jamal Edwards highlighted using audience feedback as a means of developing content outside of the traditional commissioning model.
A panel on career strategy and tactics provided invaluable tips on how to stand out from the crowd in an environment where the 'official' routes are fast disappearing, and short-term, freelance contracts are often the norm.
Talent agent Sara Putt's analogy of a career as a solid wall comprising many small bricks of experience was particularly apt.
Two themes that resonated throughout the day were collaboration and creativity.
Hincks reminded us that in TV, "it's all about the people" and it was exciting to see the delegates not only engaging with the industry speakers, but also with each other, planting the seeds for new relationships that may bring us the great shows of the future.
Many of the industry speakers present could probably identify with Wolstencroft's message to the attendees: "Please employ me in 10 years' time!"
Anne Morrison is director of BBC Academy and chair of the Bafta Learning and Events committee. Extracts from the Generation Next event will be available soon at guru.bafta.org
Popular in the Community