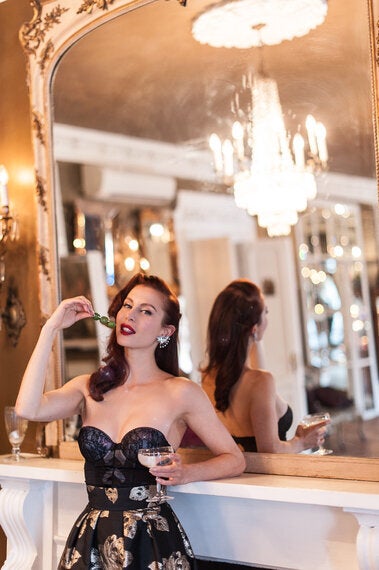 There's nothing like a mouth watering cocktail in a beautiful bar. The ambience, lighting and décor are all part of the experience as is the art of making the perfect 'cockie'.
The human tongue has over 10'000 tastebuds so it is important to give them a real treat when selecting the perfect drink. I love to discover new venues whilst the classics never go out of fashion. Here are my top ten cocktail bars in London...
1- Beach Blanket Babylon, Notting Hill
Located just off Westbourne Grove, BBB, has a classic crackling fireplace, with a white elegant bar and Rococo style decor. There are secret drinking alcoves, spacious outside space or indulge in the beautiful ballroom upstairs. A great place for day or night, with the finest European cuisines to match!
Best cocktail; El Presidente- Rum, martini and blood orange on point.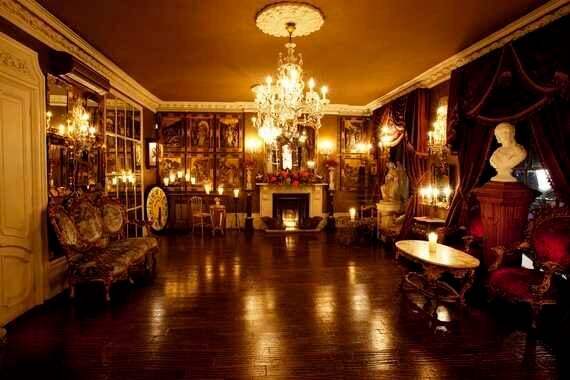 © D. Pantazi/ Beach Blanket Babylon
Cocktails have been in vogue since the early 18th century whilst the ambience at Claridges never goes out of fashion! The décor is twenties glamour with beautiful chandeliers, breath taking staircases and fresh flowers galore. They also have two bars, a restaurant and tea salon, although often they all merge into one fabulous soiree.
Champagne classic (they give huge measures too, what generous chaps!)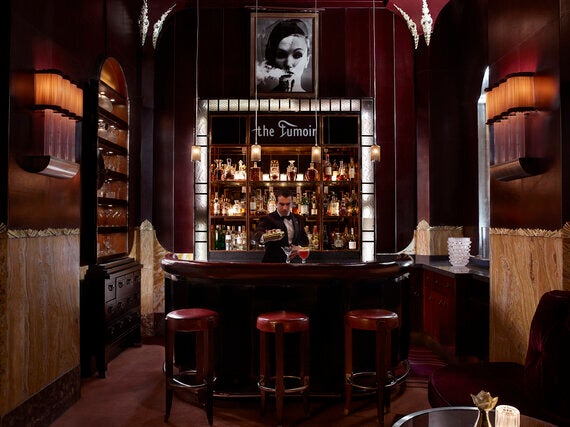 © P. Fitzherbert/ Claridges
Want to see London from a breath-taking height with views as far as the eye can see? Then the shard is your ticket to heaven (or at least cloud level). The skyscraper towers 309.6 meters over the city with a wonderful choice of six themed bars, aptly named Aqua Shard, Oblix, Hutong, Lang, Ting and Gong. Fridays and Saturdays are busy with an electric atmosphere whilst weekdays are perfect for after work drinks and a catch up- London never looked so beautiful!
Best cocktail; Belvedere 007- for when you mean business.
When my cousin visited the Savoy for a simple drink, she liked it so much she immediately checked herself in to a suite for a sumptuous night of food and drink (warning, this is the effect the Savoy can have). The décor is cream and black, whilst the entrance is perfect for pretending you're in a 1940's film noir movie.
Best Cocktail; Hanky Panky. Created for Sir Charles Hawtrey after he requested something punchy, this cocktail is a hedonistic mix of gin, vermouth and Fernet Branca.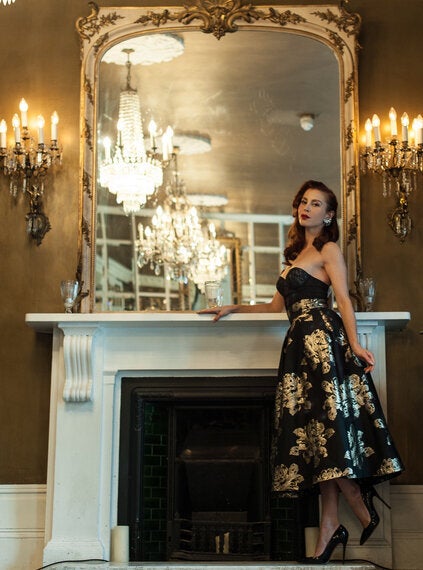 Enter into a magical world, with a pink velvet Jayne Mansfield dining room, alien egg toilets that talk to you, and the most majestic mad hatters tea party ever! When the night sets in, it all gets a bit fruity when fashion and art mingle and this 18th century townhouse turns into a fabulous cocktail lounge.
Best cocktail; Blooming Beauty- a mix of Marquis vodka and lemon green tea.
6-The Experimental Cocktail Club
Just like a 1920's speakeasy, this bar is hidden in a street in Chinatown, with no signs or bell. Knock politely and you will be let into a secret world of opulent dark velvet and cosy lamp lit tables. It's not the sort of place you'd find in Chinatown, but then it's not the sort of place you'd find anywhere! Atmospheric quirky yet elegant environment.
Best cocktail; Old Fashioned infused with cigar smoke
Founded in 1863 to serve the wonderful if not sometimes poor artists of London, it is a staple in Mayfair. Now it's clientele are a wide range of people interested in Arts, Science, Literature and fun! They have a beautiful outside lounge area and a perfect dining area, which has survived two world wars in mint condition.
Best cocktail; Brandy Crusta- Lemon, Martell and lots of champagne (just darling!)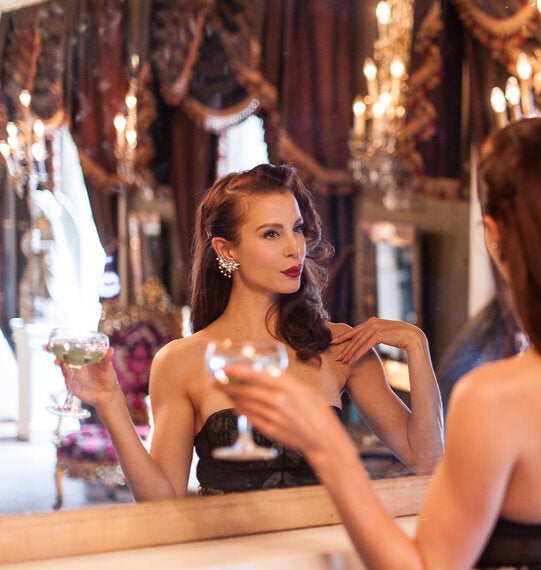 If you prefer a more naughty night out combined with a dash of posing W hotel is your place. In the Wyld bar, you can dance to the dazzling beats of London's finest D.J's, whilst the W lounge is perfect to mingle with an exotic and playful atmosphere.
Best cocktail; Espresso martini- to keep you dancing till dawn!
Located on the edge of Mayfair, the this hidden gem combines outstanding dining and luxury lifestyle with a dash of vintage Americana on top. It is a sought after restaurant and the bar is covered in hundreds of antique pictures from the twenties to the forties (great to stare at if your date should happen to be boring!)
A taste of suave with an air of elegance.
Best cocktail: Try the Bronx for an edge or a Manhattan for glamour.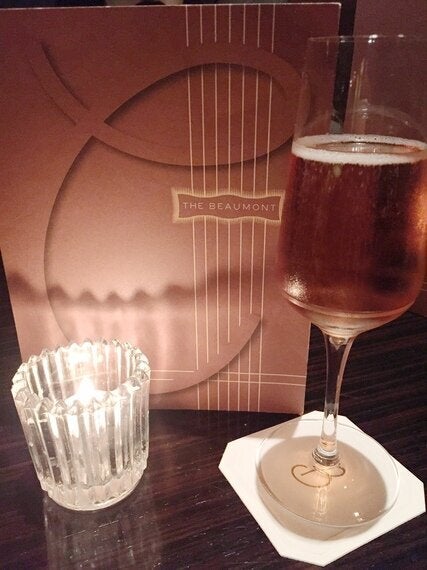 The Box is a peculiar treasure trove of indulgence and satire. It doesn't open until 11 and there is no guest list, so it's all about looking good (an effort is a must!) They have wonderful shows, which always leave a Marmite reaction with the viewer, but a night of Hammerstein beauties with fire stunts and transexual exhibitionism is always a hit on my list.
Best cocktail- The ultimate Box cocktail- a Negroni, bound to get you dancing after.
With special thanks to Beach Blanket Babylon for the use of The Ballroom, shot by Avant Commercial.
Related