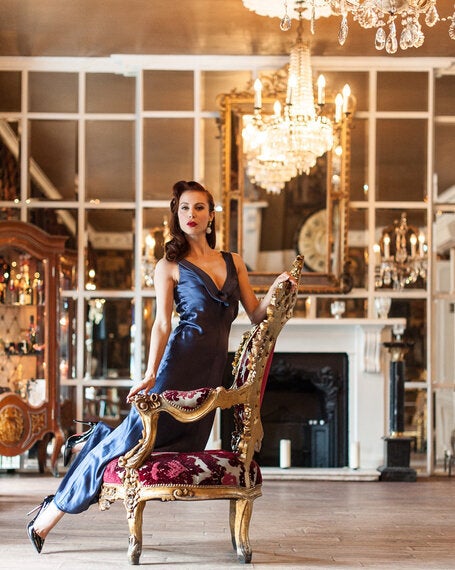 London is full of nostalgia and secret treasure troves. If you are a vintage hoarder and lover like me, you will always be on the hunt for the next amazing place. Whether a local Londoner or simply visiting the city, there are always places to go to take the ultimate trip down memory lane.
1. Maison Berteaux, Soho.
London's oldest and best teashop, established 1871. Set under a beautiful blue and white striped canopy, you are transported to a decadent French patisserie with a dollop of eccentricity on top. Decadent tea has never felt so good and it has many tables outside, which are perfect for posing whilst eating a raspberry gateaux.
2. Spitalfields, EC1 (on a Thursday)
Spitalfields is often so busy at the weekend you can't get through the crowds and all the good stuff is gone by midday. But go on a Thursday and you are sure to find some delights. Particularly good for clothes and antiques, they also stock a lot of men's attire and accessories so you can be sure to drag your beau along for the (vintage) ride.
3. Brassiere Zedel, Piccadilly.
You can pretend your part of the 1920's Bright Young Things set in this Parisian style brassiere, with it's deco lights and cosy booths. The BYT's used to run around London glugging copious amounts of champagne and having debaucheries, but in the most glamorous elegant manner (of course).
4. Portobello Market, Friday.
The infamous market is open Fridays, Saturdays and Sundays, but as above with Spitalfields, I love the fun on a Friday. Tip; Walk up to Golborne Road where you find some real bargains! Double tip; Head to the vintage shops just north of the Westway Bridge for some good quality vintage.
5. BFI, Vintage Season, Southbank.
The BFI has a constant rota of vintage films to watch in huge beautiful auditoriums, whilst afterwards you can stroll along the Thames under a crisp night sky. Tip; It is free to have the catalogue sent to your house, so you can schedule your films without having to check the Internet each time.
6. E Pellicci, Bethnal Green.
A grade II listed greasy spoon, this vintage café has been frequented over the years by The Krays and many a famous actor, whilst today you can mingle with old timers and enjoy the 40's décor. Go for a classic pie or enjoy your breakfast all day.
7. The Classic Car boot Sale.
Held at various locations throughout the year including the Southbank and Kings Cross, this car boot sale has the crème de la crème of classic cars, vintage shopping, music, dance and food. A car boot sale where you don't have to leave London? Genius idea.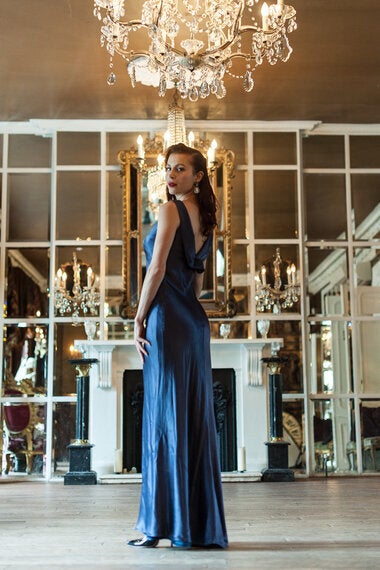 8. The Powder Puff Girls, E2.
Vogue, Elle and Harpers Bizarre are raving about them, and since 2005 their makeup artists and hair stylists have been creating bespoke vintage looks, whilst the essence is all pampering yourself! I personally love the girls pink fifties style outfits, whilst their salons have the right ambience of glamour and relaxation.
9. Alfies Antique Market, Church Street.
Close to Edgware Road, Alfies has over 70 sellers of antiques, posters, clothes, jewellery, home deco items and a beautiful roof top café. You can literally spend hours in this hidden gem and the antique sellers are a very friendly and informative bunch- perfect for a wet rainy afternoon in London!
10. The Society Club, Soho.
Tucked away in Ingestre Place, The Society Club is a bookshop, members club and cafe, combining intelligence with decadence! In the day you can enjoy real English tea and sumptuous cake, whilst in the evening the most mouth-watering cocktails are served. A perfect mix of fun and reading, they even have books in the bathroom!