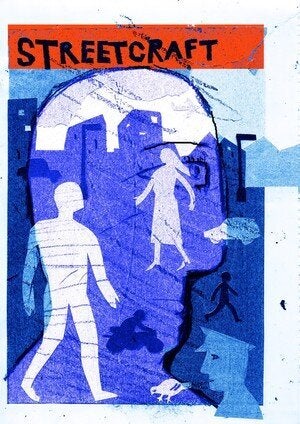 The part-privatisation of the probation service of England and Wales represents one of the most radical policy reforms in crime and justice of the past 70 years. The changes are, not surprisingly, the cause of a great deal of upheaval, doubt and concern in the sector. One of the main reasons cited by the government for driving through these controversial changes is that the private sector is better at innovation and that the structures currently being replaced prevented new thinking and new practice. With a focus on organisational and quasi-market design, much of the recent conversation has been which contracts, business models and payment mechanisms will produce the right conditions for innovation.
Placing a bet on Whitehall policy design alone to spark innovation seems to be missing a trick. Our recent book, 'StreetCraft', a collection of conversations with criminal justice pioneers, demonstrates that creative, practical people should be at the heart of the goal of encouraging innovation. Given the right tools, 'StreetCraft' strongly indicates that there is an incredible amount of social capital to be built by giving innovators the space and time they need to create.
In part, that space and time is constrained by the sector's structures and dynamics. The recent sweeping structural changes to probation have resulted in a sort of practice paralysis among many of its workers because they don't know what's coming next. The criminal justice system often seems to be in a constant need to firefight whilst dealing with a complex and chaotic client group. And of course, as any set of structures with quasi-military origins, there is a culture of risk averseness and of permission seeking. Sometimes, people have to work very hard just to stay still. But what was also clear from the book is that the criminal justice sector has not learnt the lessons of how to support individual innovators.
Many of those we interviewed in 'StreetCraft' identified a lack of early-stage support as a major obstacle to innovating justice practice. How different from other sectors. Look at technology. Dyson, Apple and Google has been great at coming up with radical new products such as the iPad or Gmail. These have often been achieved by the use of techniques like venture capital, angel investors, Innovation Time Off (ITO) and accelerators to provide the advice and investment early stage innovators need. The techniques have spread into the world of social policy. Accelerators, for example, are intensive courses which teach enterprises how to become bid ready and put them up in front of a potential investor. Smart charities and social enterprises have been paying attention to this, and many are learning the lessons of technological innovation. Accelerators are becoming more common in the social enterprise world. A recent success story is Talentino which flips the traditional careers education model on its head and treats young people planning their future careers as stakeholders.
In response, we created the StreetCraft Scholarship, an early stage support programme for a new generation of innovative criminal justice practitioners seeking to make their ideas for new approaches a reality. With the Scholarship, we are seeking to be radical in the way support is offered. In what we believe to be a first for the criminal justice sector, we are trialling two ways of supporting innovation - an Accelerator and Innovation Time Off.
The programme will support four competitively chosen innovators. Two of them are social entrepreneurs, each with a unique approach to helping young people, and will be supported by the world-famous Young Foundation Accelerator. The other two - a serving cop and a restorative justice practitioner - have been granted a small amount of Innovation Time Off by their respective organisations to develop new areas practice alongside their existing day jobs, and will be supported in this by the criminal justice umbrella charity, Clinks.
These techniques may be common for other sectors, but these approaches are brand new for criminal justice in the UK. We think the time is right to bridge the gap between the well developed areas of technological, social and commercial innovation and the justice world. Perhaps an innovative prison regime rooted in restorative justice principles does not quite sound as radically transformative as the iPad was to the world of personal computers. But if the idea does stick, for our sector it could be as radical an innovation. We are confident that the idea is strong. It may not work out in practice. We don't know. But the only way to find out is to try it.
Popular in the Community