It's that time of year again (although the weather would certainly disagree); with spring in full bloom and summer around the corner, candy colours are back! Flicking through the glossy pages of this month's Vogue, I can't help but be drawn to the ice blues, gentle lilacs, soft pinks, mint greens and lemon yellows. There's something so beautiful and romantic about this trend; it brings back memories of standing in the sweet shop as a little girl, gazing in awe at the numerous rows of magical colours before me. Opulent fabrics such as silk, lace and cashmere showcase the delicate colour palette, oozing girly elegance. Outfits embellished with iridescent sparkles, frills and floral designs, jewellery in pale hues and dainty heels further enhance this adorable look.
Spring/summer 2012 saw pretty pastels rule the catwalk, with designers from Alexander McQueen to Louis Vuitton unveiling models in head-to-toe sugary shades. Chanel flaunted chic and feminine pearlescent handbags, whilst Miu Miu opted for duck egg blue pleated silk. Cream flowers dressed the wrists of Prada and demure subtle make-up, combined with soft hair, dominated Calvin Klein's collection.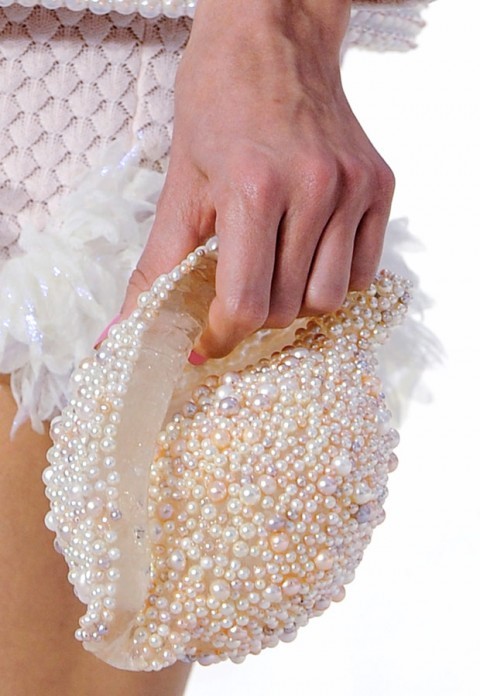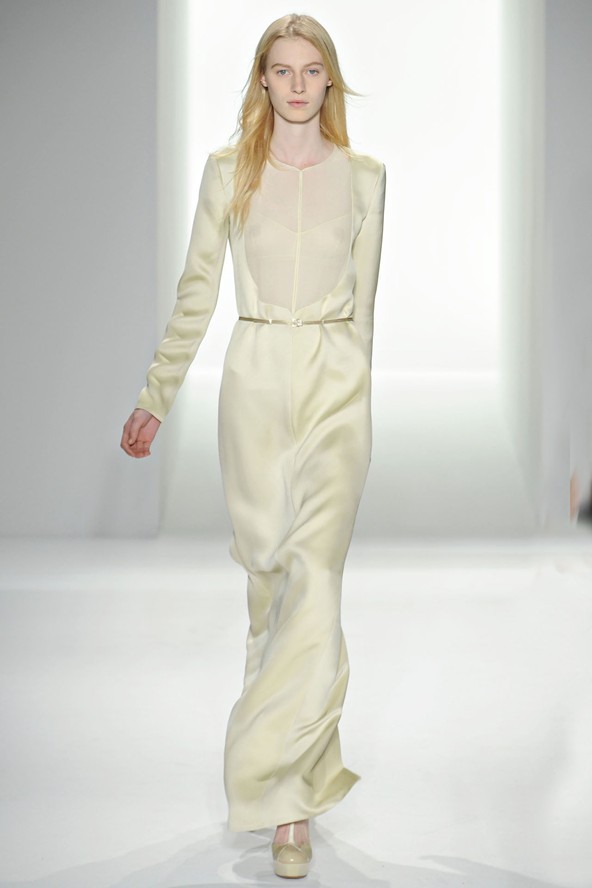 However, this season brings a defined edge; leather jackets, structured shift dresses and flatform creepers adorn the fashion pages. Natural tones and loose waves have been swapped for smokey eyes and slick hair, making a bold statement. For those of you who fear the ultra-girly, cotton candy look, this provides the perfect balance - princess meets punk! Team floaty tops with striking spiked neckwear and neapolitan ice-cream coloured nail lacquer, with a sharp studded clutch. Pair baby pink lips with grungy eyeliner and pretty bows with rocky hairstyles. Not only does this image make an impact, it's so adaptable and transitional between seasons; add an oversized leather jacket to your outfit for the colder months. I'm in love with Gerard Darel's design pictured below!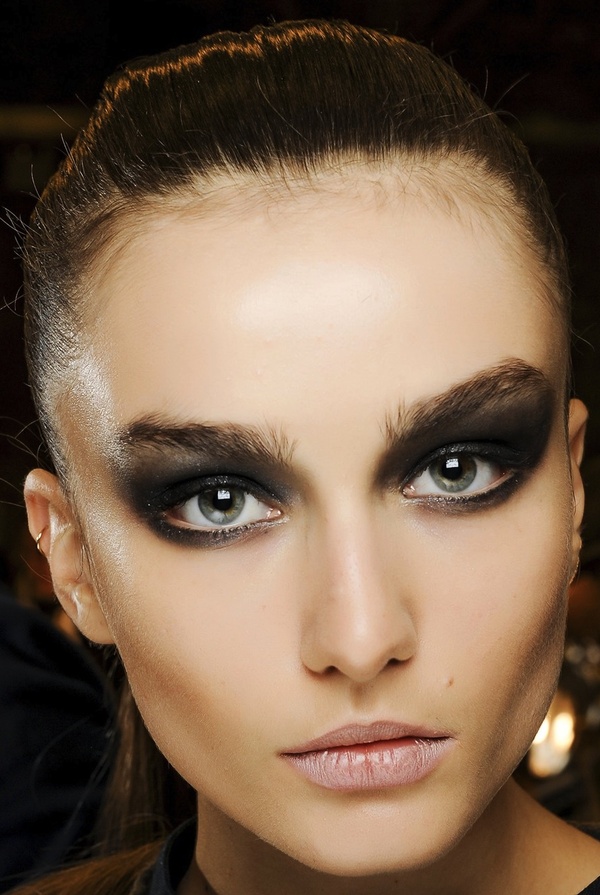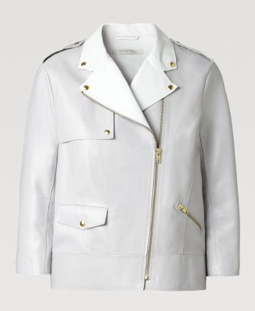 2013 has seen the traditional pastel look packing an edgy punch. Christian Dior's Spring/Summer 2013 show at Paris Haute Couture Fashion Week layered enchanting pale hues with sharp pixie crops, vivid red lips, black accents and strong metallic pointed courts, giving the subdued trend a tough contour. Chloé and Celine gave candy concoctions a masculine twist during Fall 2013 with structured suits, oversized coats and leather trousers taking centre stage on the catwalk.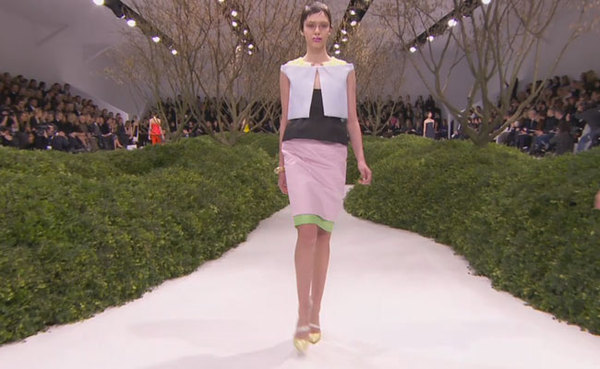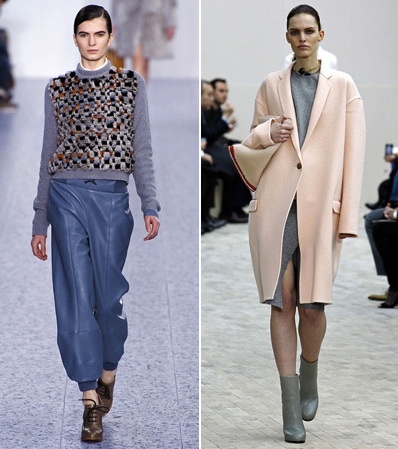 I can't help but have a crush on this contrasting mix of sweet pastels and bold accents; this timeless trend has received an up to date makeover! Perhaps a collaboration of leather shorts, chiffon blouse, tailored blazer and pastel coloured Doc Martens are in order this summer ladies? Put your own mark on this style and create a unique statement.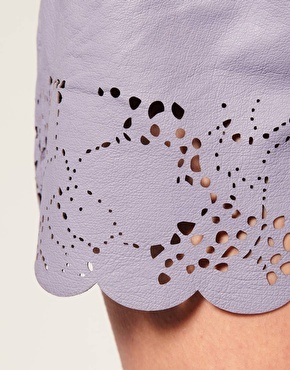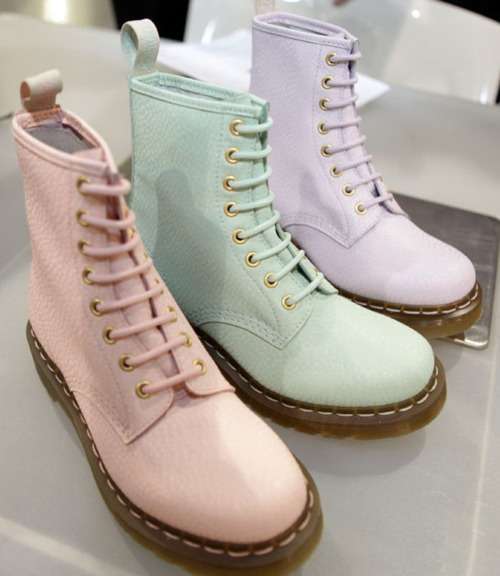 I would love to hear your thoughts, please leave a comment below or tweet me @AshleighHoulton.
Check out my fashion blog; English Rose, which can be found at: http://ashleighhoulton.blogspot.com