Exciting times, people!! We're deep into summer and the sound of reggae music is in the air.
It all kicked off in mid June with the launch of Dean Chalkley's and Harris Elliot's hugely successful 'Return of The Rudeboy' exhibition at Somerset House in London - this is a MUST SEE. Hopefully, this exhibition will tour worldwide. I was at the exhibition launch evening and it was a Who's Who from the world of music and fashion. John Bradbury from the Specials was there, looking every inch the stylish trendsetter that he is, sporting Fred Perry from head to toe and mentioning that he has some very interesting projects in the pipeline coming up - watch this space! Don Letts was at the controls and spinning tune after tune including the soon come 45 from Jo Wallace's Ramrock label - 'Return of The Gentleman Rudeboy' by the Ramrock All Stars ft. D'Oxman pon the mike. This will be out mid August and will be available as a limited vinyl 7" from the Somerset House shop or Prime Distribution website. The download will be available on Beatport and it's already creating a stir - trust me!
There are other events linked with the 'Rudeboy' exhibition and I was privileged to be part of the screening of cult British reggae movie 'Babylon'. Chairing the Q&A session after the screening, I was the host along with one of the stars of the film 'Loverman' aka Victor Romero Evans who is a sweet singer in his own right - his big tune was 'At the club' from back in the day. He has a new CD called 'Enter SupaVic', produced by himself and his partner, the legendary Lovers Rock singer, Janet Kay.
On the reissue tip, look out for a series of Treasure Isle 7" put out by BuyReggae.com out of Germany. These are good looking pieces to have in your collection, the pressing quality is top notch and the stock bags look nice - great job, guys. Titles include:
Alton Ellis & The Flames - Cry Tough/ Toughest Dub
Sensations - Every Day is Just a Holiday/ Tommy McCook - Rock Away
Moving Brothers - Don't Play That Song/ Conquerors - Lonely Street
Even though I am a die hard vinyl collector and like having the original pieces, these reissues generally have a better sound quality and save you some bucks as well.
I've previously mentioned Ramrock - watch this label - plenty good things coming out from this Ramsgate based outfit from August onwards. All original sounds brought to our attention by my spar and great sound man/producer and dub master, Adrian Sherwood of On U Sound fame.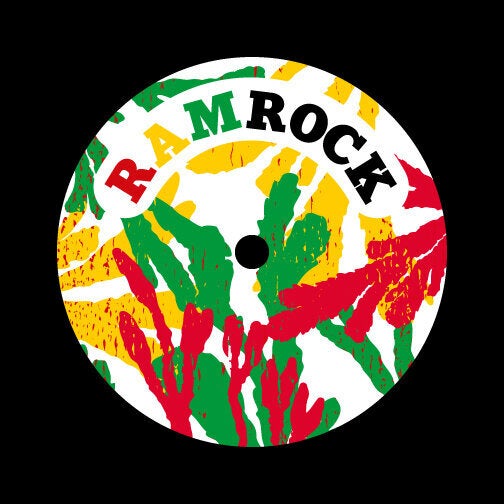 Bless up until next time....