It seems that I've been talking about it for months, but by this time next week I'll have actually completed the London Marathon. I'm absolutely terrified. I'm not that worried about it from a fitness point of view, although I am under no doubt it will be challenging. My biggest worry is that I'll be injured as in the last few weeks I've suffered from shin splints and other aches and pains from my hips to ankles. So I've been trying to ensure I do everything I can to prevent serious injury.
I went to get an hour long sports massage at Ten Health & Fitness in the city, which was painful but made me feel much better after. Next I wanted to make sure I had the best pair of trainers, I don't know about you but I find buying trainers kind of overwhelming, there are so many brands and different styles all claiming to be the best. I've always been told that Asics are the best brand if you're into running, and they offer an in store service to tell which you trainers are best for you according to your feet and the way you run; it's called a Gait Analysis session. I booked an appointment at the Oxford Street store, and I had to run on a treadmill and step into a machine - 20 minutes later these were my results: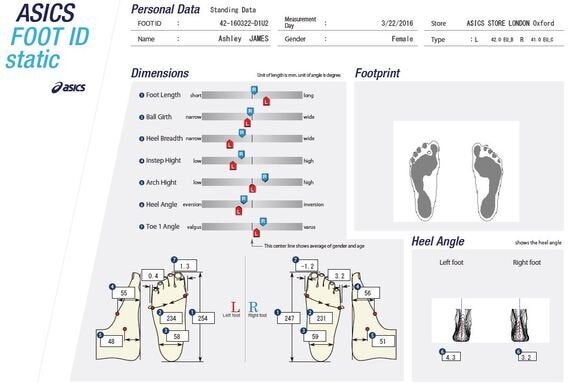 Because I go over on my ankles when I run I was recommended the Metarun trainers. These are not only the best of the best for support, but are also the sexiest trainers I've ever seen too, as they come in black and rose gold. So all I can do now is hope for the best on the day. I'd love you to sponsor me, you can do that by going to www.justgiving.com/ashleylouisejames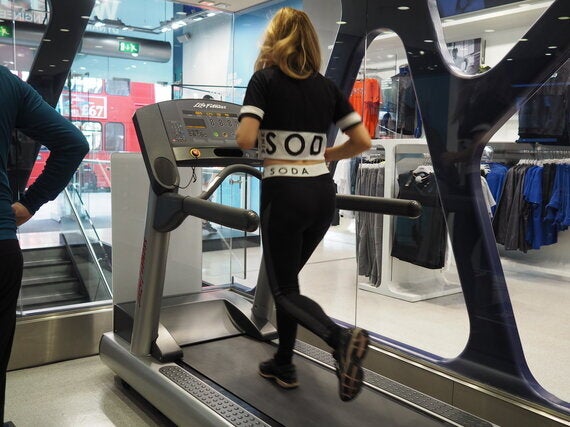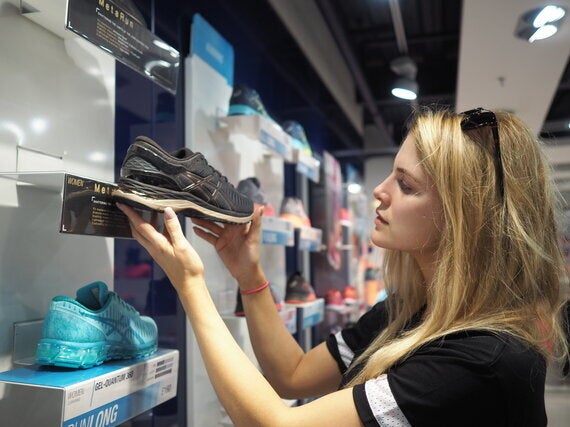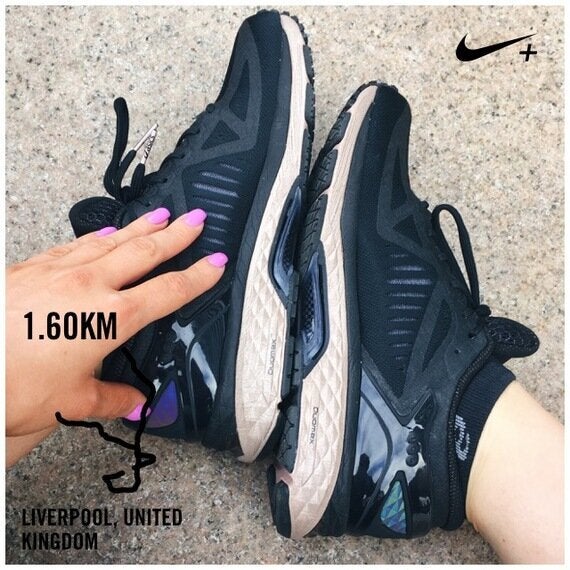 Aside from running, I've been pretty busy over the past couple of weeks shooting a couple of very exciting campaigns. Whilst I can't give away details right now, I can give you a little sneak peek. The first I did is for a swimwear brand and so I got to wear amazing swimwear all day - I can't wait for you to see the photos and to be able to share all the incredible designs with you all. Plus, it's exciting cause it means summer is just around the corner! Massive thanks to Fake Bake as I got a 60 minute spray tan done for the shoot and it's so natural and made me look like I'd been in the sun!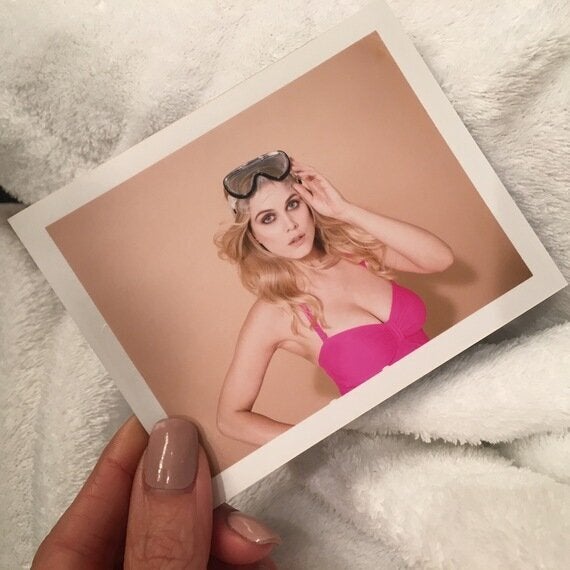 For the next campaign I got to shoot with one of my favourite photographers, Richard Stow, and one of my best friends, Danielle Peazer. The shoot was festival themed, so it meant we had the best day pretending to be at a festival, and the photos look awesome. Who needs Coachella?!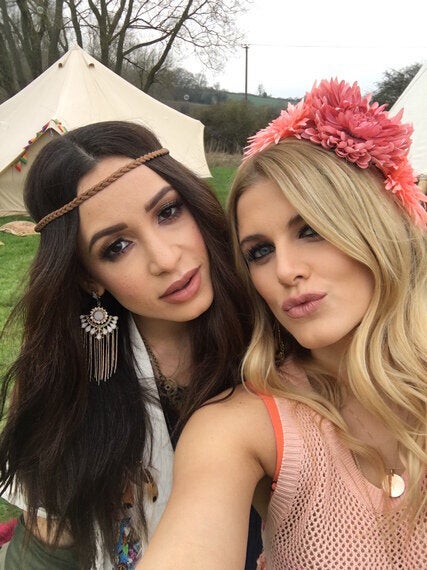 I was invited up to Liverpool for my first ever Ladies Day alongside Charlotte de Carle, AJ Odudu Nadia Forde, Thom Evans and Em Atack. We stayed in the Double Tree Hilton hotel, I don't know if you guys have ever stayed at one of these hotels but the best thing about it is they serve warm melted cookies at reception 24 hours a day, I think I ate about seven in a day.
We spent the day in our own box by the racing track where we were served food and champagne all day. I wore an amazing McQ Alexander McQueen dress from Very Exclusive, some burgundy heels from Moda in Pelle, a Reiss blazer, and a bag from Lamb 1887. I had a panic about what hat or fascinator to wear as I've never had to wear one before and was lent a beautiful vintage one by a company called Open for Vintage. It's launching really soon, which I'm so excited about, and you should be too if you are a fan of high-end vintage clothing.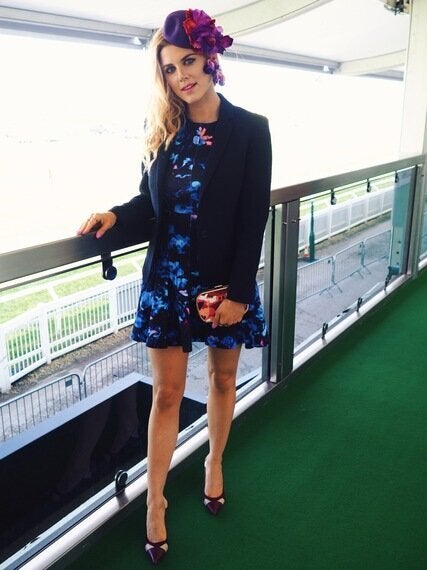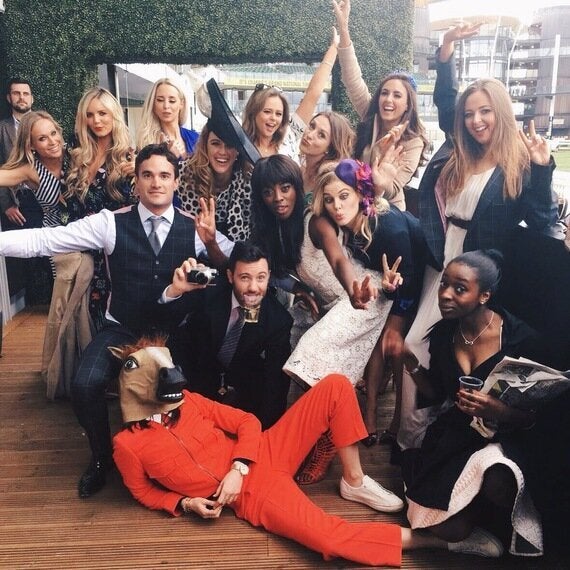 A few days later I was back in a floral dress for one of the most exciting premieres I've been to in a long time, the European premiere of the Jungle Book. The premiere was held at the imax cinema in Waterloo and the red carpet was decorated with lots of greenery and there was a swing band - it was so amazing. I was so excited about seeing the film because of it's seriously impressive cast of Idris Elba, Scarlett Johansson, Bill Murray, Christopher Walken and Lupita Nyong'o. The film had me gripped from the beginning through to the very end, and the Neel Sethi was a very impressive Mowgli. If you're looking for something to go and see then I can't recommend it enough.
I wanted to wear something that fitted the theme so I decided to wear a floral Oasis dress from their V&A collection. I adore this dress as it's so well fitted, and the print is taken from the V&A archives. I think they are the perfect dresses for weddings too! You can check out their full collection here. I accessorised with a New Look bag, and some pinky nude heels from Dune. My makeup was done by the oh so talented Phoebe Taylor, via the Priv app.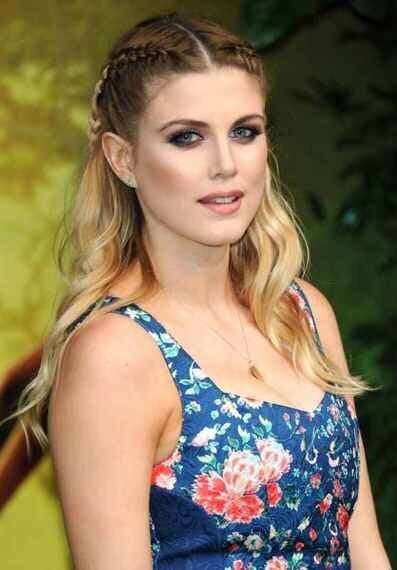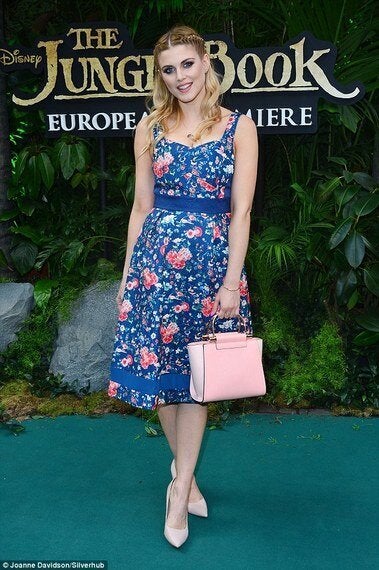 After the film, it was straight over to the Topshop store on Oxford Circus for an exclusive shopping preview of Beyonce's much talked about collection Ivy Park. I was given the chance to be one of the first people in the world to buy pieces from her collection, which was so cool. I went for a baseball cap (which I haven't taken off since) and a leotard. The night was amazing as Manny Norte was DJ'ing back to back Beyonce hits and I rubbed shoulders with Charlotte de Carle, AJ Odudu, Nicola Roberts and Sir Philip Green himself!
I wore some Paige denim jeans, an incredible New Look bomber, my favourite T-shirt from Rails, and some heels from Topshop. If you haven't already, check out her collection here.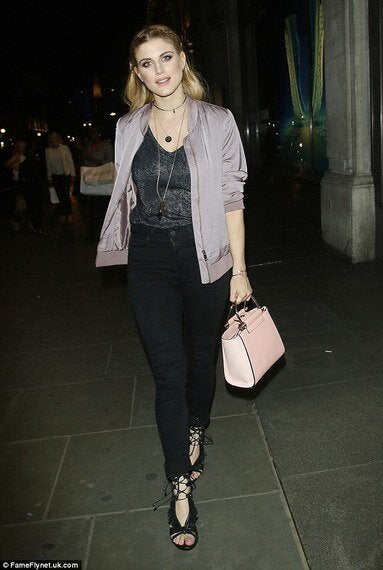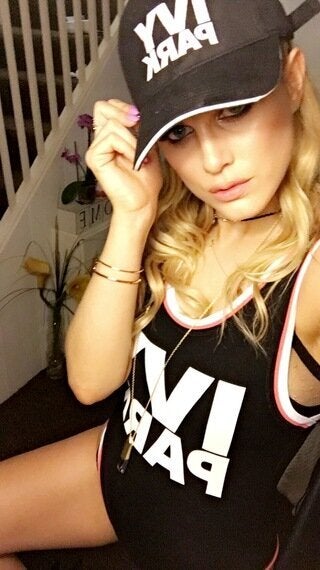 Finally, my week ended in Brixton at Tinie Tempah's gig with a group of friends, including Laura Pradelska. If you get a chance to see him live, then do it! It was amazing, his energy was electric and he just has banger after banger.
Whilst I'm talking about music, I also did a new mix this week, you can check it out on my mix cloud here.
And of course, don't forget to listen to my Hoxton radio show on Friday 2pm - 4pm.