If you asked me what I loved most about my job, I would say the variety; no day is ever the same. Since London Fashion Week, work has taken me to play tennis at Wimbledon, discover the Kardashian's beauty secrets from one of their makeup artists, and even watch a chocolate themed orchestra, so I thought I'd tell you all about it.
As you've probably seen if you follow me social media, I've been working HARD in the gym with my trainer, James Crossley, AKA Hunter from Gladiators. As part of my fitness journey, I've been eating clean thanks to Total Diet Food.
I wore the most amazing coat from Three Floor - I loved it so much I didn't want to wear anything else, so I kept this simple with a neon Aspinal bag, and neon pink heels from Primark.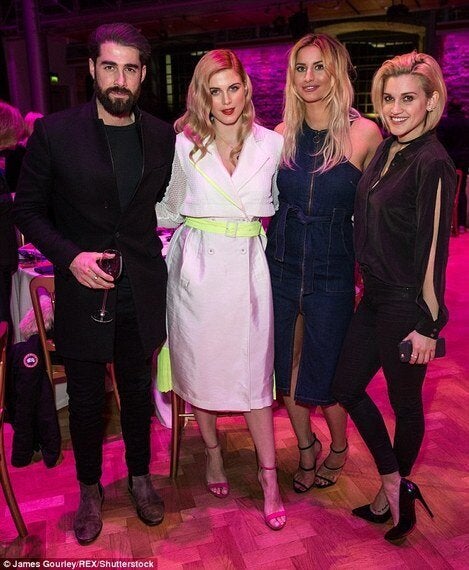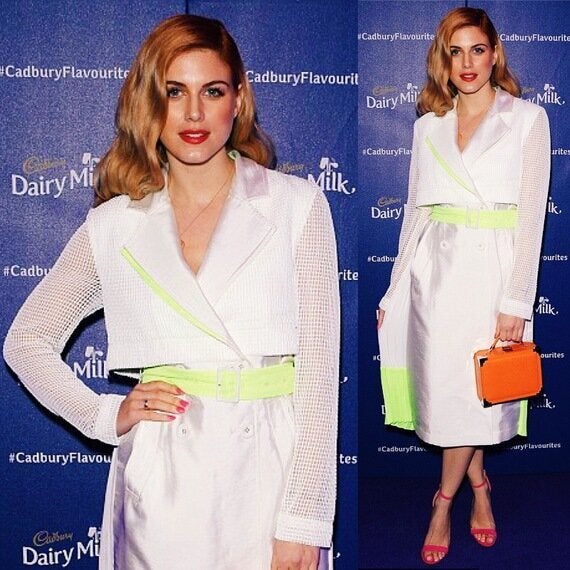 The very next day I flew off to Ireland as I was guest presenting a TV show called Xpose for a couple of days. If you aren't familiar with the show, it's at 6pm on TV3 every evening and I'd describe it as E! meets ITV this Morning as it covers all the latest news, fashion and beauty trends from the red carpets. It was amazing to do, and the other presenters were so lovely and made me feel right at home. It was grand, as they say in Ireland! :)
I wore an outfit by Mint Velvet, and the most amazing dress from Very Exclusive. The girls who did my hair and makeup were amazing too.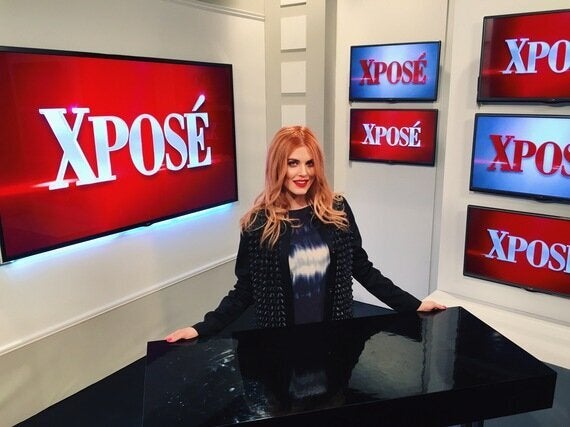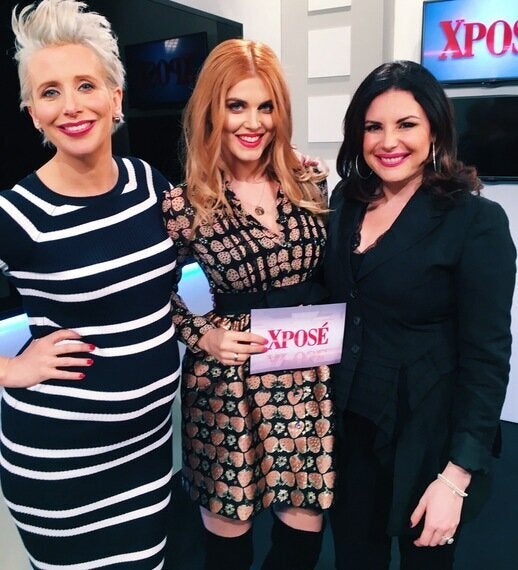 Then it was back to London ready for a spot of 7am tennis with Jamie Laing at Wimbledon. I got back from Ireland so late and had to be up so early that I was SHATTERED, but I didn't dare complain as poor Jamie had been up and playing tennis for 20 hours at that point - he played tennis for 24 hours in order to raise money for Sport Relief - what a superstar. Have a look at #24hrTennisMan on twitter to see all the action, plus you can still donate to Sports Relief.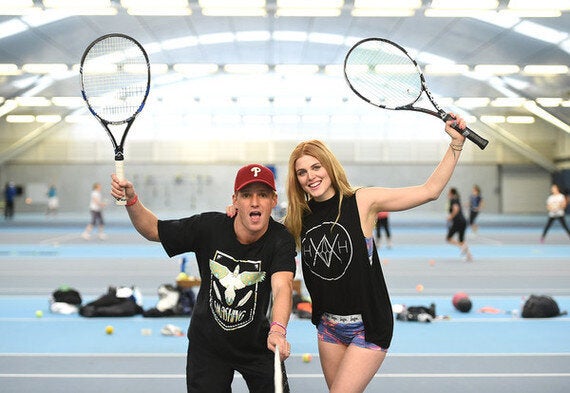 Afternoon Tea with Tangle Teezer and Snoop
After working up a sweat on the tennis court, it was such a delight to be invited to have afternoon tea with my beloved toy poodle Snoop at a posh hotel in Kensington, the Milestone. I genuinely live and swear by my Tangle Teezer - I don't let any other brush near my very knotty hair, so I imagine my delight to find out they've brought out a pug one! How cute? I got to feast on human food, whilst Snoop played with a thousand pugs and ate lots of dog food. If you are looking for an amazing dog friendly place to go, then definitely check out the Milestone, the staff could not have been more accommodating and friendly.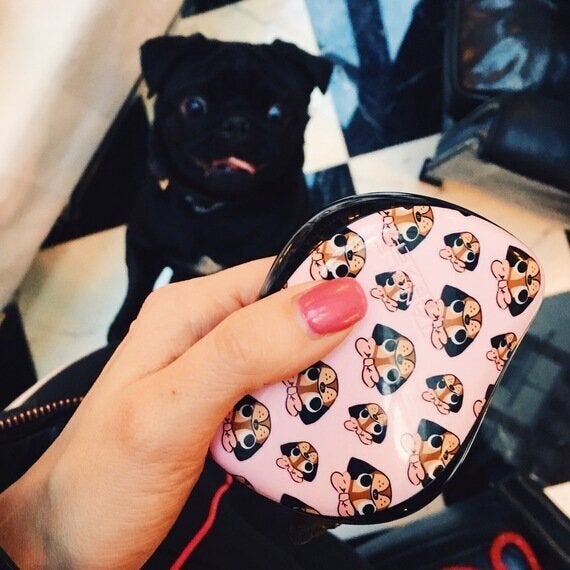 Whilst I love my dog, I also acknowledge I need to love the opposite sex so I was delighted when I was invited for dinner at Soho House with the incredible Bumble team including their founder Whitney Wolfe. Plus my friend and housemate Charlotte de Carle come along too. If you aren't familiar Bumble is a dating app that's made it's way across the pond, but unlike others it puts the woman in control. If you match with someone, it gives the woman 24 hours to make the first move. Can I get a hell yeah?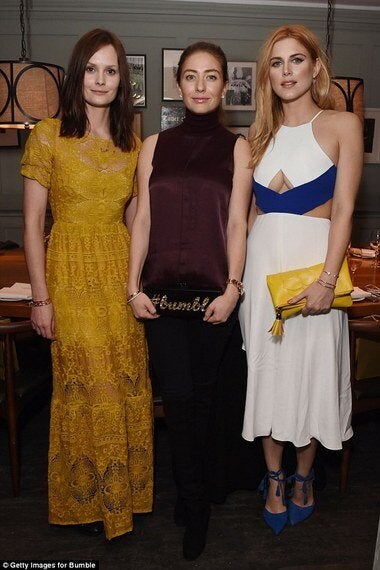 Interviewing Joyce Bonelli
Last but most definitely not least, the Kardashian's makeup artist Joyce Bonelli came to London to share the Kardashian's beauty secrets and show how she achieves the iconic Kardashian contour using Cocoa Brown's tanning gel and I got to go along and interview her for TV3's Xpose. If you aren't familiar with Joyce then you need to check out her instagram as she's attracted over a million followers. Her platinum locks are what inspired Kim herself to go blonde. So here's what I learnt in a nutshell:
Always get a spray tan - it makes you look healthier and skinnier
Use extra tan on the side of your body to make you look smaller
Never spray tan your face, use makeup
Most people contour their cheeks too low, just go right underneath the cheekbone
Always contour under your chin and the top of your ear for a more natural consistent look
Only ever take selfies with good lighting
Kris Jenner is a queen - she gets up at 3am every day to start her business calls. Boss.
Oh and I also met Irish blogger, Suzanne Jackson, of SoSueMe.ie - if you aren't familiar with her and you're into blogs check her out as I love her blog and she was super nice too.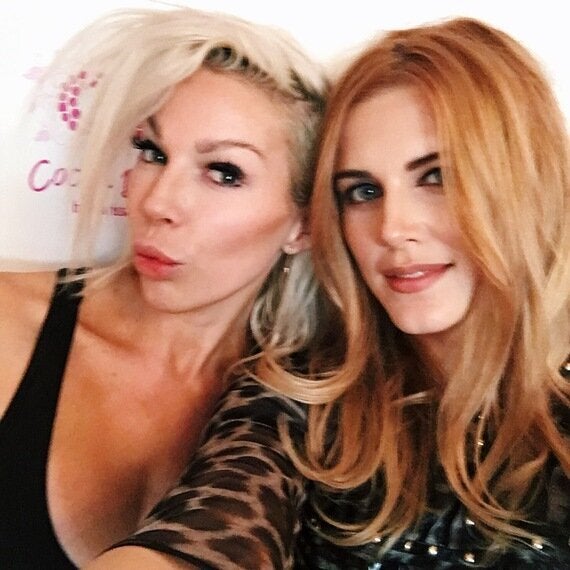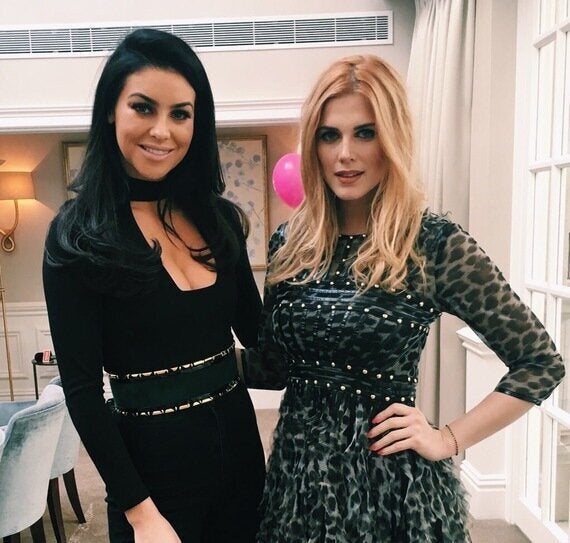 Right, I'm going to love and leave you as I'm writing this from the Eurostar as I'm en route to Disneyland Paris for my next work adventure with Charlotte de Carle and Vogue, so keep an eye out on my social media to watch us relive our childhood!
Oh and don't forget to catch up with my Hoxton radio show too - you can catch up on all my latest shows here.