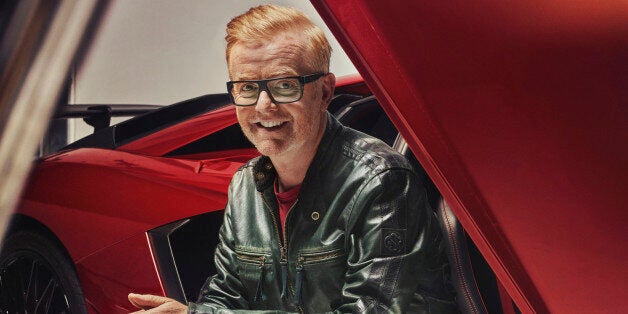 You don't have to be a Top Gear fan to know that Chris Evans isn't handling the criticism about the new series at all well.
Reviews of the revamped version of the BBC Two motoring show have been pretty scathing since its debut at the end of May, and much attention has been placed upon its ratings. But while Chris isn't ready to admit there may be faults with the series, he isn't exactly helping matters with his ranty defence of it either.
The Radio 2 DJ has faced a lot since he was announced as the successor to previous presenting trio Jeremy Clarkson, Richard Hammond and James May, with reports of unrest in the Top Gear camp being an almost daily occurrence in the news. True or not, it must be pretty hard for anyone to deal with such scrutiny after landing your dream job.
"If we had to guess about the number of viewers we are going to get on Sunday night, you have got to say you would be disappointed if it was under 5million," he told the Guardian in the lead up to the launch.
Simon Cowell has made similar errors in the past, most notably when he launched The X Factor in the US in 2011 and claimed he'd only deem the show a success if it pulled in over 20m. Sure enough it didn't, but where Simon got it right and Chris hasn't, is by holding his hands up and admitting it and making subsequent changes.
Instead Chris has gone on the defensive, launching various rants about ratings, consolidated figures, and catch up services, all of which have created more negative press for the show, which he is so desperately trying to avoid.
One of his most recent Twitter meltdowns saw him expose himself as a big old hypocrite, as he claimed that overnight viewing figures had "never been less relevant" - this from the man who publicly stated he'd be upset if five million weren't glued to their screens as the show aired live. Needless to say he probably wouldn't be saying the same thing if the first episode had exceeded his original expectations.
He also made a pretty bold statement about Top Gear "repositioning the way television is consumed", given the boost in ratings the show received when catch-up figures were taken into account.
While there's no denying that Top Gear is one of those shows people are watch after the event, has Chris not heard of Netflix or Amazon Prime? Not wanting to heap any sort of praise on Clarkson and co, but surely it's their new Amazon series, The Grand Tour, that is really breaking new ground, no?
The public are always going to react negatively to change, and it will always take a new show or a revamp a while to bed in, and with Top Gear being one of the BBC's most lucrative franchises across the globe, it isn't about to go anywhere. But if Chris Evans really wants to make his incarnation of the show a success, what he needs to do now is step away from Twitter, stop dishing out comments to anyone who asks, and let the rest of the series quietly continue. In other words, (and this may be a tall order, given the amount he loves to SHOUT) it's about time Chris kept his big mouth shut.