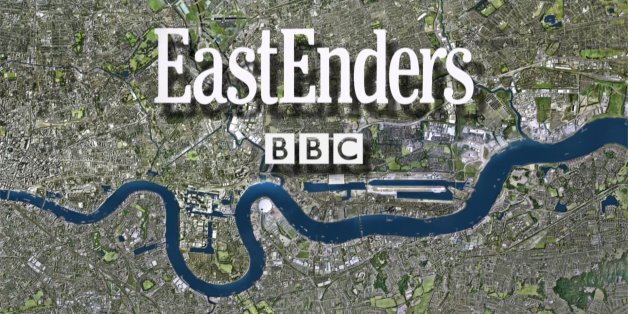 BBC
With a huge disaster about to hit Walford, there's set to be some dramatic scenes on 'EastEnders' in the coming days - and boy are they overdue.
Even the most ardent of fans will admit 2016 wasn't exactly a vintage year for 'Easties', with both 'Emmerdale' and 'Coronation Street' outshining it in terms of ratings and quality of stories.
But while next week's actioned-packed episodes will give the show a boost in the short term, there's some much larger problems that need fixing if it is to regain its rightful crown as the nation's favourite soap.
Bring back Tanya Branning
With Max Branning now back on the Square with daughters Lauren and Abi by his side, we're tantalisingly close to having a full-scale Branning reunion. Having Jo Joyner return as Tanya would be the last piece of the puzzle, and could lead to plenty more drama - I'm thinking a Max/Michelle/Tanya love triangle, as I can't be the only one who spotted the spark between Max and Michelle in the caff earlier this month?
Not only that, but Tanya has been off screen while Abi has undergone her personality transplant - what would she make of mean Abi? And with Jane Beale having gone through a pretty hellish two years without her best mate by her side, Tanya is long-overdue a visit - if only to find out how Adam is now.
Rejuvenate the older cast
Since the departures of Pam and Les Coker (who I still believe were cut down in their prime, for what it's worth), the older cast is being propped by Dot and Patrick, and the show is crying out for some older characters to re-address the age balance in Walford. It's not often I'll praise 'Corrie', but one thing they've always assured is that their golden oldies are as much a part of the show as the young'uns, and it is all the better for it.
There's been so many legendary older characters in the past - Peggy Mitchell, Pat Butcher, Pauline Fowler, Ethel Skinner, Big Mo, Lou Beale, Archie Mitchell and Nanna Moon to name but just a few - so how's about creating some more?
Stop underusing the talent
There is no shortage of acting talent among the cast, but it always seems like it is the same characters who get the big storylines, with many good actors pushed into the background or yet to have their big moment.
Bonnie Langford's Carmel Kazemi is a perfect example. Yes, she's provided some highjinx and camp one-liners here and there, but she's long-overdue a decent plot to sink her teeth into. Meanwhile, Johnny Carter is still being side-lined in favour of the rest of the Carter clan, despite bosses insisting he was such a necessary character that he needed to be recast when Sam Strike declined the chance to return. But if Johnny isn't thrown a bone soon, no-one could blame Ted Reilly for following Sam's footsteps right out of Walford...
Cut the community crap
Bingate became one of the most talked-about stories of last year, but it certainly wasn't for the right reasons. For months on end, the saga of Walford's uncollected waste was a central part of the show, and my god did it make for the dullest viewing. New exec producer Sean O'Connor may have decided that getting realism back into the show is a key point for his tenure, but as anyone who lives in London will tell you, people do not speak to each other, least of all about their bins. So let's cut these daft attempts at making Walford seem like a real community (see also: the Christmas play), and crack on with making some decent storylines, yeah?
Some more comedy
While 'EastEnders' has never exactly been a laugh a minute, we've seen some lighter moments recently thanks to the likes of Kim Fox-Hubbard and Honey Mitchell, while 'Dot's pussy' also became a trending topic on Twitter after one saucy line of dialogue over Christmas. And while I'm not saying the show should be turned into 'Carry On Walford', I'm here all day for things to continue this way in the coming months.
Bring in a new villain
While Aunt Babe has been giving it her best shot as E20's resident meanie, she's no Janine Butcher, is she? What Albert Square is really missing at the moment is an old-school villain - we're talking Steve Owen, Archie Mitchell, Dirty Den, Cindy Beale and the likes. It needs someone who is going to ruffle a few feathers and upset the status quo, putting a much-needed rocket up some of the character's arses.
Just putting it out there - surely Chrissie Watts is due a release from prison by now?
Stop letting storylines fizzle out
If it was one thing 'EastEnders' was guilty of in 2016, it was letting some plots completely fizzle out. Ronnie Mitchell's stalker plot ended on a completely underwhelming note, the uncovering of Grant Michell's secret son was a hot mess, while don't even get me started on how everyone practically forgot about Roxy Mitchell after her death (where's Christian when you need him, eh?). Viewers are not stupid, and we don't forget when loose ends aren't tied up, which brings me nicely to my next point...
Solve the problem of Peter Beale
With Ben Hardy off dazzling in Hollywood, it seems unlikely we'll be seeing his incarnation of middle Beale boy any time soon. But there still feels as if there is so much unfinished business with the character, especially now Lauren is back on the Square with his son, and brother Steven. Their relationship still isn't ringing true, and a return from Peter would iron out the mess producers made when bringing back Jacqueline Jossa from maternity leave. Plus, there could be potential for Sharongate 2.0, with the brothers fighting over Lauren.
And while I'm not always a big fan of recasts, this seems like a prime opportunity - they could even get one of the six previous actors to play the character to come back. After all, if Danniella Westbrook was allowed to return as Sam Mitchell over Kim Medcalf, anything is possible.
Some new eye candy
Listen, I'm not saying Dot isn't hot to trot, or Shrimpy from the market isn't a complete stud, but having a few aesthetically-pleasing additions to the cast would do nothing to harm things.