The 20 March 2013 marked a dark, dark day for British pop music.
Not only was it the day it was revealed The S(h)aturdays were on course to bag their first number one with a single that features them singing in faux Jamaican accents (really ladies?), it was also when we said farewell to one of the greats - Girls Aloud.
Yep, after ten triumphant years, Cheryl, Kimberley, Nicola, Sarah and Nadine announced the news everyone was expecting, but no one wanted to hear - that they were calling time on the band.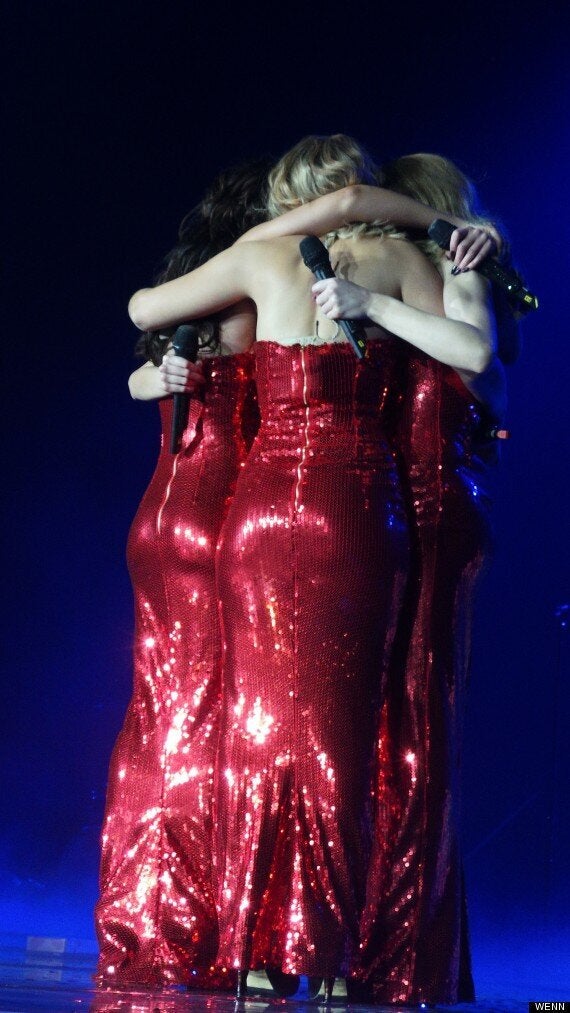 Girls Aloud break down during their last gig
As most fans are, I am in mourning that Sarah has screeched her last 'HEEEERRRE I AMMMMMM' and Nadine has camply flicked her hair for the final time, but as with any bereavement, I'm currently going through the five stages - and I'm angry, and I'll tell you for why...
1. Their hearts were never really in the reunion
After a whirlwind seven years churning out pop belter after pop belter (let's forget about the dodgy cover of 'I Think We're Alone Now', ok?), in 2009 Girls Aloud announced they were taking a well deserved year's break. However, this '12 month hiatus' soon turned into three years while the ladies pursued their own solo projects, with varied degrees of success (*cough* Nadine).
And then finally in October 2012, music's worst kept secret was out - the Girls were regrouping to celebrate their tenth birthday. Comeback single 'Something New' confirmed the group's long term partnership with producers Xenomania had still got it, and news of a tour followed. But they gave the usual 'we'll see what the fans want' schtick when questioned about what would follow afterwards, despite Cheryl seemingly ruining the ending in her autobiography just weeks earlier.
Fans were then given a glimmer of hope when Kimberley said during an interview with Love It magazine: "We're never going to split up. For us, it's just deciding how we feel and going year by year."
It seems that Promise they made, really did start to fade.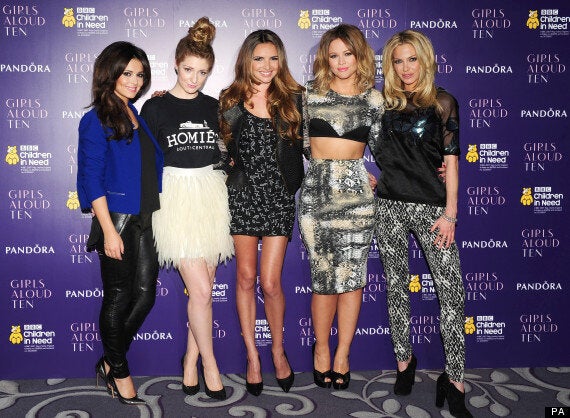 Girls Aloud announced their reunion in October
2. Their final single - a #97, errrrrm, hit
After The Aloud's Wikipedia page delivered the band's final death knell as their 'Years Active' changed to 2002-2013, I was hoping they'd also deleted 'Beautiful 'Cause You Love Me' from the band's discography.
Following in the footsteps of S Club 7 with 'Say Goodbye' (remember that?) and the Spice Girls' 'Headlines', Girls Aloud chose to bow out of the charts with a ballad.
Now, any real GA fan knows the slow numbers are the tracks we skip over on any of their six albums, so quite why they chose the insipid slush-fest as their last-ever single and not stomper 'On The Metro' will forever be one of pop's great mysteries.
Sure enough, 'Beautiful 'Cause You Love Me' limped into the charts at a paultry 97 - an embarrassment for a band who once laid claim to having 20 consecutive top 10 singles.
3. The Girls couldn't even say the words Aloud
The news GA were splitting was the least surprising revelation since they announced their reunion last year. And speculation they were about to part ways was at its height as the ladies each tweeted emotional messages before their last date of the Ten tour.
So why not have gone out in a blaze of glory and announced the news live on stage? Instead of having the balls to deal us the blow by saying the words Aloud, we got a scheduled tweet sent out while most fans were fast asleep. I can tell you, it made for rubbish news to wake up to.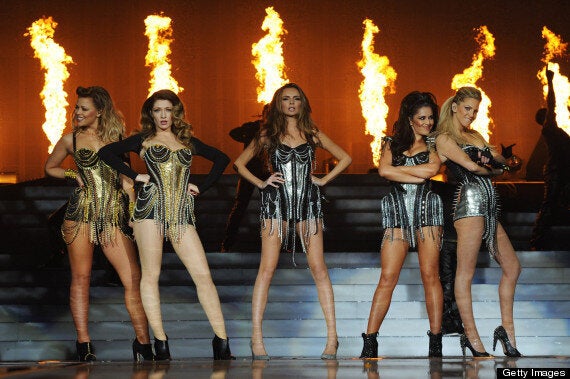 The Girls should have gone out in a blaze of glory
But while I get ready to go through the final stages of the grieving process and hold out hope of another comeback on 'The Big Reunion' in 2023, lest we forget the glittering contribution to pop history the five ladies thrown together on 'Popstars: The Rivals' have made. I doubt we'll be saying the same about The Sats when they release their last generic club track coupled with an out-of-time dance routine in a few years...
R.I.P. Girls Aloud 30.11.02 - 20.03.13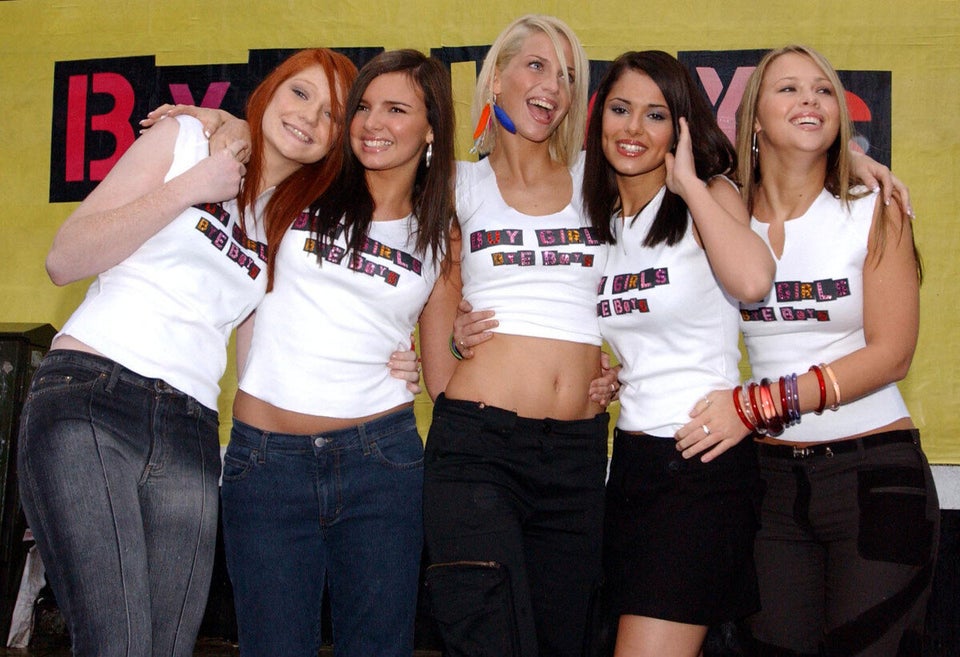 Girls Aloud Through The Years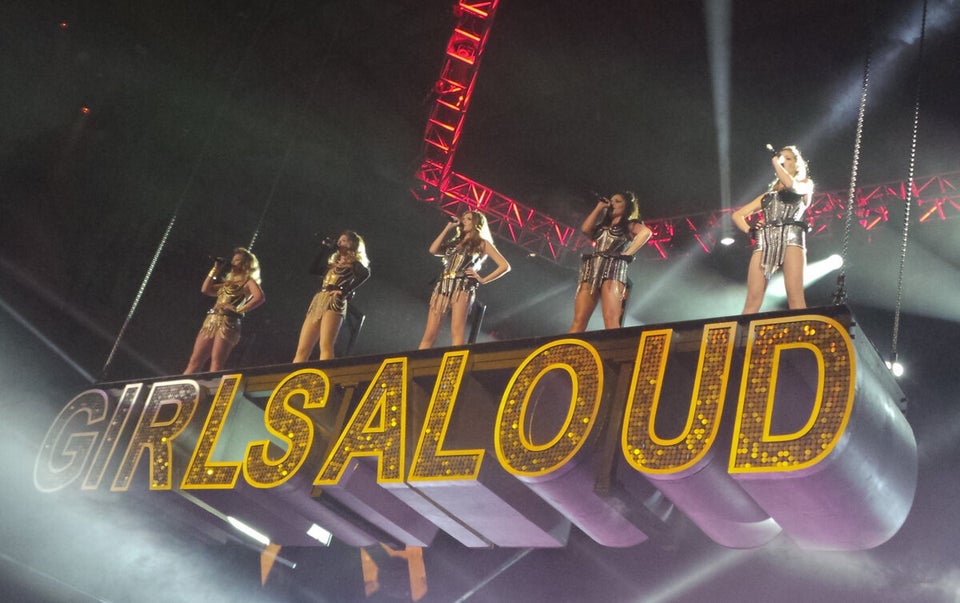 Girls Aloud Live At The Opening Night Of Their '10' Tour