As a kid, my mates and I watched the video of Back to the Future so many times that it faded. So when I heard that it would be the film behind Secret Cinema's summer event, I was beside myself with excitement.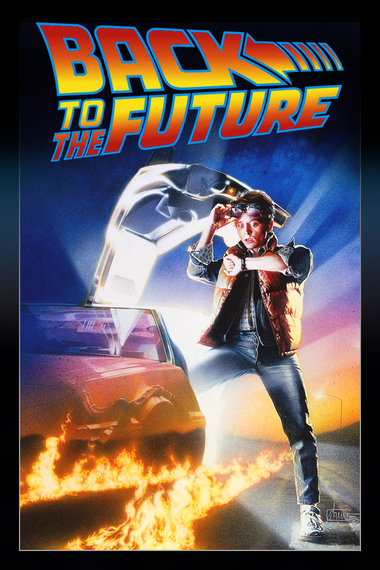 At Secret Cinema (formerly Future Cinema) you watch a film, usually in an obscure location, whilst immersing yourself in the film's narrative. Back to the Future is staged on an ambitious scale in a brilliantly realised world: they've actually recreated Hill Valley - the town from the film.
In the hours before showtime, you are left to explore the enormous set, whilst scenes from the film are acted out around you. Not only that, but you can interact with characters: you eat and drink at Lou's Diner, ride around in Biff's car, help the Peabodys on their plantation. We were doing science experiments at Emmet Brown's when Marty arrived from 1985. It all takes you away from London, 2014, and immerses you in Hill Valley, 1955.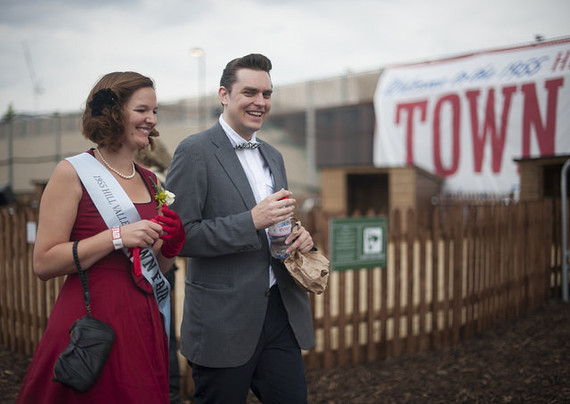 Copyright Laura Little
Key moments are acted out alongside the film, on a scale and ambition appropriate to the setting. If you know the film, you can imagine the stunts and sequences that could be replicated. You won't be disappointed.
Some have complained about being unable to take phones in with them, but it's essential to being immersed in this world. Given that the film's premise is about travelling back in time, eliminating the device that connects you to the modern day is a stroke of genius. A meta-experience, if you will.
Secret Cinema had been in danger of becoming formulaic, with a similar experience at each event. With Back to the Future, they've managed to breathe new life into a great concept, and I'm a fan once again.
Tickets cost £53.50, and once you take transport, food and drinks into account, you can easily spend £100. To help you make the most of it, I've included a few tips below:
Dress up
You've paid over 50 quid for a ticket; spend an extra tenner in a charity shop and really live the experience. You'll only regret it if you don't.
Disposable Camera
You want photos of your fabulous get-up in 1950s America, but how can you do this with your iPhone at home?! Do what we did in the 80s, and take a disposable camera - not only can you take pictures, but you'll actually print them out, rather than storing them on a hard drive, never to be seen again.
Don't rush for the trains
After the film finishes, there's more fun to be had. Don't be tempted to dash home when the credits roll, stay behind for live music and dancing.
Take Cash
Some of the activities (fairground rides) cost money, as does the food and drink. There are cashpoints on site, but they charge £3 for the privilege. Withdraw cash before you get to Hackney Wick.
Interact
This is what separates Secret Cinema from a DVD, so make the most of it: chat to every actor and take every opportunity to get involved (join the parade if you're given the chance).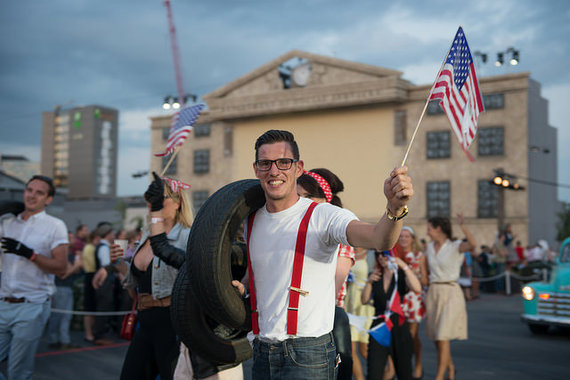 Copyright Al Overdrive
Secret Cinema Presents Back To The Future runs until 31 August and tickets are still available via www.secretcinema.org/tickets