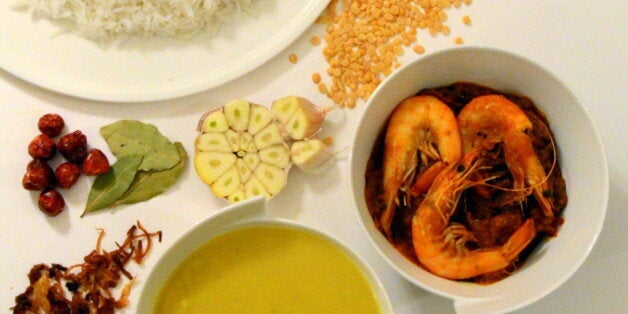 Curry Week is always a happy time for me as it allows me to reflect on my heritage and culture and also my time in the UK. When I first moved here in 1994 at the age of 25, Indian cuisine and the understanding of Indian cuisine was pretty much in the dark ages; the way it was seen here, it was just curry. In Hindsight, I believe I landed in the right place at the right time as the UK was about to become a melting pot of cuisines. There were chefs like Marco Pierre White, Gordon Ramsey, Nico Ladenis and many more who were changing the face of their respective cuisines in this country and I kind of became part of the movement.
The result being that there is now a lot more mature and sophisticated Indian dishes. Indian cuisine in the UK continues to blossom and grow and it's now up to us to keep pace. National Curry Week is a blessing that promotes the development of Indian food and it's also a great excuse for families to get back into the kitchen to cook an enjoyable meal together.
%MTSlideshow-PHOTO--CURRY-4505102%
A simple dish that my wife and I love to cook for the kids is a dish that was handed down to me from my mother; Punjabi Rajma. The smell is so wonderful - the cumin, the beautifully browned onions and garlic, all finished with her own garam masala. It really takes me back to my childhood and I try to instil the same values in my own children - a family that eats together, stays together.
With Indian food becoming more and more popular across the world, favourite dishes will become healthier with smaller and lighter portions becoming the norm. Cooking methods like steaming from the South of India will gain momentum but the basic fundamental ingredients and spices within our dishes will stay the same; I don't think Indians will ever be able to give up their well -stocked pantries!