There used to be a time when my vegetarian disposition counted against my street cred as a foodie. Oh how the tables have turned since then, with versatile veggies predicted to be a key food trend in 2017. In today's flexitarian (part-time vegetarian) landscape, there's definitely more than meets the eye at restaurants catering to even the most hardened of meat-eaters. Given the company I keep, I've had some experience in sussing out the best vegetarian-friendly ones...
34
Although well-known for its organic steaks and seasonal game, this handsome Mayfair establishment offers a separate vegetarian menu on request. Beautifully-assembled salads and lighter plates are balanced by a touch of decadence, well-suited to the hedonistic air characteristic of restaurants owned by Caprice Holdings. The truffle macaroni cheese here is exemplary.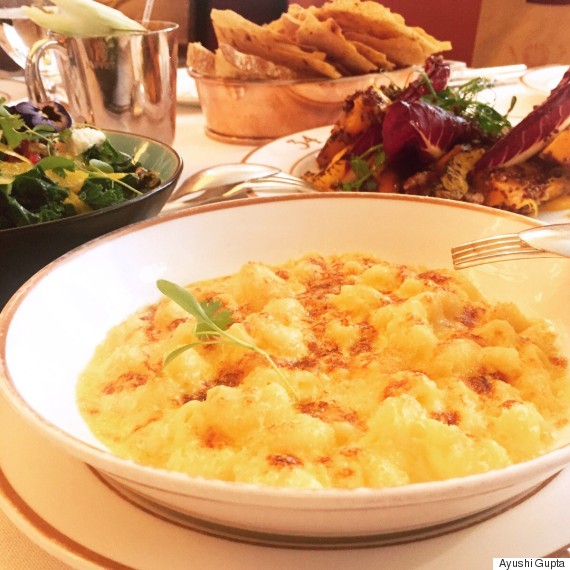 CHRISTOPHER'S
For something a bit more offbeat, the modern American steakhouse Christopher's, serves up a rather hearty sweet potato, tofu and coconut curry. Weekend brunch is a particularly rewarding affair at this Covent Garden institution, with veggie options ranging from dishes virtuously loaded with superfoods, to those with a more unanimous appeal (think sweetcorn & zucchini hotcakes and more). Did I mention they have a "build your own pancake" menu too?
MAC AND WILD
This rustic Scottish game restaurant in Fitzrovia is unapologetically carnivorous, with their Veni-Moo voted London's best burger in 2016. They have just the one veggie "wee dish" (duck egg, mushroom and truffles) and main (involving ironbark pumpkin), both worthy enough for a visit. Of course, the limited selection is also an excuse to indulge in naughtier sides, particularly the "dirty mash" which features butter and cream in equal measure to the mashed potatoes...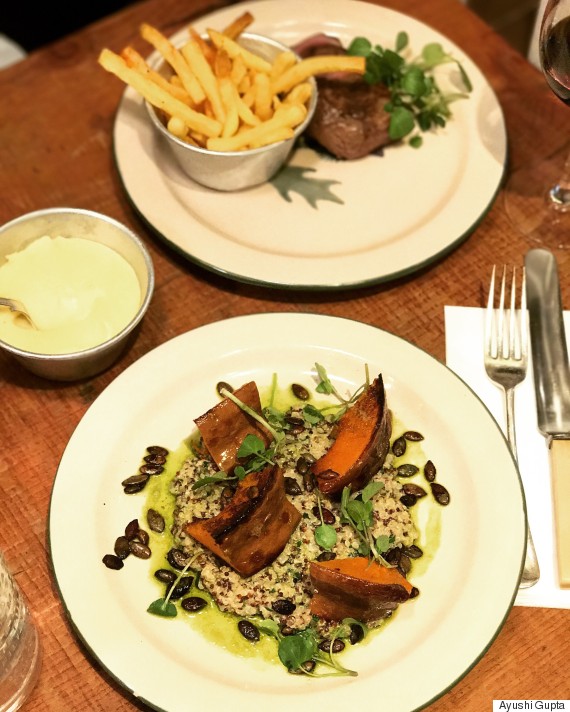 PATTY AND BUN
While most Londoners queue outside Patty and Bun for the iconic Ari Gold Cheeseburger, I've been known to (im)patiently join the line for their formidable vegetarian alternative - the Portobello 'Dig It' Mushroom Burger. It involves a devilishly deep-fried mushroom fritter festooned with garlic parsley butter, melted Parmesan cheese and lashings of tarragon mayo, slapped between glazed brioche bread... Definitely more like a party in a bun.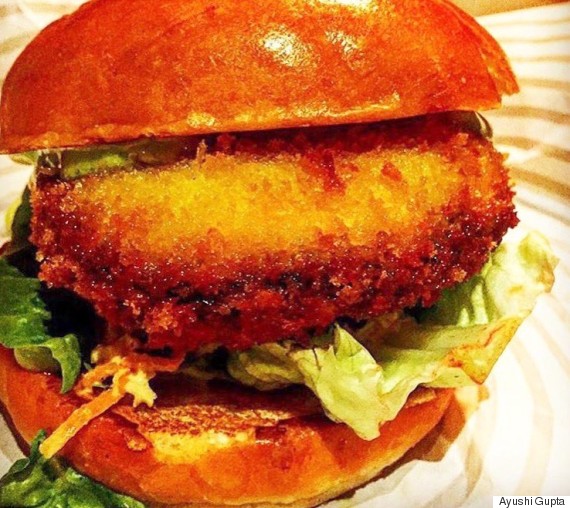 THE BARBARY
While devoted to land (meat) and sea, the menu at this tiny and very buzzworthy restaurant in Covent Garden pays homage to earth too. Offering a culinary journey along the Barbary Coast of North Africa towards Jerusalem, even the most humble of vegetables are elevated by bold and gutsy assemblies, further enhanced by the unsparing addition of tahini. Added bonus: you can see it all come to life, as the seating is arranged around the terrifically theatrical open kitchen, putting you right into the heat of things!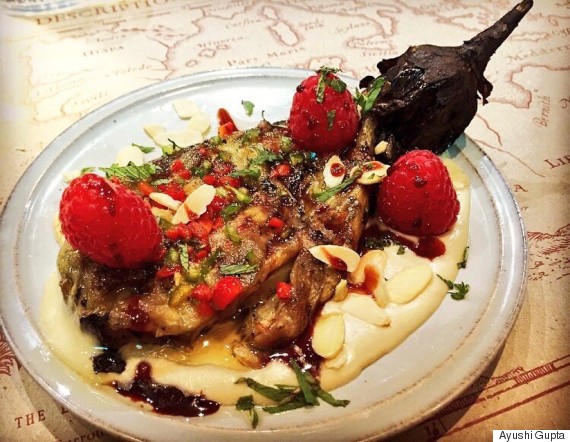 HONEY & SMOKE
Rooted in Middle Eastern cuisine, this canteen-like restaurant is focused on grills (more for meat-lovers) and mezze. My vegetarian friends and I made an entire meal of the latter - small sharing plates, which emerged a chaotic canvas of colours, flavours and textures. Honey & Smoke is by the same folks behind the much-loved Honey & Co, and so unsurprisingly afters here just went to prove why one must always save room for dessert!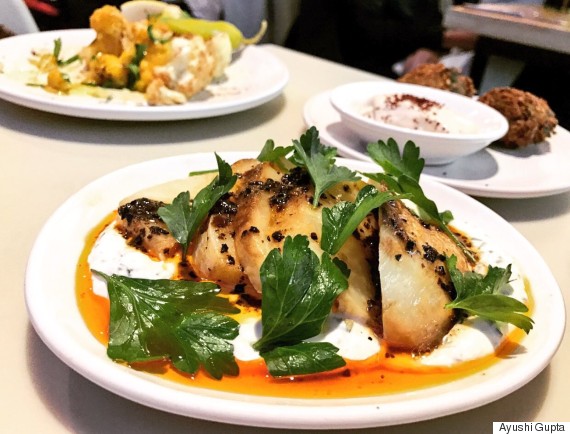 SOSHARU
My first brush with Jason Atherton's style of cooking was in 2011 at Pollen Street Social, his first solo restaurant in the U.K. Put simply, my supper had comprised four pieces of tomato (garnished with tomato salsa), alongside a (minuscule) serving of cucumber mash. Any grievances I held since then, were ungrudgingly dispelled following a stand-out dinner at Sosharu, the trendy new restaurant in Clerkenwell showcasing Atherton's modern take on Japanese food. Coated with a sweet-and-savoury red bean paste, the juicy aubergine here is about as meaty as a veggie dish can hope to get!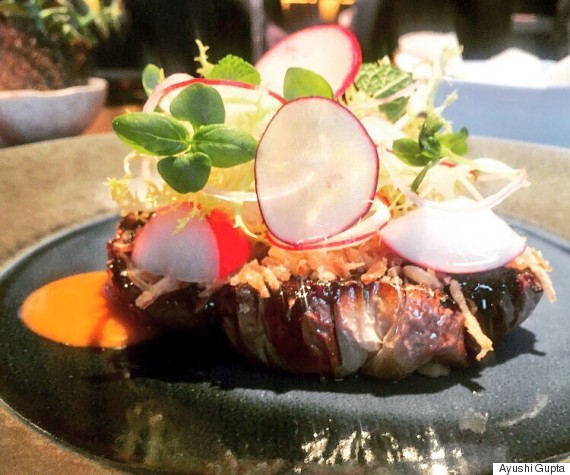 This post has been published on The Huffington Post's blogging platform. The views and opinions expressed in this blog are those of the author and should not be taken as those of The Huffington Post. The Huffington Post does not allow bloggers to acquire products, access or accommodation for review in the site's name.