There are many things you should do in life, but drinking these 25 cocktails should definitely be high up that bucket list.
By the time you've reached the end not only will you have sampled some of the best drinks this world has to offer, but you'll have travelled, made friends, made your taste buds dance and you'll have some incredible (if a little patchy) tales to tell. See you in Sydney!
LONDON
ESPRESSO MARTINI,
El Camion's Baja Room, London
It's a rare treat nowadays to have the opportunity to drink a world famous cocktail made by its original inventor, but descend into the underground industry favourite El Camion (a bar squeezed between two sex shops is not the first place you'd expect to find a living cocktail legend) and order yourself an Espresso Martini from Dick Bradsell. Bradsell first created the drink for a (now famous) 80s model who wanted something that would 'wake me up and then f#$% me up', his combination of vodka, Kahlua, espresso and sugar syrup, shaken and served straight up with three coffee beans will not disappoint!
BLOODY MARY
The Connaught Bar, London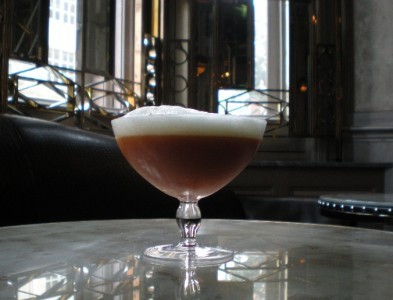 For a spruced up twist on the ultimate hangover cure, slip into the exquisite surrounds of Mayfair's Connaught Bar. Served in a crystal coupe glass, this Bloody gets its bite from the hottest chilli in the world, and its light, frothy topping of celery air distinguishes this drink from your local's DIY version.
GIN MARTINI
Dukes Hotel Bar, London

To sip a classic Gin Martini mixed table side in the very room where Ian Fleming found inspiration for Bond's 'shaken, not stirred' line, is one of those bucket list moments. Bar manager Alessandro keeps all his gins chilled, so your Martini won't actually be shaken OR stirred, just poured, from a Martini cart in Dukes Hotel's gentleman's club styled bar. Alessandro was the first to carry the gin that's now a local cult favourite, Sacred Gin, made in a kitchen in north London, order it in your Martini and he may just share a Fleming story or two.
THERMO-NUCLEAR DAIQUIRI
Blind Pig, Soho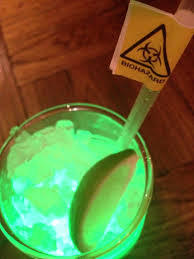 In a neon green glowing, biohazard tape wrapped glass, a drink this toxic looking shouldn't taste good, that is, unless you're in the Blind Pig, the hidden bar atop a restaurant owned by a Michelin starred chef. There's a cheeky element to all of Gareth Evans's drinks, but this mix of overproof rums, absinthe, spiced pineapple falernum and lime juice is a non-toxic triumph.
________________________________________
CONTINENTAL EUROPE
BETON
Sansho, Prague
The Czechs drink Becherovka like water, and the simple, signature mix of the bitter spirit with tonic is taken to the next level at Sansho, the rustic styled, Asian fusion eatery in Old Town owned by British chef Paul Day. Served in heavy, vintage glasses on a silver tray with good ice, cucumber slices and quality tonic, Sansho's Beton is an example of the simple things in life being the best.
BELLINI
Harry's Bar, Venice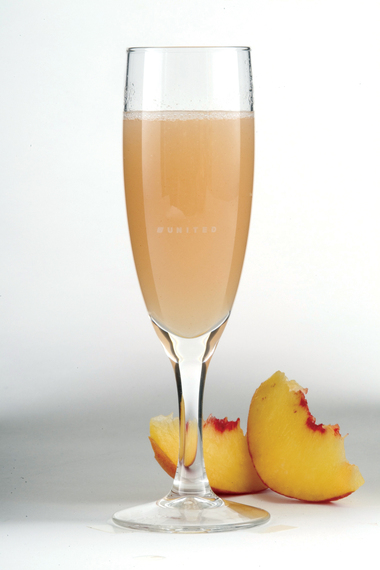 Established in 1931, Harry's Bar still serves the drink that Giuseppe Cipriani created there in the 30s. Their Bellini is made with pureed white peaches (never yellow!) and prosecco. Simple, festive and delicious!
GIN & TONIC
Bobby Gin, Barcelona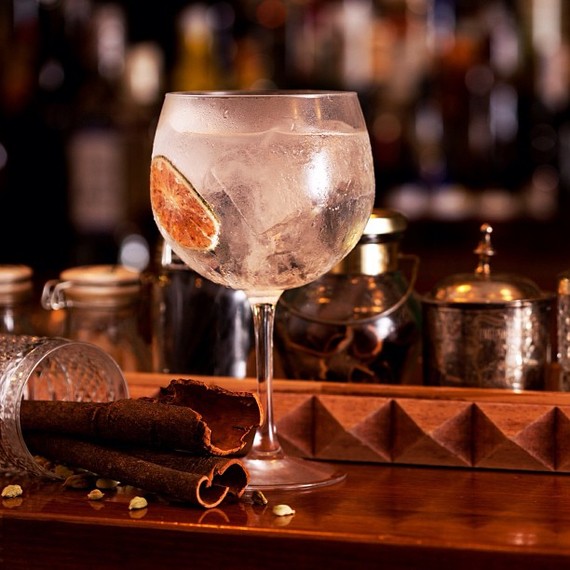 Spanish Gin & Tonics bear almost no resemblance to the thin, tepid, overly saccharined concoctions that most pubs call a G&T. Served in oversized 'coppa' glasses, chock full of ice and paired with boutique tonics and complimenting garnishes, they are delectable works of art. Bobby Gin's gin menu is vast, but their Bulldog Gin served with tonic and a garnish of liquorice and red apple, to compliment the gin's unique botanicals, is our favourite.
MARCO POLO
Fresco Cocktail Shop, Como
This small, rustic bartender favourite in Como's historical centre is taking seasonality to the next level. The menu is awash with only the freshest local ingredients and unique herbs and spices, and their take on the Aperol Spritz, the Marco Polo includes red sorrel, fresh orange and lime juices, sugar and Beefeater Gin. It's a summery treat to enjoy the jazz & swing on the stereo.
SIDECAR
Harry's Bar, Paris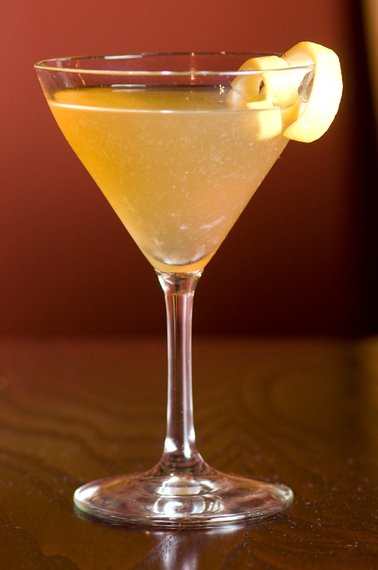 There's much debate over the origin of this classic, a heady combination of brandy, triple-sec and lemon juice. They drink was most likely invented by bartenders pouring shots with shaker leftovers (aka Sidecars) in 19th century New Orleans, but we give major kudos to Harry's New York bar in Paris who continue to claim that an American army captain created the drink in the 1920s and then rode off in his motorcycle sidecar. Either way, sipping one at Harry's Bar is on most bartender's bucket list, sidecar or no sidecar.
________________________________________
ASIA
28 DAYS LATER
28 Hong Kong St, Singapore
The world's coolest bartenders flock here to do 'rock star shifts' and drink Singapore's best cocktails. Mezcal and Diplomatico and Plantation rums are aged in oak barrels and then mixed with pineapple, passionfruit, orgeat, grenadine and angostura, it's one of the new wave of tiki drinks that are taking the bar scene by storm.
SPRINKLE PARTY
Zafran, Hong Kong
At glam Spanish venue Zafrans, Sprinkle Party takes the local culture of mixing whisky with green tea at cheap karaoke bars up a notch or two with its mix of Johnnie Walker Gold Label Whisky, green tea infused ice and ginger.
________________________________________
UAE
MOTHER SUPERIOR
Suga, Dubai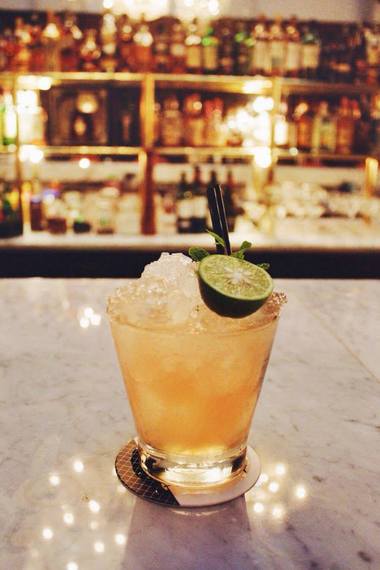 Dubai has some next level stuff going on, and Suga's secret members-only key access takes exclusivity to another dimension, but if you do manage to get inside be sure to order former London bartender James Estes' cocktail, a lively mix of Bacardi Rum, Campari, pink grapefruit juice, orgeat, and apricot jam, served on the rocks with mint. This alone will be worth your trouble.
________________________________________
MEXICO
BATANGA
La Capilla de Don Javier, Tequila
Why cocktail lovers continue to make a pilgrimage here, to this nondescript plywood bar lit by fluorescent bulbs, may not be obvious at first, but Batanga is solid proof that it's not flash and glitz that makes a good bar, but hospitality, love, and one of the world's best tequila collections. The Batanga cocktail was created here, tequileño, lime, ice, coke and a salt rim. It's simple, but perfect.
________________________________________
AMERICA
IN THE ROCKS
The Aviary, Chicago
The only drink that's remained on the menu since this ground breaking cocktail bar opened in 2011, it's a twist on a Vieux Carre, with Benedictine, vermouth, Cognac and rye inside a hollow ice sphere that guests shatter with a tiny slingshot before drinking. Epic.
MANHATTAN
Saxon & Parole, NYC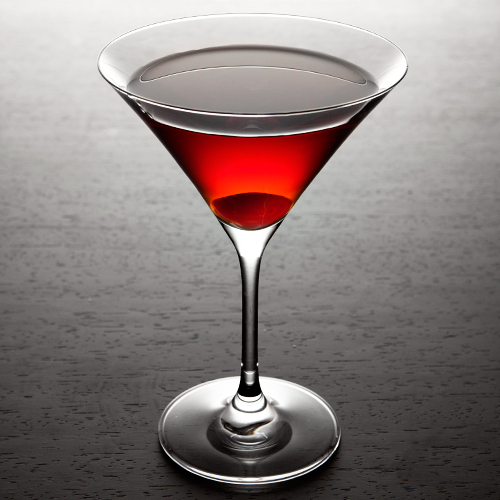 Naren Young's take on the classic at the East Village restaurant and bar is made with their own brand of Parole Whiskey, Cocchi di Torino Vermouth and house made leather bitters. Oh and it's served from a tap, into a gorgeous crystal glass with a little in a carafe on the side on ice for top-ups.
SAZERAC
Napoleon House, New Orleans
It may be the city's official drink, but not all Sazeracs are created equal in NOLA. Steer clear of the bar serving pre-bottled syrups and inferior whiskeys and head instead to the French Quarter's charming 200 year old Napoleon House. Their heady mix of Old Overholt Rye, absinthe and both Angostura and Peychaud's Bitters is delicious, and the bar filled with locals will win your heart.
PICKLEBACK
Bushwick Country Club, Brooklyn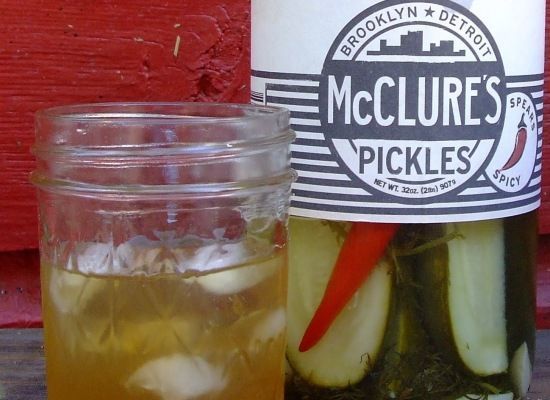 For the best version of the dive-bar staple, head straight to the place credited with inventing the shot that's taken the world by storm. Bushwick Country Club's original version uses Jameson Irish Whiskey, with a chaser of McClure's spicy pickle brine.
TOMMY'S MARGARITA
Tommy's Bar, San Francisco
Once you go Tommy's you never go back. Bartenders make regular pilgrimages to Julio Bermejo's tiny San Franciscan bar, credited with creating the Tommy's Margarita, a simplified version of the original. The secret is not what's in this Margarita, but more what's NOT in it. The sugar syrup, sour mix and triple sec are all out, and fresh squeezed limes, reposado tequila and agave syrup are in, the result is fresh, summery perfection.
MAI TAI
House Without a Key, Honolulu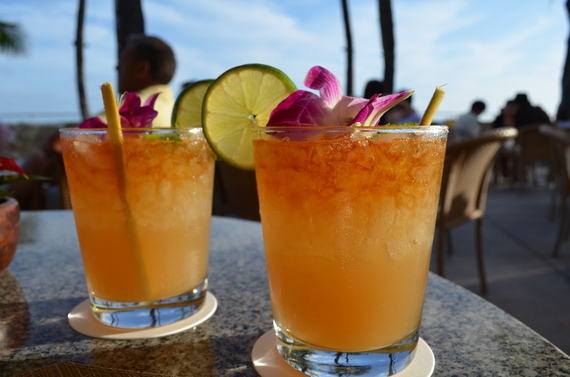 The bartenders in this swanky hotel bar were trained by industry heavyweight Dale Degroff, so it's no surprise that the Mai Tai they're making you is light years away from some of the grim, overly sugary versions that have likely turned you off the drink. This Mai Tai is perfectly balanced, with light rums, orange curaçao, rock candy syrup, fresh lime juice and crushed ice, along with a layer of dark Bacardi Select Rum floating on top, and a Vanda orchid for garnish. Stir the ingredients together with a piece of a sugarcane, sit back and watch the sun setting over the Pacific.
________________________________________
SOUTH AFRICA
OLD MODIESE FASHIONED
Le Quartier Francais, Franschhoek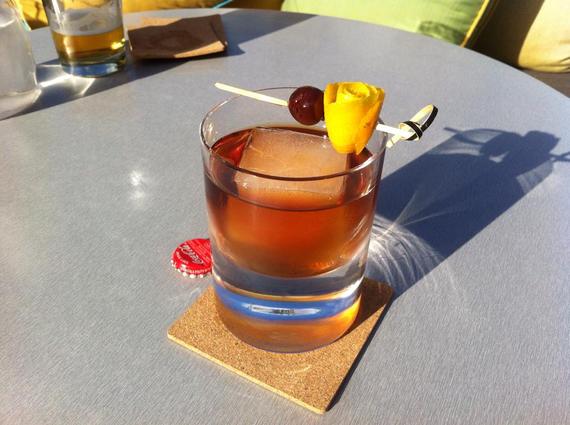 Translated as 'Traditionally Fashioned', this is a locally inspired twist on a classic Old Fashioned. British head barman Matt Roberts reduces Coca Cola on a very low heat, and adds a pinch of smoked, Kalahari Desert salt to create a syrup. This is stirred with a local pot still brandy, a few splashes of orange bitters and served garnished with an orange zest flower and a cherry. The bar & restaurant in this boutique hotel in a village in the Western Cape is highly acclaimed.
________________________________________
PERU
PISCO SOUR
Bar Ingles, Lima
Arguably the most authentic version of Peru's classic cocktail comes from this bar, where Roberto Melendez, the son of a bartender who worked at the drink's bar of origin, shakes newer artisan-made pisco with sugar syrup, lime and egg white. A few drops of bitters to garnish, and this is as original as it gets!
________________________________________
BRITISH VIRGIN ISLANDS
PAINKILLER
Soggy Dollar Bar, Jost Van Dyke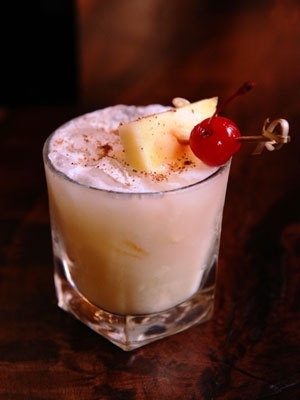 A classic drink needn't always be sophisticated and serious, sometimes all you need is a good dose of dark rum, coconut cream, pineapple and orange juice. Of course, it would be hard for anything to taste bad on the white sands of Soggy Dollar Bar's beach.
________________________________________
BARBADOS
THE OLD BARBADIAN
The Cliff, St James
Perched looking out over the ocean at The Cliff makes anything taste good, but their Old Barbadian cocktail is a sparkling twist on a classic tiki cocktail, with Banks 5 Island Rum, Velvet Falernum, Claytons Kola Tonic, lime juice, mint, rosemary and a splash of Champagne.
________________________________________
CUBA
DAIQUIRI
Floridita, Havana
No blender, no strawberries, just rum, lime and cane sugar, shaken. Notorious boozer Ernest Hemingway loved them and there's nothing quite as balanced or satisfying.
________________________________________
AUSTRALIA
WHISKEY SOUR
Shady Pines Saloon, Sydney
Don't let Sydney tempt you with its sleek waterfront venues serving Champagne and golden sunsets, where you really want to be is underground, in a wild west, country saloon style bar with peanut shells on the floor, a longhorn stag head on the wall and rocking Johnny Cash on the stereo. The whiskey selection down here is killer, and the Whiskey Sour beats those sunsets any day of the week!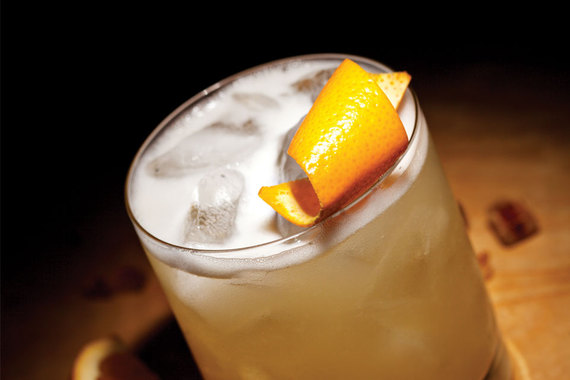 All images copyright BarChick