When it comes to cocktails the Cubans have been doing it right for years; The Mojito, The Daiquiri and The Cuba Libre each originated here, the hailed home of rum. Cuban bartenders were once hands-down the most celebrated in the world and their influence stretched far and wide. Feeling nostalgic? No need, Cuba's drinking culture lives on and it's just a cool as when it began.
First things first if you haven't yet crossed Cuba off your bucket list it's time to book those flights. The culture, people and most importantly drinks haven't changed in years, they're still as banging as they were back in it's heyday. Despite being stuck a couple of decades behind the rest of the world Havana remains the birthplace of great bars and historic cocktails. Drinking like a Cuban in Havana is as easy as drinking right next to one.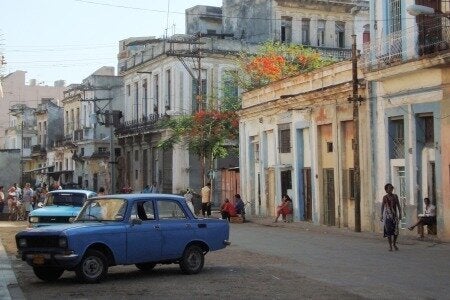 Tradition states that when opening a bottle of Havana Club you should pour the first drops on the floor "for the saints" and when toasting the party you should say 'salud, por que la belleza sobra' which translates as "to your health, since you're already so beautiful". Far more charming than "cheers" for sure, especially once you've mastered the accent.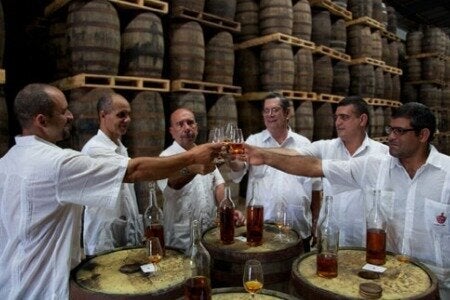 Ernest Hemingway spent a lot of time in Cuba writing drunk and editing sober. He made it his home from the 1930s onwards, thus inspiring Hunter S. Thomspsons The Rum Diary. He hung out in Floridita, one of Havana's most esteemed bars indulging frequently in their signature cocktail, the Daiquiri. It was here that he wrote many of his best works. Consider this as you educate yourself on Cuban drinking culture and remember to "always do sober what you said you'd do drunk".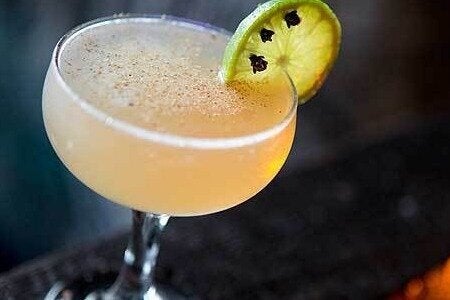 Whilst we don't want to encourage any new habits, there is no doubt that anyone with a cigar hanging from their lips (lit or unlit) looks ten times more badass than they actually are. If you're lucky enough to be upon Cuban shores then sample some of the world's finest. If it's a dress rehearsal before the real thing then make sure it's a Cuban cigar, they're the country's biggest export and their tobacco rollers are said to be the best in the world. Order up like a don.
Obviously. And when we say run we mean Havana Club rum or none at all. Whilst cocktails always sit pretty at the bar it's a rum on the rocks that'll really unite you with the locals. Order a Havana Club 7 highball on the rocks and enjoy. Feel like splashing the big bucks? A bottle of Maximo will do nicely. At £1,200 a pop it's a treat to behold. Enjoy it with your favourite friends.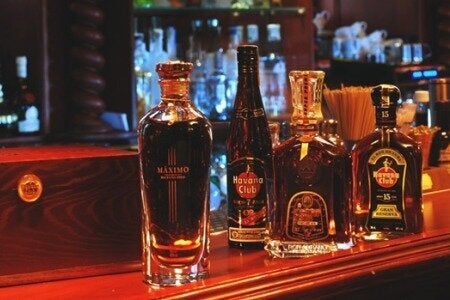 In Cuba drinking and dancing goes hand-in-hand; bars and clubs play the best tunes and boy do the sweethearts know how to dance. If you want to groove like the real deal then you better brush up on your dutty wine, Cuba is the home of the Cha-Cha, Son, Danzon, Mambo, Rumba and the Salsa.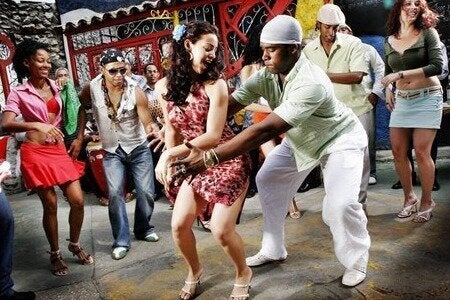 The Mojito is one of the most popular cocktails in the world and it originated right here. It's made from rum, fresh lime juice, raw sugar, fresh mint and topped with soda water. Easy to make if you've got some mates coming over or just super refreshing if you want a warm up to your night out.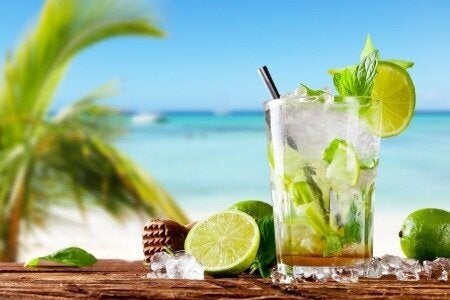 The streets of Cuba are lined with the coolest cars you've seen. Ever. A typical Cuban ride is a pre-1960's Classic American in one of many electrifying colours. Don't rock up in anything automatic or shiny new, you'll look ridiculous and take all the fun out of it.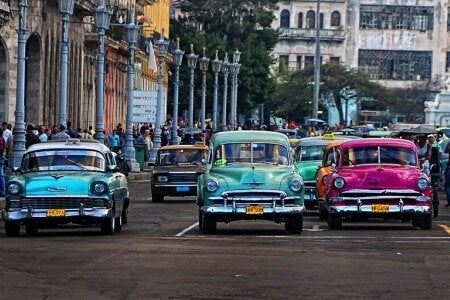 A Cuban hangover cure isn't dissimilar to a Bloody Mary, the sole difference being that instead of vodka they use rum (of course) and lemon juice is replaced with limes. They call it a Cubanito and it does just the job just fine.