You go to Amsterdam to party hard, but if you want to party extra hard then, like BarChick, you head there for King's Day on the weekend of 26 April 2014.
This nationwide festival takes the Dutch free-spirited mentality to another zenith, and 2014 is going to be bigger than ever. Why? Because this will be the first year that Amsterdam celebrates King's Day since King Willem-Alexander's inauguration last year. Happy Birthday, HRH!
WHERE: Amsterdam, the Netherlands
WHAT: Amsterdam is known for its anything-goes vibes, but King's Day is when they make it official, expect partying of stratospheric proportions. It's like the entire city jumps on the bonkers bus and turns Amsterdam into a madhouse. The brightly decorated canal boats become floating raves, DJs dominate the city squares and high times overflow (unofficially) from the cafés onto the off-limits streets. King's Night (26 April) kicks off the two-day royal bonanza, so be prepared for a long one. This is the one time of year when cafés and bars are open 24/7.
DRESS CODE: Orange! Paint yourself orange, wear anything orange and then finish off the outfit with a good dose of silly. The Dutch Royal Family is the House of Orange-Nassau, hence the colour scheme. It goes right down to the food: think orange jelly and pumpkin soup.
1. This is the one time of year when you don't want to be on a bike. It's just too crowded for wheels.
2. By law you can only carry one bottle (plastic) of alcoholic drink while in public, and street stalls sell watered down beer.
3. It's all about the boat parties. Book ahead or wheedle your way onto a barge and the rest of the day will be sorted.
These are BarChick's favourite places to p-a-r-t-y this King's Day: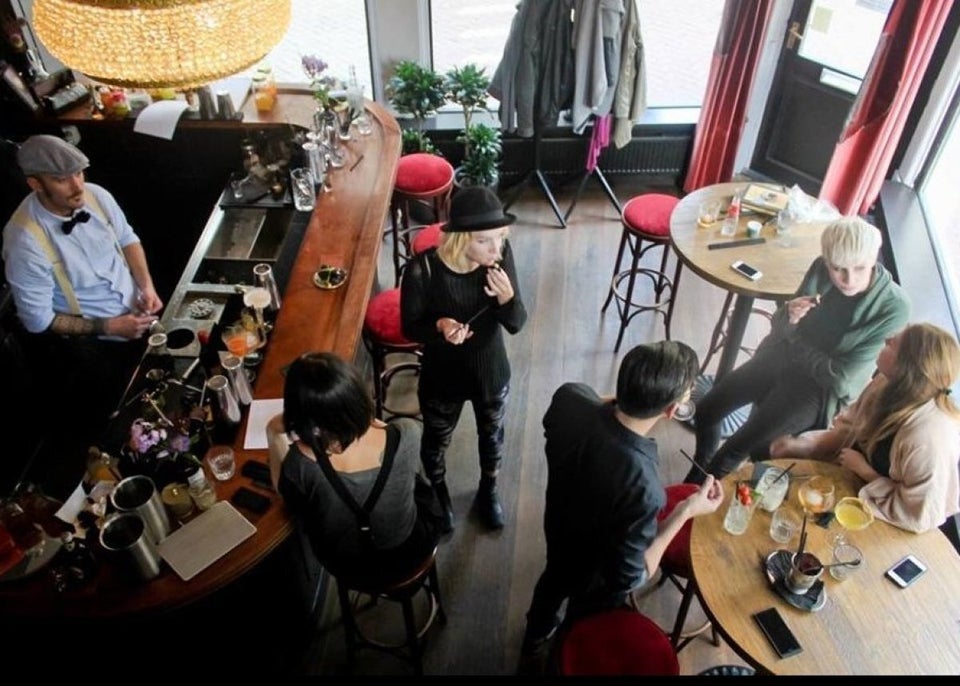 Where To Party This King's Day