East London has got it going ON. London's hippest hotels and restaurants are east-side, it's where BarChick likes to spend her time (naturally) and is, of course, where you'll find some of London's very best bars.
Newly launched BarChick TV gives you an inside peek at the Hottest New Bars in East London. And if you love a list, check out BarChick's 10 favourites below.
What's the craic: This one is hidden beneath the oh-so-good Spitalfields' restaurant - BarChick's obsessed with this place, watch this and you'll see why. The bar below has sexy turquoise tiles, dark booths and hideaway tables making it the perfect East-London date spot.
What to order: All the cocktails are awesome, standard. Their five "Dessert Island cocktails" change each month so keep an eye out but you can't go wrong with a Shakey Pete Ginger Brew. Fancy a snack? Who doesn't. Go for the Ox cheek nuggets filled with melted cheese and leave your diet at the door.
Who to ask for: Ali Reynolds is the main man here, always coming up with different concoctions. Tell him what style of drink you like, what your chosen poison is and he'll make you something spot on!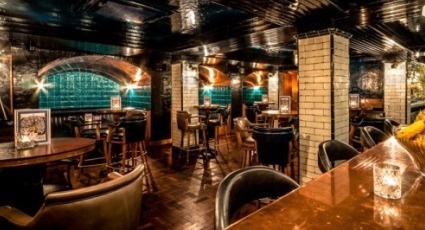 What's the craic: This place takes cocktail making to another level. The rules in here are no ice, no citrus, no sugar and all the drinks are house-made and pre-batched. Upstairs is sultry and sexy while downstairs has a lap dancing pole and gets a little rowdier.
What to order: All the drinks are worth a try but start with the The Spotted Lyan Martini made with Mr Lyan Gin, vermouth, absinthe spot, a twist and an olive. That should get you going! If you're into bar snacks they have crisps with a chocolate and salt dip... sounds strange, tastes amazing.
Who to ask for: Ryan Chetiyawardana is the brains behind it all, but if he's not kicking about then Metinee Kongsrivilai will look after you.
What's the craic: In one? This is a Hip East End wine bar, nothing more, nothing less. Simple, industrial and chic setting, awesome wine list and snacks to die for.
What to order: Chat to the guys behind the bar about what wine you're into and they'll find you the perfect grape. Their menu is constantly changing so you'll never get bored. It's criminal not to get a few side plates in too; the blue cheese, pickled walnuts, anchovies and truffle oil on toast is INSANE. If it's still on the menu when you go, get it. Seriously.
Who to ask for: If you're lucky Michael (of Sager & Wilde) will be there. Once he starts talking about wine he can't stop... you'll be a wine connoisseur in no time!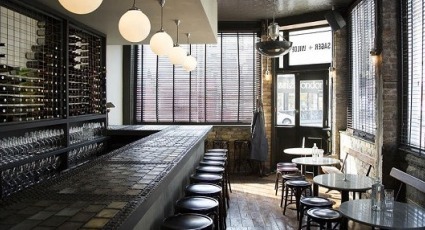 What's the craic: Good drinks, good vibes and in their own words "No Wallies". This basement bar in Hoxton Square manages to combine neighbourhood joint and cool without any of the pretension.
What to order: These guys are serious and have epic cocktails. We say go for the absinthe based Green Beast and make it snappy, they close at 11pm most days!
Who to ask for: Alistair Burgess is the solid foundations behind it. Trained at the Pegu Club in NYC, he knows his stuff - watch him in action.
What's the craic: This is a bartender's bar in the disguise of a pub. There's a saloon style wooden bar, private space upstairs and backyard for when the sun's out and they want to get their BBQ on.
What to order: The "Ultimate F*cking Cocktail". Speaks for itself.
Who to ask for: It's every bartenders dream to have their own bar and Jim Wrigley did just that. He'll guide you through his well put together cocktail menu and welcome you into his bar like a true homeboy!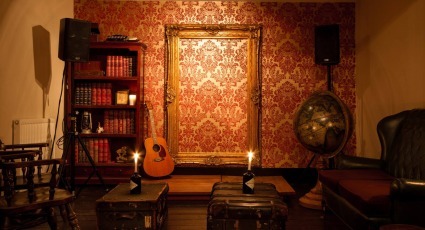 What's the craic: A banging selection of Bourbon, cigars, late night drinking and jazz. Think New Orleans hidden in Shoreditch, and they have a late licence which means you'll end up here more than you intend to.
What to order: They do great twists on American classics so get experimenting. If you're a fan of The Hurricane cocktail you're in luck as they've a whole list for you to choose from.
Who to ask for: Co-Owner Dan Priseman, he's a booze writer and brand ambassador for Four Roses Bourbon. Need some help with the menu? He's the man.
What's the craic: By day East-London's hippest diner is pretty freelancer-friendly with free wifi during working hours, but come 6pm this place knows how to party. Like all night. It's got a late license, which is always a plus in BarChick's book.
What to order: In the day it's all about free coffee refills and milkshakes, but these ones are BOOZY. Come 6pm when the music's cranked grab a bottle of beer, a shot of whiskey and get on the Boilermakers.
Who to ask for: Who cares, this place is all about the good times. Make friendly with whoever is at the bar and get a round of shots in.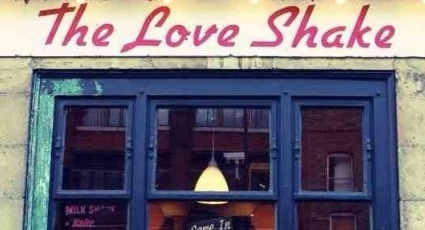 What's the craic: A slick neighbourhood bar in a not so sexy area, expect the unexpected at Satan's Whiskers. The vibe's whatever you want it to be, cocktails bang on and tunes strictly hip-hop.
What to order: The Salty Dog will change the way you drink grapefruit juice for life. Let's face it, it tastes better with tequila. Soon you'll be adding in a shot for breakfast and you'll have these devilish dudes to thank for it.
Who to ask for:Marcis Dzelzainis is a little bit French and a little bit English, needless to say he's a babe. He's worked at 69 Colbrooke Row, Zetter Townhouse and Paris' Le Coq before bringing the goods home.
What's the craic: A basement level lair of the seriously decent cocktail variety, this tiny tavern is the place to get served.
What to order: Quality ingredients and premium alcohol mean that cocktails here are good. Drink Rhubarb Sours and the Aztec Winter made with Mezcal.
Who to ask for: Owner Tom Gibson; he's just bought and revamped the ever-notorious Cat and Mutton so he'll have a thing or two to tell you about DIY, taxidermy and serving cocktails in a pub.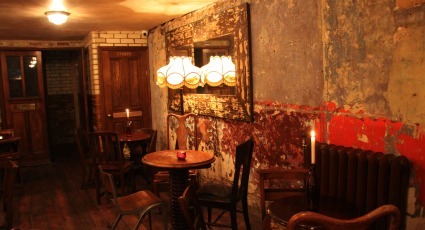 What's the craic: Newly opened in May 2014 this is a stylish and laid back hangout. Killer cocktails by The Talented Mr Fox alongside awesome food and good time vibes.
What to order: They don't stick to the usual flavours here, get in a round of Marmite Martinis and Salt Beef Sazeracs baby.
Who to ask for: If you're lucky one of the guys from Talented Mr Fox will be knocking about to talk you through the spirits they distil in house. Get involved in a mini science lesson while boozing.