Never been to a festival? Or did you celebrate your 10th Glatso this year? BarChick has the best ways to get your booze on while still keeping it classy. It's all about the prep work, the ingredients and never leaving your tent without it... you'll never drink 6 quid warm cider again.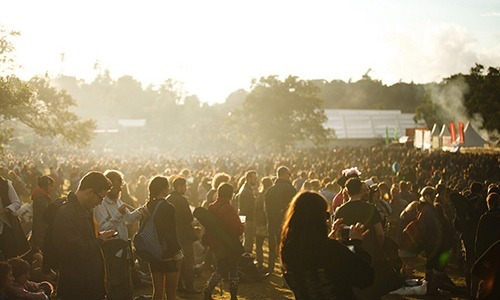 FILL A HIPFLASK
Some festivals are into them, some festivals aren't, but the great thing about a hip flask is you can slip it in your pocket/take it into tents without the big guys seeing it! All you gotta to do is choose your poison. Here's BarChick's favourites:
Sloe Gin
BarChick's been drinking Sipsmith's Sloe Gin since it first surfaced! It's a concoction of their London Dry Gin and handpicked wild sloe berries. So if you're going to be drinking in the fields, a berry infused gin is just what we'd order for you.
Whiskey
It'll do the trick. Warming when the sun goes down and most importantly it's the ideal chaser to every beer you have!
Rum
Rum and parties go hand in hand, but instead of mixing it with Coca Cola in the tent, pour it straight into your hip flask and take it out for the night. We suggest Havana Club 7 Year Old, it's punchy enough for you to not drink it all at once and it tastes like Cuba (where it's made)... and if that ain't a party then we don't know what is.
Tequila
The ultimate wingman when the going gets tough.; if the fancy dress is starting to loose its laughs, a bit of tequila in your hipflask should help. Go for Ocho, it's big on the agave meaning its purity shouldn't lead to too nasty a hangover.
DRINKS TO MAKE IN YOUR TENT
It's cheaper than the bar, you'll never have to queue and it's a rain safe place to shelter when required. If you're capable of getting a tent up then you are more than able to fix up some of these.
Kalimotxo
Pronounced cal-ee-MO-cho, and also known as the Poor Man's Cuba Libre, the Kalimotxo is basically just a sloshy mix of red wine and cola, if you get any weird looks when knocking back a plastic cup of this you can assure your friends it's a Basque-country classic. If you close your eyes it could almost be sangria, only without all the fussy chopping and mixing.
Make it - Fill a cup with ice, combine equal parts red wine (the cheaper the better) and cola and squeeze in some lemon (or not)
Pickelbacks
Forget the vintage glasses or shaggy beard, nothing says hipster like the drink that Brooklyn invented; the Pickleback. But don't let that turn you off, the combination of a shot of whisky, followed by a shot of pickle brine is so perfectly balanced that you'll be quickly lining up for more. Only you won't actually need to line up as you'll be making them in your tent, easy peasy!
Make it - pour a shot of whisky (any will do but Jameson is the best) and another shot of pickle brine (sure you could make your own, but Funkin's new pre-made juice just nails it). Drink, repeat.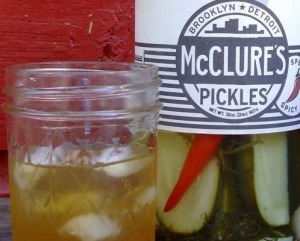 Tommy's Margaritas
The modern-day alternative to the sugar filled original, the Tommy's is super easy to make, and it's pretty much the most summery drink in existence. Just pack some limes in your bag, along with a bottle of tequila and some agave syrup. Make sure you grab one of those Mexican elbow style citrus juicers too.
Make it - you could shake it in a shaker with ice, but you'll get the same result by just pouring 45ml tequila into a cup, throw in a handful of ice (you'll need to take a trip over to the bar for this one), squeeze in your lime and stir in the agave syrup.
Bloody Marys
Trust us, you'll be glad you prepared for these when it cures your first morning hangover. Pack some Tetra Pak tomato juice in your bag, and a bottle or two of vodka, along with some single serve packs of Little Devil's Bloody Spices. No need for fussing with all the many ingredients that go into the perfect Bloody Mary mix, these guys have done all that for you!
Make it - Mix one sachet of Bloody Spice with a shot of vodka, and some tomato juice. Garnish with celery and lime if you can be bothered.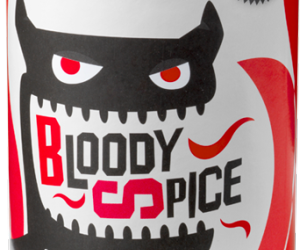 PRE-BATCHED COCKTAILS TO MAKE BEFORE YOU GO
Get yourself sorted before you leave home by throwing together a couple of big bottles of tasty concoctions. For this to work avoid drinks involving fresh fruit juice and either make a nice strong cocktail that will last, or prep the boozy base of a fruity cocktail and get in the juice and ice when you're there!
Manhattans
Fill a 2 litre bottle with 1.2 litres rye whiskey, 520 ml sweet vermouth, 280ml filtered or bottled water (something neutral, not mineral water), serve with some orange wedges when you get there.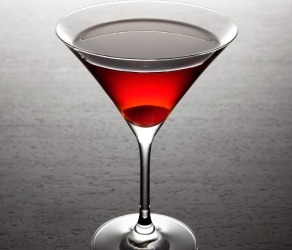 Negronis
Whatever your bottle size this one's easy, just fill it with equal parts gin, Campari and sweet vermouth. Negronis taste better with ice, so try and track some down when you get there, and a twist of orange peel will make you look like a pro!
Chamomile Gimlets
This one will REALLY impress your neighbours. Pour your preferred measure of gin into a large bottle, with some lemon juice, a glug of sugar syrup, a few mint sprigs and a chamomile tea bag. When you get there pour it into some cups and top with a splash of soda, ice would be good if you can, but either way it works!
ACCESSORIES
GET THAT LIGHTER ON A LEASH - It costs less than a fiver off ebay and it will avoid you making lighter signs at every passer-by when you need one. It's also a magnet for new mates, if you need some.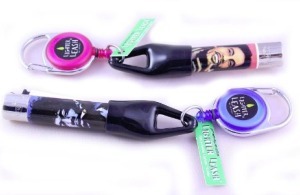 GIANT HIP FLASK - because there's a big old festival out there and you don't want to be high and dry.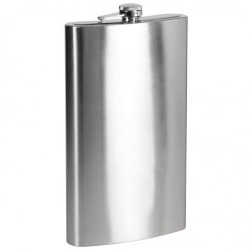 TIPPLESWORTH COCKTAIL SUITCASE - for all you glampers out there, these sets are made in a 1920s suitcase factory and come with everything you need to make a Hibiscus Margarita/Apple & Elderflower Martini/Old Fashioned like a pro.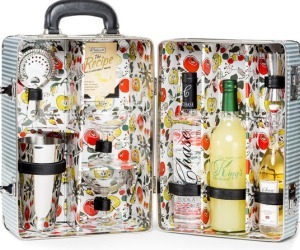 UMBRELLA WITH CUP HOLDERS - we've got you covered even if it's p*ssing it down. Order yourself an umbrella but make sure it has some cup holders. Why have a beer when you can hold two AND stay dry.