Being a guide to the best bars in the world, BarChick know a good bartender when we meet one. Lucky for us some of the best around the world can be found mixing up drinks in our home city of London.
Looking to taste some of London's best cocktails? These are the people to seek out, they won't let you down.
Simone Caporale, Artesian
Simone's work-husband Alex Kratena may be the one wearing the World's Best Bartender hat (well deservingly!), but BarChick's current crush is on Simone. If that Italian charm doesn't work it's magic on you then his mad skills behind the bar at Artesian and slick sophistication will. Extra points for his love of leather.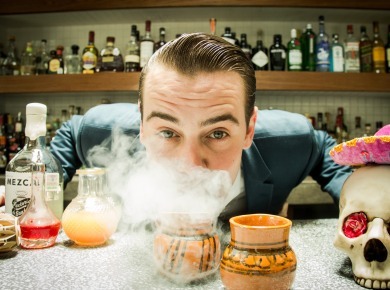 Oskar Kinberg, Dabbous/Barnyard
The hottest thing to come out of Sweden since flat packed furniture. Oskar's been making us weak at the knees for beer cocktails at his bar beneath Dabbous, where he's also been known to hand out free drinks to those who complete his dance challenges. Now at his newly opened comfort food restaurant Barnyard he brings us a menu of hard shakes, boiler makers, shandies and generally awesome drinks. What's not to like?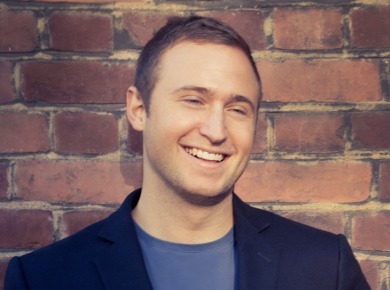 Metinee 'May' Kongsrivilai, White Lyan
When it comes to badass chicks behind the bar there's only one ladyBarChick think of. We first saw her making moves behind the bar at Hawksmoor and we've recently danced around the lap dancing pole with her at the White Lyan. With Duracell bunny energy she's one to keep an eye on late into the night, her energy is contagious! If you haven't been to East London's White Lyan yet then you better book a date pronto.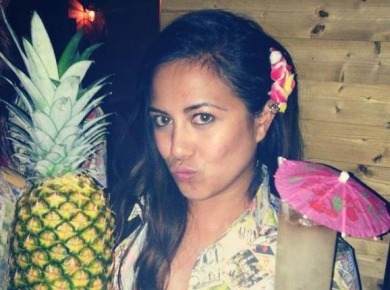 Jim Wrigley, Made in the Shade
This guy's been around the booze block a few times and then some! The best use for all that knowledge and hard earned experience? Opening your own bar of course. Jim's brand new Hoxton boozer Made in the Shade is just like your favourite local pub, only with much better drinks. Ask him about his ice and he'll teach you a thing or two about keeping things cool.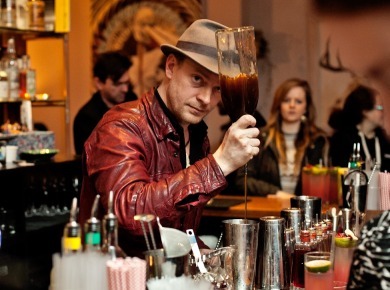 Jesse Estes, El Nivel
With his butter-wouldn't-melt looks and boy next door charm, you'd think this guy couldn't get any better. Oh but wait, he just opened a killer Tequila bar that houses London's finest collection of agave spirits. Get in line ladies.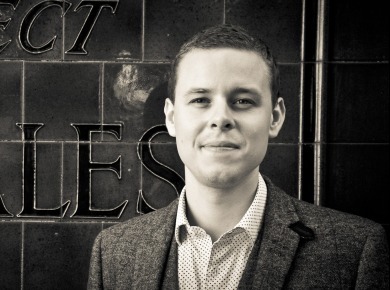 Jerome Slesinski
From managing east end pubs to mixing badass drinks everywhere from London to Bangkok we never say no to a drink made by this guy. He got us hooked on his creative concoctions at Coal Vaults where he made up drinks that Willy Wonka would be proud of. These days he's moved on and who know's where we'll find him... BarChick has her eye on this one.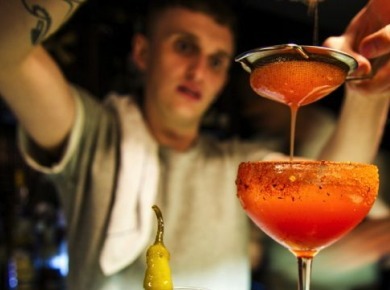 Ladislav Piljar, Bam Bou
When a guy's been behind that stick at both Mark's Bar and the American bar at the Savoy, you know there won't be any unwelcome surprises. His bar, one of the best bars to get your Japanese whisky fix, is at the top floor of an 18th century house on Charlotte street. He's got that subtle, sophisticated nature and makes the best Old Fashioned BarChick'sever had. Plus his name is Lad.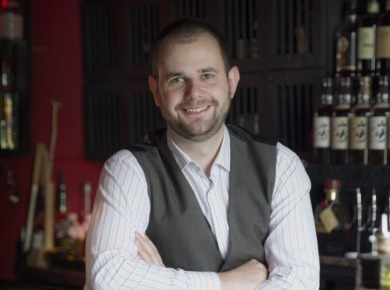 Wendy Stoklasova, Oblix
If you find yourself heading up the Shard, then you want to make sure that Wendy's working that day! Head Bartender at one of Londons highest bars, Oblix, this lady knows her drinks so make sure it's not just the view you're drinking in. With the feistiness of a Czech chick and experience at one of Prague's most famous bars, the Hemmingway, Wendy's doing her country proud.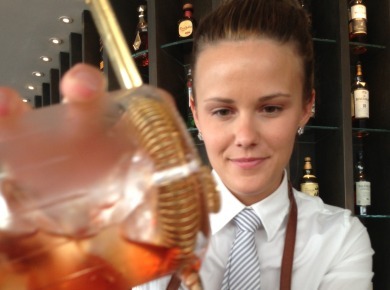 Nathan Merriman, Big Easy Covent Garden
Despite putting in stints at the crème de la crème of places like the Savoy and the Ivy, Nathan's Aussie charm remains well intact - oh and his drink making skills are pretty damn strong too! Currently to be found running the new Big Easy's Shelter bar slinging Sazerac slushies and whipping up boozy milkshakes.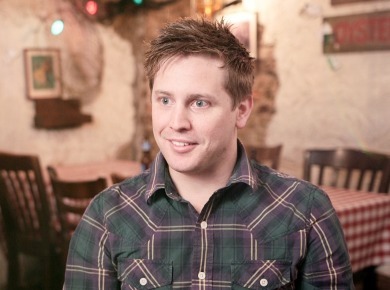 Alistair Reynolds, Hawksmoor/Foxlow
The bar at Hawksmoor Spitafields has to be one of the most beautiful in London and Alistair heads up all the drinks here. Kudos. Hailing from Nottingham he's been around town in everywhere fromPollen Street Social to Hawksmoor Guildhall. Alistair's such a legend that he's also the guy behind many of the drinks at Hawksmoors newer neighbourhood hangout, Foxlow.