As drinkers get ready to celebrate World Gin Day on the 14th of June, BarChick has picked 10 epic gin cocktails that you HAVE to try and also given you a heads up on where you can get a taste of them if you're in London.
From the vintage classics to the quirky, there's something to make any gin lover happy!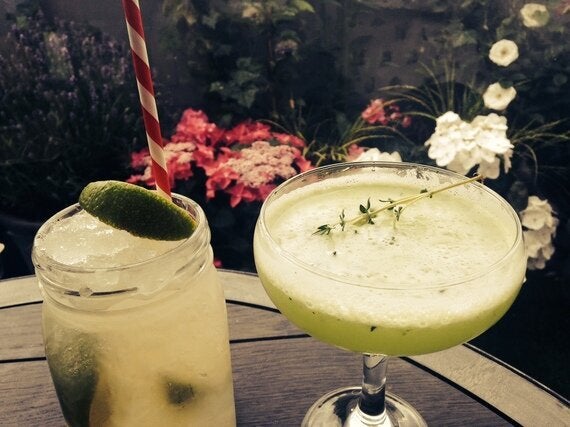 Where to get it: On the Roof, Selfridges
The Secret Garden is one of the most refreshing and delicious drinks we've tasted recently; served in a coupe glass, the combination of Beefeater 24 Gin, Midori and cucumber makes for a pretty pale green coloured drink with a frothy egg white top and a sprig of thyme garnish. It's practically summer in a glass.
Where to get it: American Bar at The Savoy
This is a world famous classic! The White Lady is a chilled mix of gin, Cointreau and fresh citrus.
This Prohibition gin cocktail was invented in The American Bar at The Savoy by legendary bartender Harry Craddock in the 1930s. A visit to this bar to try this exact drink is on the bucket lists of many an international cocktail lover, and for good reason.
Where to get it: Bedford and Strand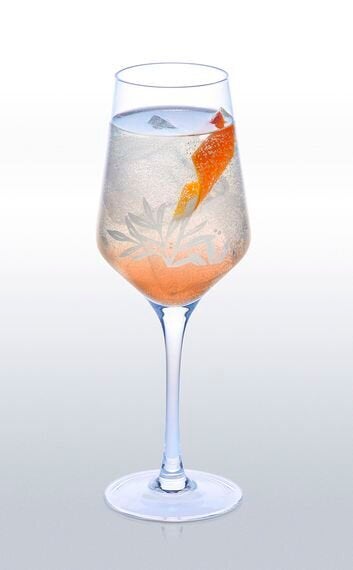 A Sexy take on the classic Gin and Tonic, this one is built around one of the most important elements in the Mediterranean basin, the orange. Using Spanish Gin Mare, good quality tonic water, bitter orange marmalade, orange bitters, lots of ice and garnished with a twist of fresh orange, you're unlikely to drink a watery pub G&T ever again!
200ml Premium Tonic Water (we like 1724 Tonic)
1 spoon of bitter orange marmalade
Stir the orange marmalade, bitters and Gin Mare with a bar spoon, add ice and tonic water and garnish with the twist of orange.
Where to get it: Blackfoot
An underused classic in our opinion, the Salty Dog is a simple yet perfect combination of gin and grapefruit juice, served over ice in a tall glass with a salted rim. It's super easy to make at home but BarChick enjoy sipping it alongside brunch at Exmouth Market's piggy restaurant Blackfoot.
HONEY AND MUSTARD PICNIC FIX
Where to get it: The Parlour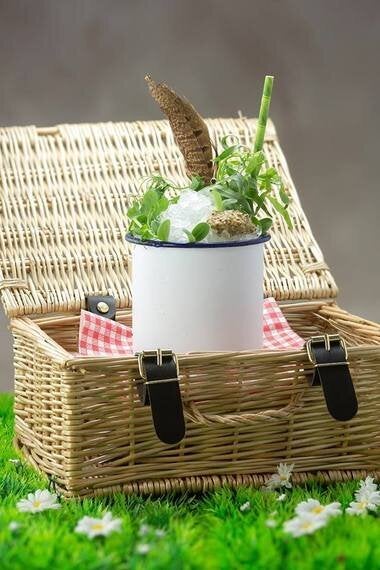 It's a daring mix of Gin Mare, fresh apple, honey, tarragon, pea shoots and.... whole grain mustard, but don't knock it 'til you've tried it - it's genius! Even on the coldest and wettest of London days The Parlour feels like a kitsch garden party, so their quirky Honey & Mustard Picnic Fix cocktail fits right it.
Where to get it: Fever Tree's Ultimate Gin and Tonic Bar, 16 Hoxton Square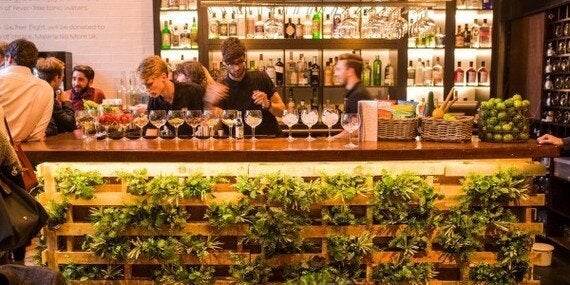 G&Ts were made for summer! Make them at home with lots of ice, a slosh of a good gin topped with ice cold tonic and garnished with anything from lemon to rosemary depending on the botanicals. If you fancy trying the best in the city you'd better get in fast to try the epic G&Ts being served at this six week summer pop-up in Hoxton Square. Fever Tree are basically the kings of tonic, and were key players in the movement to create a better quality G&T across the globe. They've gathered some of the best bar talent in London, along with over 160 gins to mix with their range of tonics, all served in the Spanish style 'coppa' glass to ensure maximum ice chill and refreshing flavour.
Where to get it: The Palomar
This is a new one and oh boy is it epic! The Saffron Gimlet is a must try, the secret is the homemade Moroccan saffron cordial, which takes the classic citrusy Gimlet made using gin, lime and syrup to a whole other level. Get a taste of this twist at Soho's brand new modern Jerusalem litchen.
Where to get it: Duke's Hotel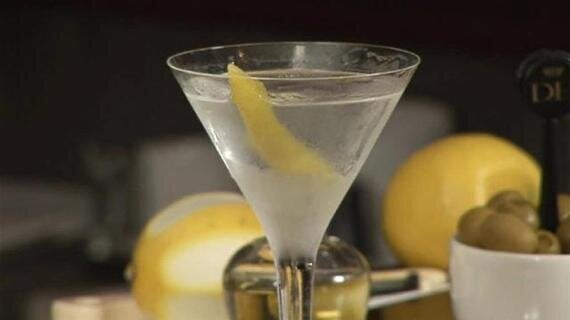 Dukes' Martinis are served chilled straight from the freezer, no ice needed. Rumour has it that Ian Fleming came up with James Bond's 'shaken, not stirred' line at Duke's Hotel, say no more. Plus bar manager Alessandro Palazzi gets extra points for his charm, and for being one of the first to use Highgate's now cult-status earning Sacred Gin in his.
Where to get it: The Rivoli Bar at The Ritz
This ode to the Iron Lady is an inventive combination of Langley's London Dry Gin, homemade quinine bark cordial, lime oils and Champagne - it's like a glammed-up G&T! Since The Ritz relaxed their dress code the iconic Rivoli Bar has become a favourite date spot.
Where to get it: Portobello Star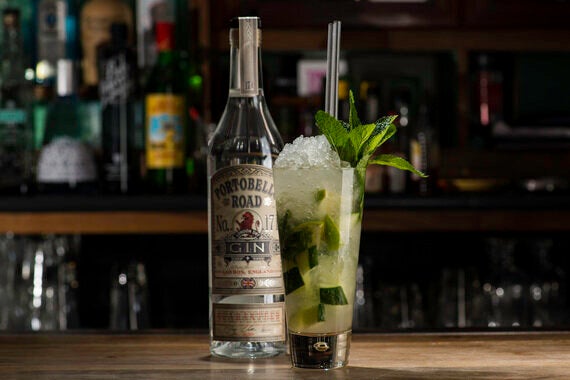 An old English take on everyone's favourite summer cocktail comes from one of London's funnest boozers, Notting Hill's Portobello Star. House made Portobello Road Gin in place of the usual rum, and the refreshing addition of cucumber; head to Notting Hill for a taste or make one at home:
50mls Portobello Road Gin
20mls freshly squeezed lime juice
1 inch of cucumber, diced.
Take a tall glass and place all the ingredients in there with just a little crushed ice, then churn the whole lot thoroughly using the round end of a long handled bar spoon. Then top with more crushed ice and garnish with a large sprig of fresh mint. Serve with a straw.