Sure, there are great times for boozing hard, but when the weekend rolls in, we say get up and get out there; this is the best city in the world after all.
BRUNCH ON
What's a weekend without brunch? Caravan gets the vote every time. Load up on coconut bread, smoked haddock and poached eggs. Sure there's no reservations but you can wait for a table in the coffee roastery out back; caffeine fix: sorted.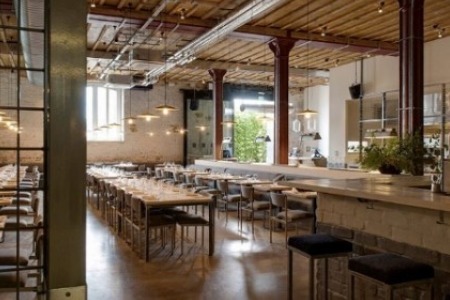 If you're more Bloody Mary than benedict on a Saturday morning then book into the bottomless brunch at South Place Hotel. £20 for 2 courses and £15 for unlimited Prosecco, Bloody Marys and Mimosas until 4pm; cheers to the weekend.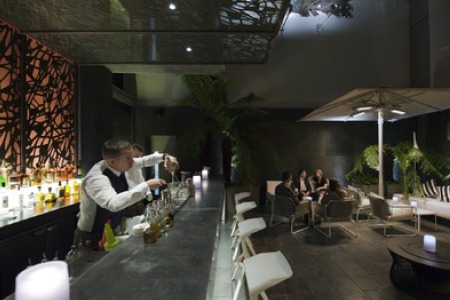 Mum's in town? Treat her right, and take her for brunch at The Wolseley - no one does Eggs Florentine and Champagne better than these guys - then whizz her round the Royal Academy next door for extra brownie points.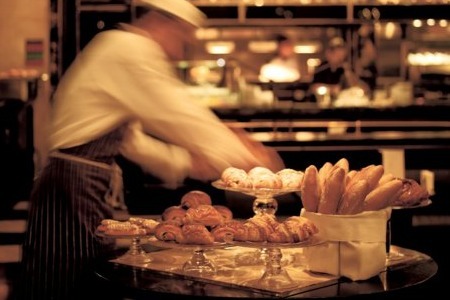 ON YOUR BIKE, LOVE
Boris may not be your dream ride, but every Londoner has to give him a go. Regent's Canal is so pretty it's the perfect hangover cure / kids day out / both. Pass London Zoo, check out birds in the aviary and the warthogs, stop off for Pimm's in Primrose Hill, and onwards to Little Venice. You won't get bored with all those pubs en route.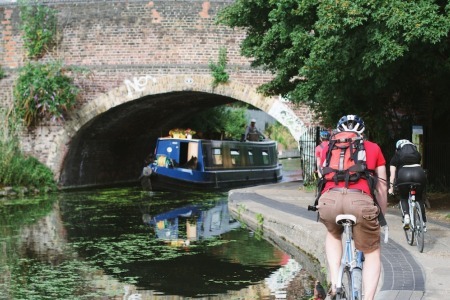 CULTURE VULTURE
Art always looks better with a glass of Champagne in hand, luckily Lates at the National Portrait Gallery has a bar and live music. Don't dig the crowds? Hit up the smaller museums - Holborn's John Soane's Museum is like the British Museum for those with a short attention span.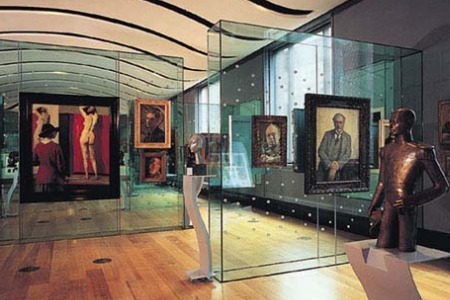 The South Bank gets busy, but it's your one-stop shop for British culture, right on the river. You've got the National Theatre (£12 Travelex tickets for many shows); art at the Hayward Gallery/Tate Modern; the Royal Festival Hall for music; and the BFI for film. There's a food market round the back for nibbling, and to end the day, hit up Ryan Cheti's hot new cocktail bar, Dandelyan, at The Mondrian Hotel. Tick, tick, boom.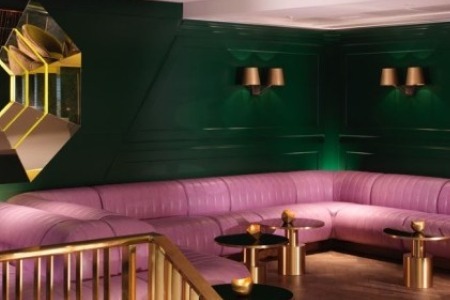 HOT DATE
Got a hot date? London's your oyster. Whether you're wine-ing in Hoxton or dine-ing in Soho, we've got your back.
If you're taking your guy out, hit up MEATliquor for some sexy mood lighting and a side of chilli fries, or The Whip at The Running Horse for ladies dating more of a country boy. Gents, impress your chick at Dukes Bar for a discreet and charming date armed with a Martini, or London Cocktail Club for some rum-induced party times.
BOOZE ON A BOAT
Take your weekend to the water and book onto a Vestal Voyage with a group of mates; it's one big canal party. With Captain Willy on board mixing up some cocktails, kick back on the boat for a few hours and do sightseeing in style.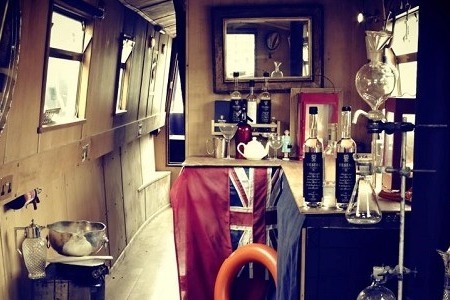 NATURE FIX
We've got two words for you: Kew Gardens. Book into The Orangery for lunch, climb The Pagoda, get sky high on the tree top walk, visit The Palm House and Rose Garden, or just enjoy a glass of rosé on the lawn.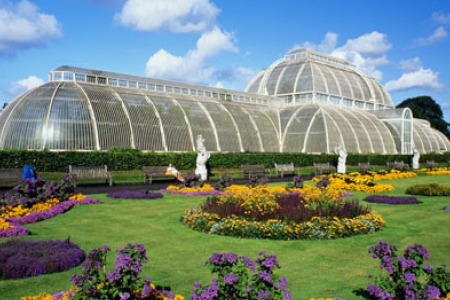 Richmond Park is the biggest of London's eight Royal Parks and is a must on the weekend. Particularly if you want to get up close and personal with herds of deer (or herds of men in lycra). It's a beautiful park to walk and explore in, and The Plough is just a stone's throw away for a beef & Guinness pie when you need a pick me up.
Got a dog that needs walking (or a love of dogging?) head to Hampstead Heath. This spot is as close to the countryside as London gets, and if you climb up Parliament Hill you'll get a killer view of the whole city. Man up and take your swim kit for a swim in the ponds, or if you're after a history hit then check out Kenwood House. When you're done, h​it The Spaniard's Inn after for a full blown roast, they've even got a hot dog wash and treats for your pooch.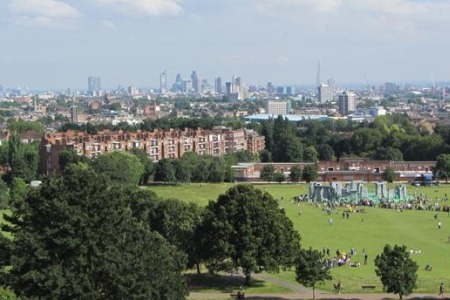 HIGH TEA
Literally. Selfridges on the Roof with Q has a sparkling afternoon tea, perfect to recover from walking through five floors of everything you could ever want and can't afford.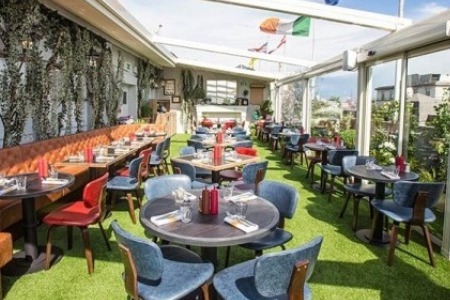 THE FOODIE FIX
Our favourite is Maltby Street Market - the smaller, less touristy alternative to Borough Market. Start with a Summer Mary at Little Bird Gin's bar; eat a gourmet Scotch egg; move onto Champagne and Rockefeller oysters; and then hit Tozino for tapas.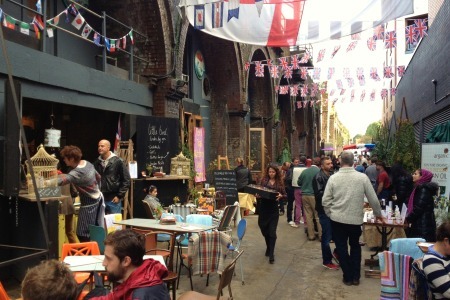 BOOZE IN THE BACK ROW
Keeping it chilled at the cinema? We love nothing more than getting a film fix alongside some back row boozing at London's best cinemas. The Electric, complete with beds, cocktails and edible screening nights is our uncrowned king of cinemas but if you're looking for a more sophisticated affair, One Aldwych will let you and 30 friends hire their cinema out for movies and champagne cocktails.
Not in London? No biggie. The Grosvenor is Glasgow's only cinema with a booze license and Manchester's Cornerhouse is armed with a proper wine bar, craft beers on tap and an epic cocktail list.
EAST IS BEAST
Haven't been exploring properly? Keep up the cool and hit these bars: White Lyan for experimental drinking; Satan's Whiskers for hip hop, cocktails and naughty taxidermy; and Mission for Californian wine and Italian style dishes under the railway arches.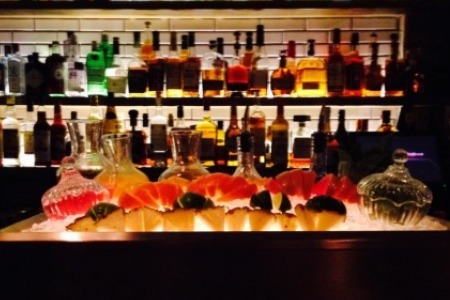 SOHO SAFARI
Fancy something a bit more central? Kick things off at the legendary Toucan with a pint of Guinness; swing by Barrafina for some mouth-watering tapas; blag your way into the members bar upstairs at QV for a couple of their mega cocktails; next up hit Mark's Bar at Hix for a deadly Hix Fix; and then (carefully, mind those stairs now) ease yourself into El Camion's legendary basement, The Baja Room for some Margarita-fuelled madness. Swing by Bar Italia for a panini and a coffee to straighten you out before heading on.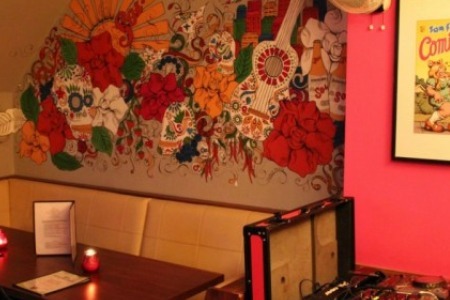 DANCE IT OUT
Broke? Hit up the Bussey Building in Peckham for a dirty rave. Big one? Crop top at the ready, Alibi is the place to dance on the speakers and dutty wine. Ballers? Drop some cash and watch some kinda kinky sh*t at The Box.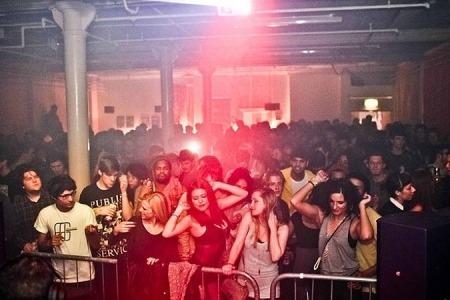 24HR PARTY PEOPLE
Don't want to go home? Whether you want foie gras and cocktails, or a fry up and bottled beer, London has a spot for you. Check our 24hr London Blog.
SHOP 'TIL YOU DROP
Dodge the snail-paced tourists and the Japanese fashion bloggers with selfie sticks - it's worth it for the vintage shopping at Brick Lane's Sunday markets. Early starter? Colombia Road Flower Market is older than your Gran, and smells better.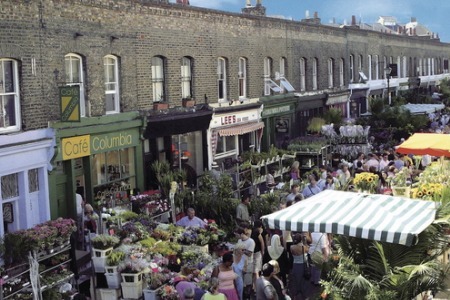 SUNDAY RECOVERY ROAST
It's the ultimate Sunday roast. We're talking the best beef in London and bone marrow gravy. Hawksmoor roast for £20 - need we say more? Been there done that? Here's London's best.