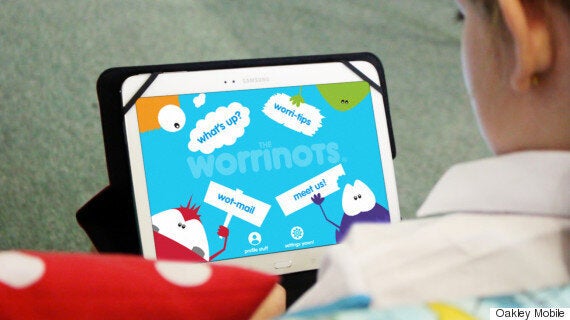 As it currently stands, there is a skills gap from leaving the education system and being able to function in the workplace. Could a contributory factor to this be due to the lack of interaction and education on how to responsibly use technology?
The use of technology in schools is not a new idea. IT education is deemed so important to our children's futures that it has been outlined in the National Curriculum as a required subject from as early as KS1. Along with its 'everyone can code' program, Apple will also be distributing over $100 million worth of iPads in schools. If this isn't a sign of the future then what is?
In order to support their education, we need to let children flourish in a technology-rich environment, directing them towards good quality information and allowing them to take ownership of learning from a young age. In the same way that Cadbury's employees can eat as much chocolate as they like, could encouraging devices to become normal practice in the classroom take away the deviant behaviour that encourages the secretive inappropriate use.
Our Education and Business Manager here at Worrinots, Tracy Gladman states 'as a former lecturer, I am a strong advocate for technology having a place in the classroom. By that I mean all forms of technology, including smartphones, which I know some educators might view as somewhat controversial' At Worrinots we are believers that the educators role is to evolve techniques and tools such as incorporating the use of technology and mobile devices in the classroom into learning.
Preparing children for their futures
Teaching young people how to use IT in a way that will not only aid the learning process is the first step, but how about teaching them how to use devices safely and manage their own wellbeing. The fact is today's young people are our future experts, we need technology in order to thrive in a modern world, let's not inflict a draconian education system upon them which supresses its use, this could be more damaging in the long term.
As well as aiding the education process, we would like to see schools setting aside time for the use of technology to support students' mental wellbeing. If taught well, children can also use technology to self-manage their concerns safely, without the distraction of potentially harmful external content. By encouraging children to manage their well-being from a young age; through the use of IT, managing their worries and speaking out about them will become a normal part of daily life. When these barriers are removed you also remove stigma.
My colleagues' experience in the classroom, working with children across a number of ages and socio-economic backgrounds, is that children don't always have the confidence to speak out about worries and concerns. Now more than ever, it is important that students are able to find tips and tactics to help manage their anxiety, rather than letting it build to a breaking point, and many are seeking this help online, via a variety of devices. This was our thinking behind the development of The Worrinots app, which builds upon this notion and encourages children to utilise devices they already feel comfortable with when looking for ways to address their problems and worries.
If executed correctly, the use of devices in classrooms is actually a really exciting prospect and can be a turning point for education and mental health care. At The Worrinots, we believe that careful consideration is the key to achieving this and we will continue to campaign enthusiastically for the implementation of technology.
As it says on Apple's 'Everyone Can Code' webpage, "learning to code teaches you how to solve problems" - well perhaps code inside apps like the Worrinots can help children cope and solve deep-rooted problems too.
Related