It occurred to me, whilst having a conversation about plus size brands with my friend Rivkie Baum, Editor of plus size glossy SLiNK Magazine, that the plus size gal needs to be very shrewd indeed if she is to bag that perfect outfit, and spend her round pound wisely.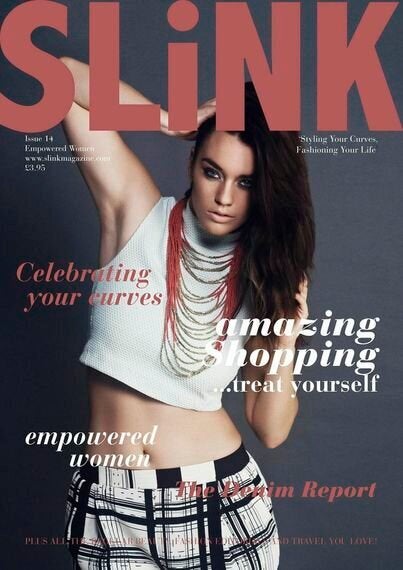 There has been much talk in the past month about the plus size woman, how and where she should be spending her hard earned cash and which brands deserve it. Plus size blogger Chastity Garner of Garner style, this month called to arms fellow chubs to boycott American store Target on account of them revealing yet another designer collaboration with no plus sizes in sight. For long enough we have handed over money to brands that quite frankly couldn't care less about our needs or fashion desires. At best, we now have access to some bright, bold, fun and affordable fashion. At worse we are still met with a sea of hanky hem tops and butterfly prints.
But why? Are we our own worst enemy? Are the brands listening to us? Do they even care? Well, the answer is somewhat complex and a little bit of all of the above and more.
Let's address the brands first. There's no denying the plus size body is a very different beast to the slim body. Fat presents itself in many different ways, some women carry it on their hips, some in the tummy. Some girls are all boob. So fit can be a huge issue and one that as a plus size fashion blogger myself am told about time and time again by my readers. With so few plus size brands (in comparison to our slimmer sisters) they can often find themselves trying to be everything to everyone. When designing or buying in collections they have to try and appeal to a huge spectrum of shapes, sizes and ages, which means they don't always get it right. Until there is the chubby equivalent of Topshop, Zara, Primark, Gap and the like, brands will always have to lump a whole lot of styles into one store or website.
Are brands listening to plus size women? Well, yes and no (see, I told you this was complex). By labelling every woman above a size 16 "plus size" you start lose individual voices. Straight size stores (the name for non-plus size in the industry) have their set demographic. On the whole, the Topshop customer is very different to say, the Phase Eight shopper. So when researching, marketing and trend predicting they have a very specific customer in mind. Plus brands don't have that. Some plus size women are vibrant and fashion forward and want to see bold prints, sexy cuts. Some are more understated, they want chic tailoring and muted colours, I could go on and on. The point is, asking what the plus size woman wants is about as effective as asking what shoe size the nation is. The answer is endless and ultimately different from person to person.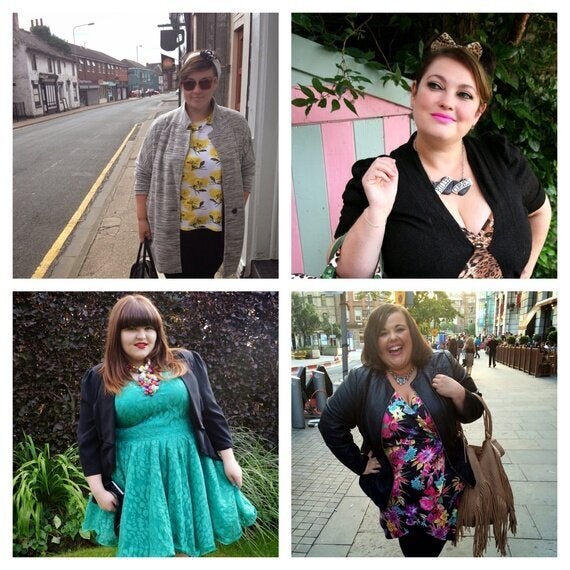 Are brands doing enough to publicise their plus size ranges? No. I can honestly say as a someone who has been shopping plus size for the last 20 years, it would appear that brands do very little to promote themselves. The worst culprits being those who are a predominantly straight size brand, with a plus size section. In physical stores, they shove the plus size range at the back of the store, residing next to the maternity section (yes, didn't you know fat and pregnant are the same thing?) and there, in a dark corner, you might find three sad rails of sad looking polyester. No signage, no mannequins, no effort made. H&M being a prime example. I vividly remember their plus size range launching in 1996. I was sixteen years old and already a size 18. Back then my shopping options were severely limited. It was Evans or nothing. Simple. When the BiB (as it was called. It's now simply H&M+) range launched I begged my mum to take me to London so I could try it on. But to this day I still have people telling me they didn't know H&M had a plus size range. Thank goodness for stores like Simply Be and Yours who are making a concerted effort to improve the larger ladies shopping experience.
Despite their best efforts, you do indeed have to be a shrewd shopper if you want to seek out the very best plus size clothing has to offer. Fear not, I have some top tips I hope might help.
Google is your friend - Trawl the internet, spend time looking on websites, look at brands you wouldn't have thought of (Gap now stocks up to a UK24, as does the regular range of H&M. Supermarkets like Asda, Tesco and Sainsbury's also go up to a 22/24 and some have dedicated plus size ranges up to a 28). Change up your search terms. If you're looking for something a bit more special, be specific, use terms such as "plus size designer clothing" or "plus size occasion wear"
Use the search function - If you have a specific item or occasion in mind, don't spend hours aimlessly searching through hundreds of dresses, ultimately ending up frustrated and angry. Narrow down your options by searching for your size, first and foremost, then look at options colours, style and length for example.
Utilise blogs - Plus size blogging is huge right now and ever growing. There's a blogger out their to suit everyone's style and taste. Lets face it, most plus size models look nothing like us mere mortals and are usually a size 14/16. If you want to see how something will look on a size 26 girl then head to the fatshion scene. I promise you will thank me.
Try things on - I have items in my wardrobe ranging from a size 14 to a size 26. Pick things up, feel the fabric, does it have stretch? What is the cut like? Is it oversized? Don't be afraid to walk into a straight sized shop and pick up a garment. You have as much right to be in there as the next girl. Your money adds to their profit margin in just the same way as a slim woman's.
Think outside the box - Don't be afraid to order clothes from different countries. The American plus size market is far wider and more varied than that of the UK. Use a dress maker, a special occasion requires a special dress, make alterations or have something made specifically for you. Accessorise; start with a basic outfit and add some show stopping extras. Never underestimate the power of an accessory.
And finally, just have fun. Don't stress so much about it, it's only fashion. If you've found a style for you that makes you feel great, and comfortable then go with it. You should dress for one person and one person alone. You.