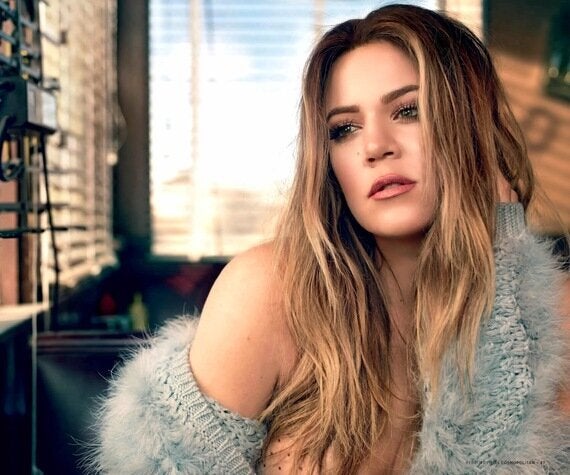 Photo - gossipmagazines.net
Khloe Kardashian has been facing a huge Twitter backlash after posting a meme which reads; 'The only KKK to ever let black men in' with a photograph of herself, her sisters Kourtney Kardashian and Kim Kardashian-West as the background. After posting the meme, which was also published to Instagram by Scott Disick, essentially Khloe's brother-in-law, the pair received accusations of racism. Are people missing the point or are people right to be outraged?
The meme has been tweeted shortly after the merry band of white-hood-wearing, uneducated gang of numpties - AKA the Ku Klux Klan, released a statement saying that anyone is welcome to join them, no matter their race or sexual orientation - isn't that a joke in itself?
The KKK isn't a lighthearted organisation, despite their official website claiming they are 'Bringing a Message of Hope and Deliverance to White Christian America! A Message of Love NOT Hate!' Okay, so only to white Americans though, right? Seems a bit strange, but anyway... The KKK were responsible for hundreds, perhaps thousands of atrocities across America, stemming back as far as the 1890s. So can murders, lynchings and brutal attacks be turned into a joke? Does it matter whether people in 2014, - including the Kardashian family - are not actually racist? Or does it matter more that racial-hatred, discrimination, fascist attacks, murders and rapes still occur all over the world?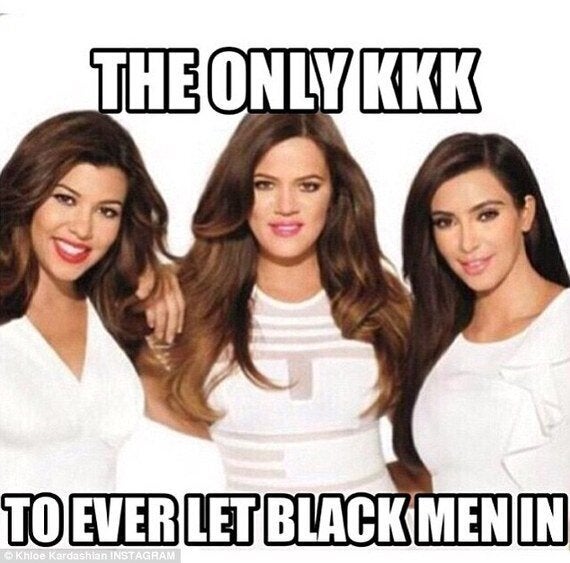 Sure, Khloe didn't mean the offence that this meme has inevitably caused, but do you think she was within her rights to post something that was intended to be lighthearted, or should she have refrained from tweeting the photo as to not cause such controversy and offence over such a sensitive issue?