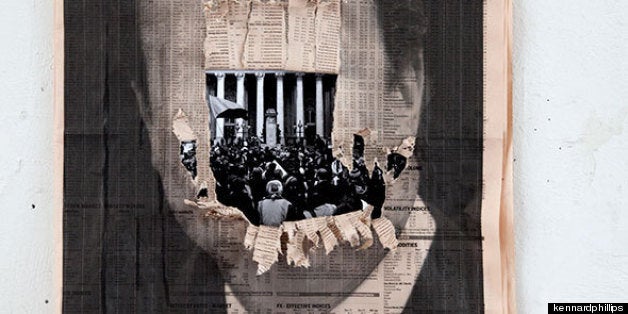 Its all hands on deck at the Hang-Up Gallery in Stoke Newington, London as we prepare for the opening of our next exhibition 'Blue Murder'. We are currently hanging a fresh body of work from political artists Peter Kennard and Cat Phillipps, kennardphillipps ready for the opening night tomorrow. If you are in the area on friday 26th and would like to come down you can RSVP . We open from 6.00pm.
Details of the exhibition which runs to the 6th June are listed below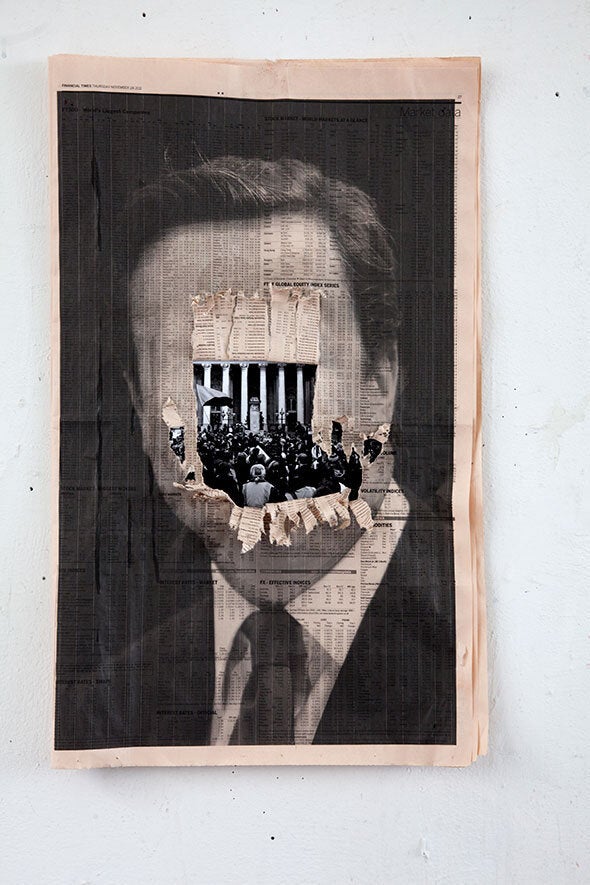 "Art workers, artists, writers and musicians have the means through their work to rip through the onslaught of lies and be a part of the movement against this marching inhumanity." kennardphillipps
Hang-Up Gallery is pleased to introduce a provocative new exhibition from artist collaborative, kennardphillipps. On display will be the latest body of work from the acclaimed duo Cat Phillipps and Peter Kennard whose compelling images have been studied for decades. Banksy was quoted saying "I take my hat off to you."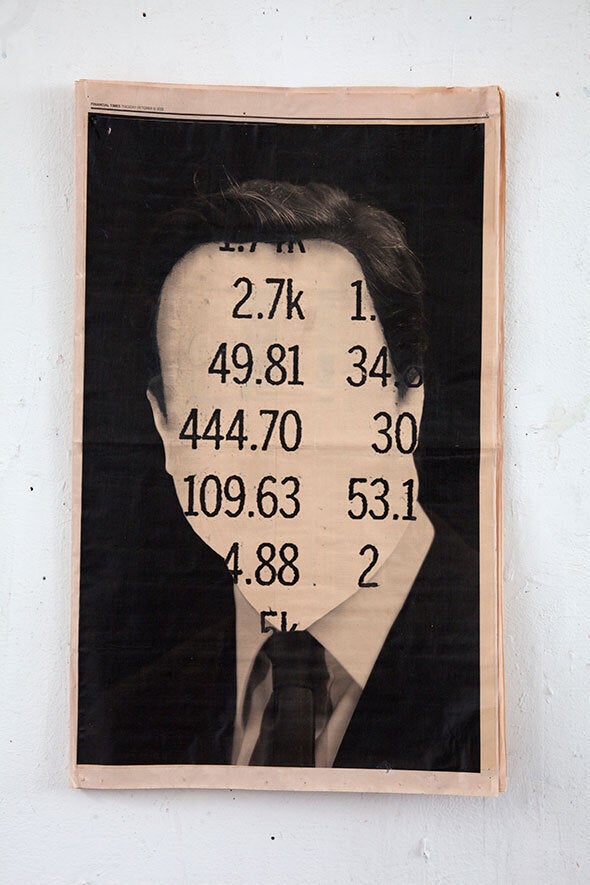 Entitled Blue Murder, the exhibition investigates social decline and conservative ideologies that exist in contemporary society. By utilizing deprived materials such as newsprint, charcoal and ink, the artists have ripped away at layers to reveal the 'destruction of the welfare state'.
"The work as you would expect from Peter and Cat is powerful, provocative and politically charged. They are both extremely passionate about their cause and have devoted their lives to campaigning through their artwork".
kennardphillipps began working together since their mutual fury at the invasion of Iraq. Since then, the two have been creating groundbreaking, iconic images and accepting commissions from all over the world be it the street, the gallery, the web, newspapers or public demonstrations.
Their works are in permanent collections such as the Tate, V&A and Imperial War Museum.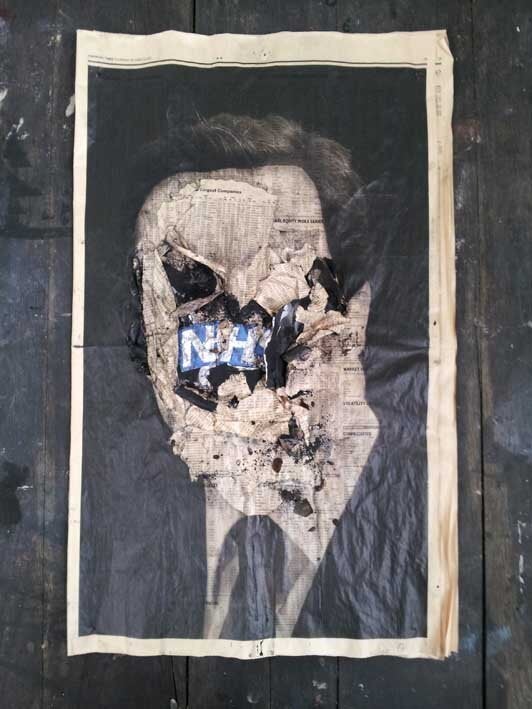 56 Stoke Newington High Street Stoke Newington