The art world scene is often very male-dominated, especially the urban arts, therefore we have decided to balance it all by reviewing the works of five female artists, who, working in diverse media and style, are massively influential and constantly push the boundaries of the art form.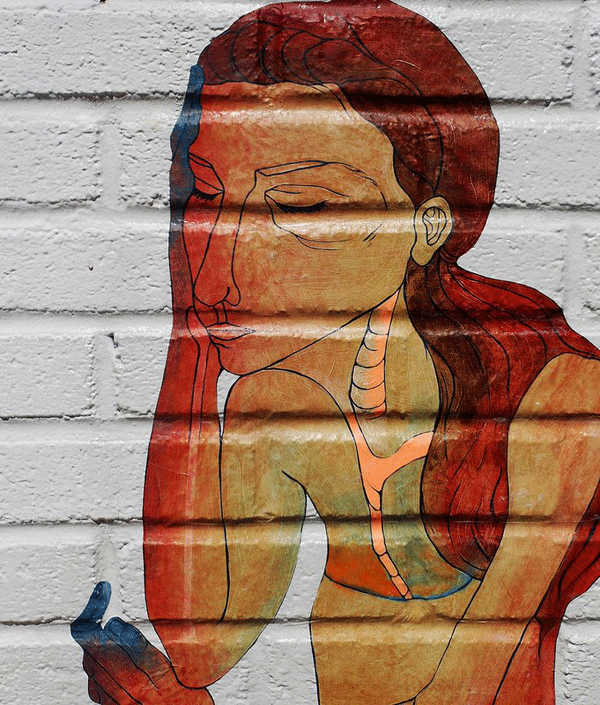 Taking inspiration from those closest to her, Brooklyn-based artist Cake combines her painterly skills and interest in the physical and metaphysical, to recreate and reveal the fragile, delicate and complex human inner world. The result does not surprise - stunning paintings and murals of women, who love, lose, search, fight, feel. What is special about Cake's work is not only the fact that she captures the human soul both on paper and concrete, but also the ability to blend painterly styles and media. Images below via Cake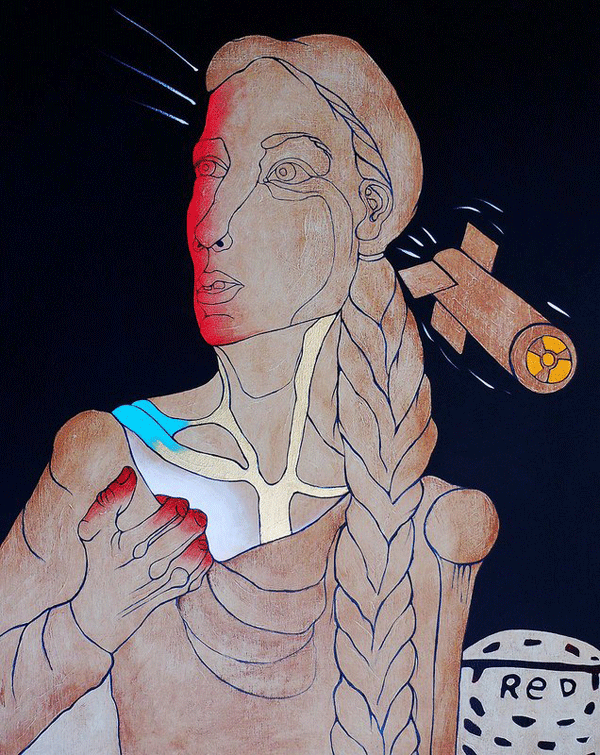 Cake at work. Image via Stan Sudol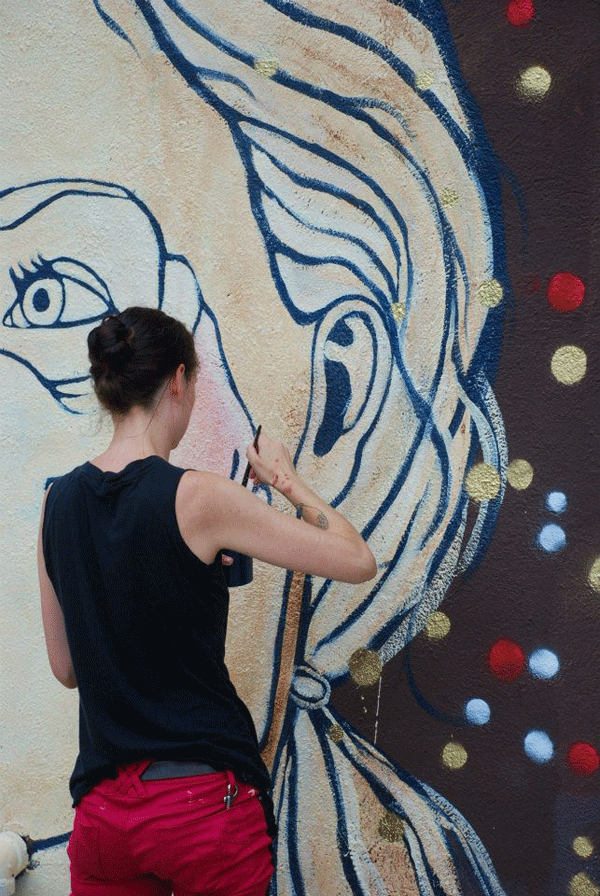 Lucy McLauchlan has always fascinated us with her distinctive style, a combination of art deco and psychedelic motifs and bold graphics. Her most recent work includes an impressive installation in the book rotunda of the largest public library in Europe, located in her home place- city of Birmingham, UK. Paiting the library is not something new- the facade of the building has been painted by Lucy three years ago, but the new interior project simply pushes the boundaries.
Lucy McLauchlan's exterior wall on the Birmingham Library, 2010. Image via Andy Mabbett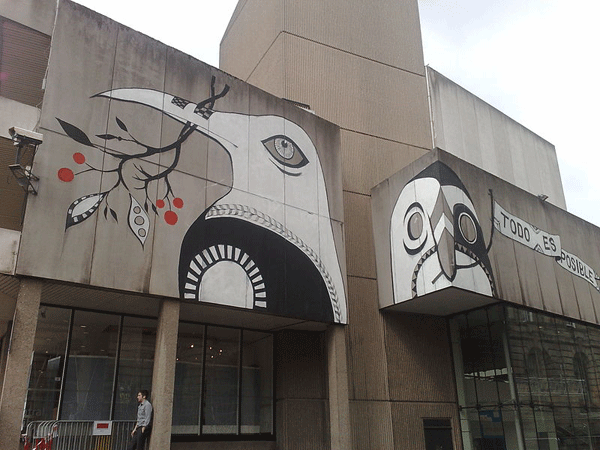 Lucy McLauchlan interior installation, Birmingham Library, 2013. All images Katja Ogrin and the artist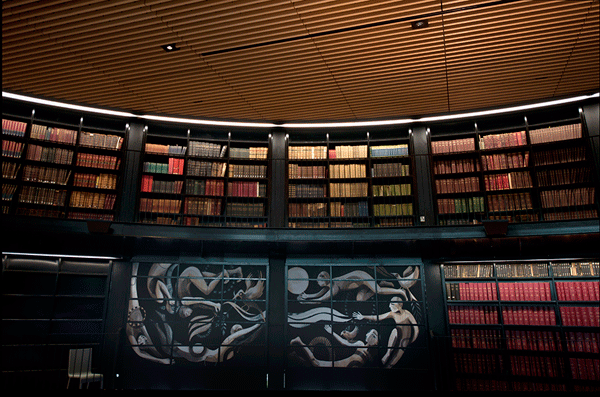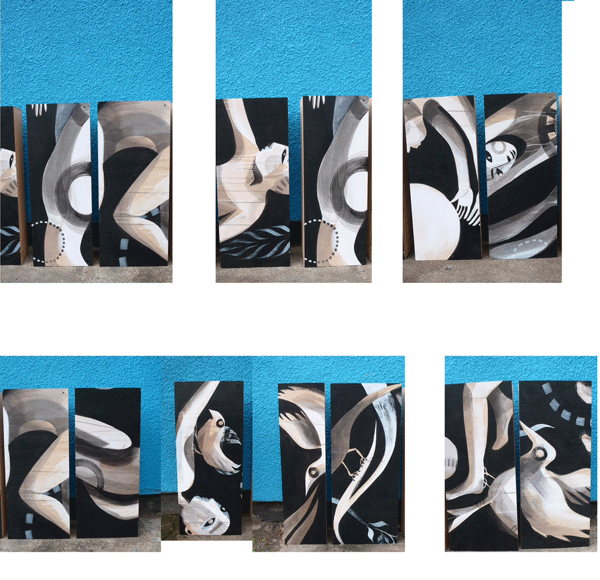 One of the most loved and renowned artists that work in the urban art scene is Brooklyn - based Swoon. An activist and humanitarian, the artist is well -known for her intricate and sensitive hand-cut wheatpastes, portraying and giving voice to the often marginalised or unheard. Swoon's work is now part of established museums' collections but she still continues to put up work on the streets.
Zahra, Detroit, 2006. Image via the artist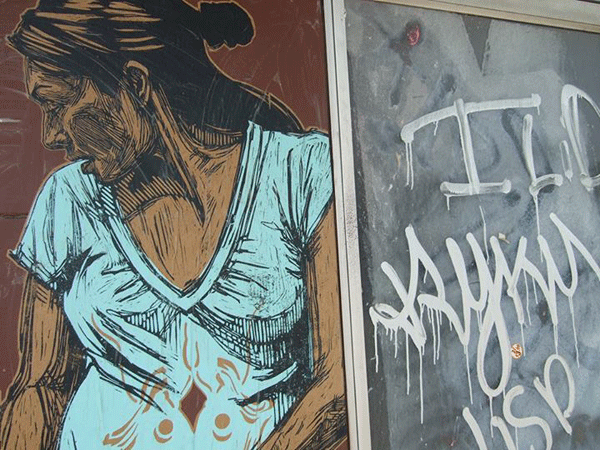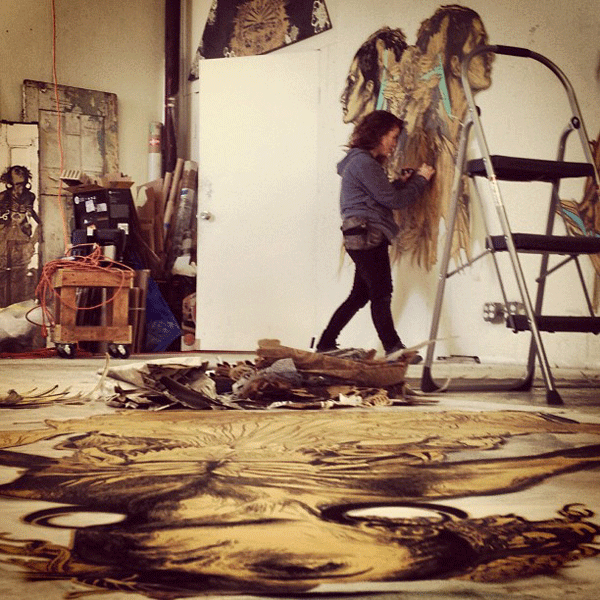 Another artist that explores the deeper sides of the human soul is Rosie Emerson. Her work is delicately balanced and skillfully reveals the duality and complexity of her subjects through the successful combination of collage technique and print-making by hand, using natural components such as ash and sawdust. The results are unique.
All images are through the artist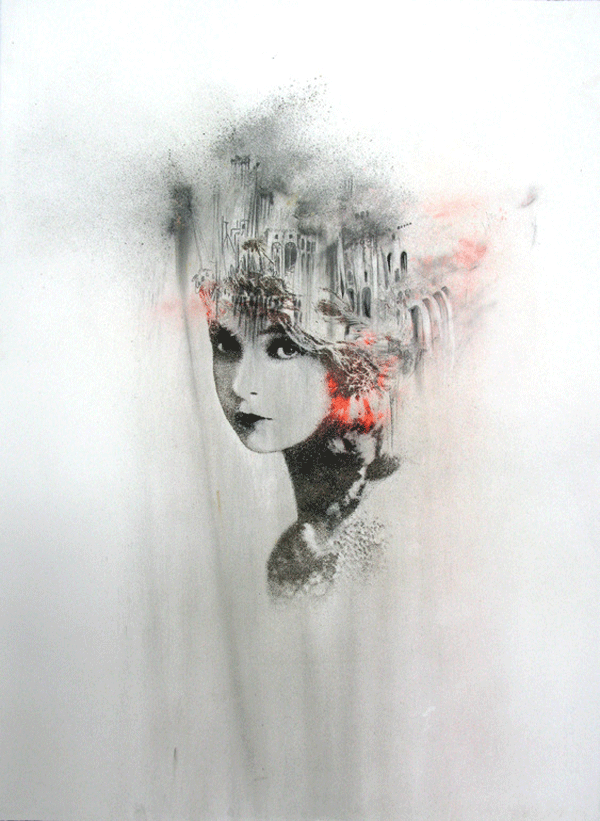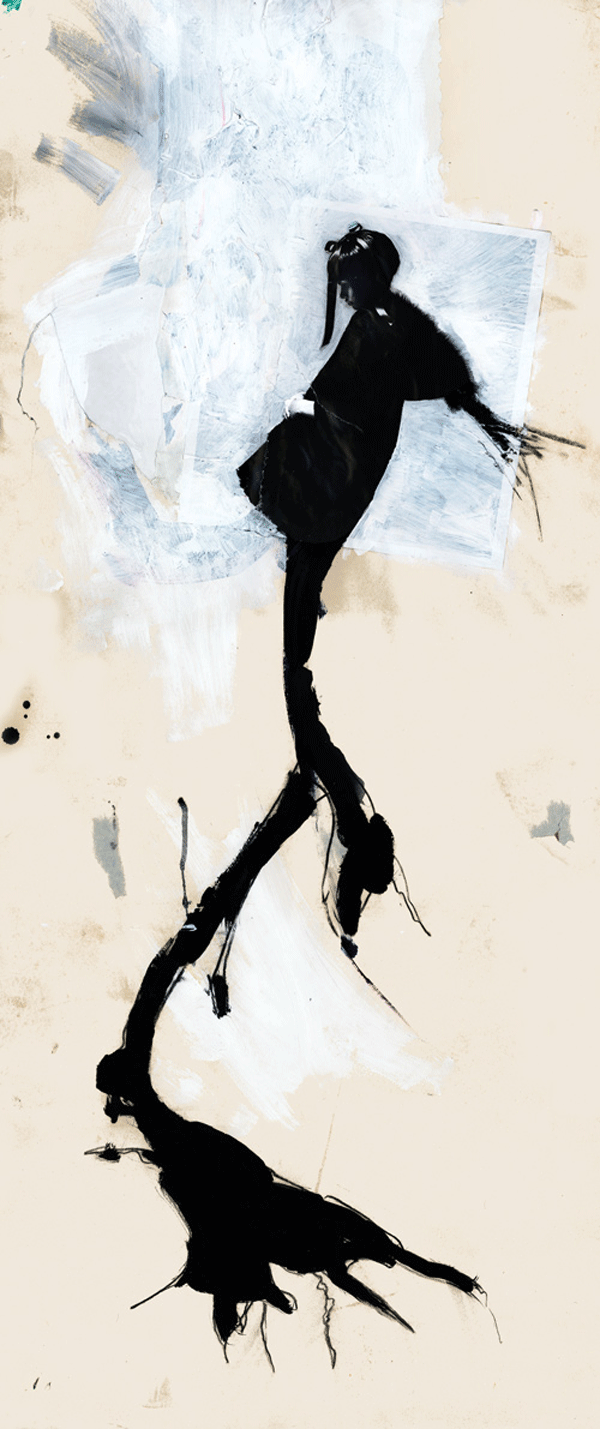 We finish our short review with multi-media artist Lauren Baker, whose fascination with life and death has been a constant drive for her to break the mold and show an alternative, more creative way of perceiving this deep philosophical notion. We love the way she plays with perceptions and pushes the psychological and artistic boundaries to a whole new level.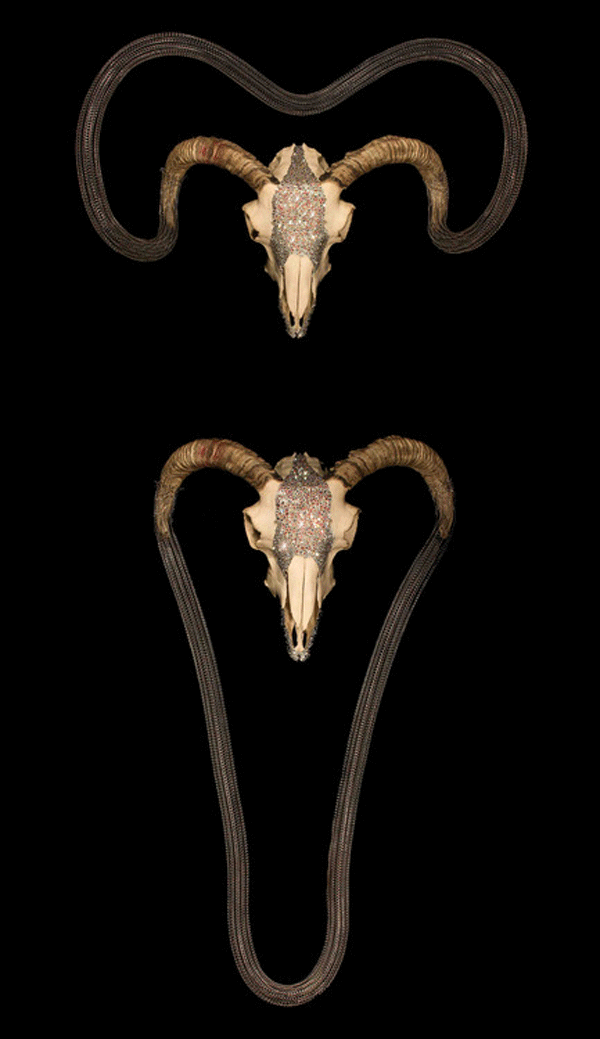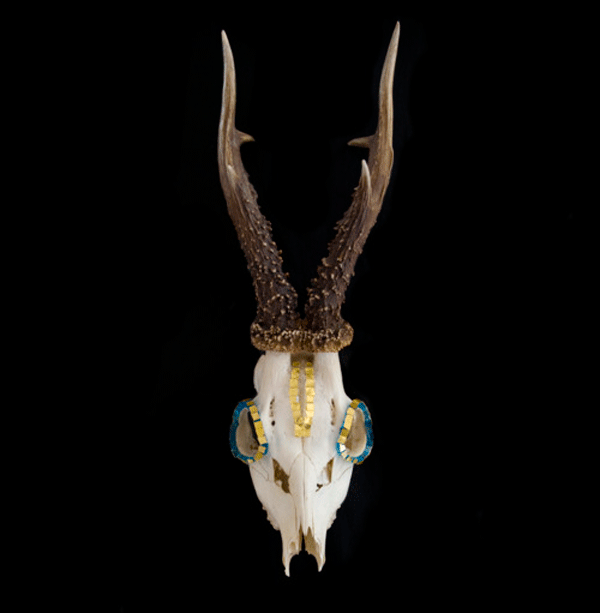 Popular in the Community