 AP
With the week now over, our street art aficionado Millie Kotseva has put together another roundup of the freshest global walls.
Our featured mural this week comes from German artist 'case', well known for his skilful photorealistic large scale overblown portrait and images. We haven't seen much of talented 'case' recently, but his new mural in Mannheim, Germany is a nice surprise, and hopefully a sign of things heating up for the artist. The piece strikes with the surrealistic colourful aesthetics of its characters, which creates a very unique fascination for the beholder. We like it a lot. Image via case.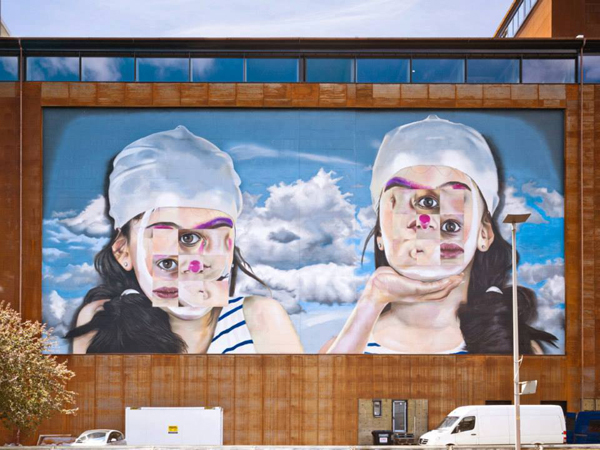 Other notable works that caught our eye and you should check below are from: Seth- Paris, France, Elbow Toe- NYC, USA, Nunca- Chichester and Dulwich, UK, Swoon- NYC, USA, Skount - Essen, Germany, El Mac x RETNA in San Diego, USA.
Parisian streets just got brighter and filled up with life and colourful portraits, all by French artist Seth.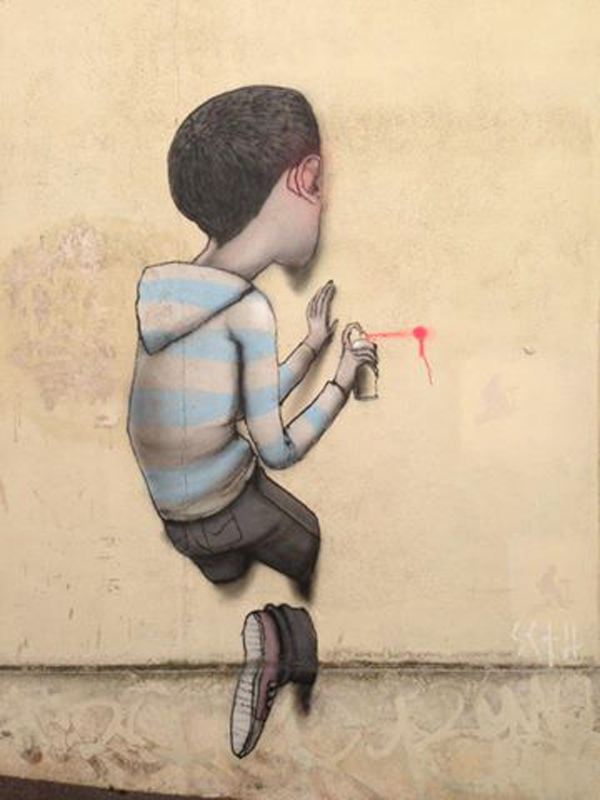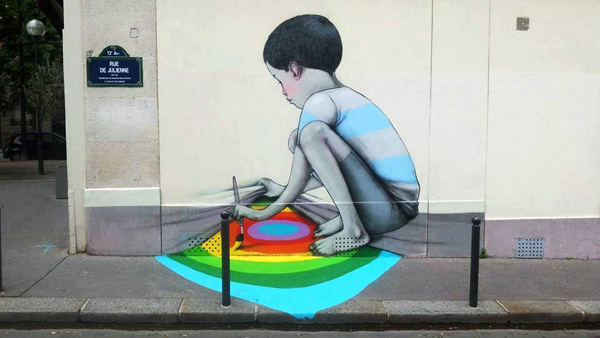 This week the streets of NYC have new addition by renowned artist Elbow-Toe , a textural intriguing piece, called 'Gemini'.
Image by Jamie Rojo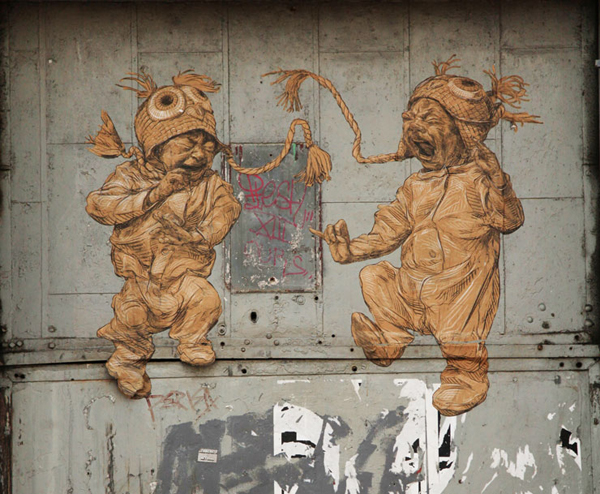 It has been a while since Brazilian artist Nunca visited UK, but the artist is back, completing two new large-scale murals, one in Chichester and one in Dulwich, part of the Chichester Art Festival and Street Art London's 'Baroque the Streets' one.
Images via Street Art London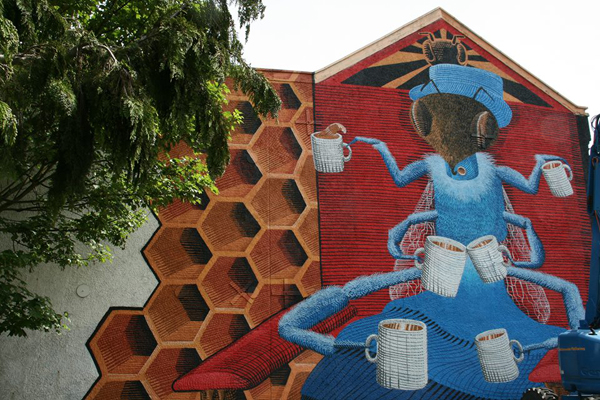 American Artist Swoon hits the streets of Brooklyn with her signature delicately printed work on paper lay. One of our favourites...
Image via Street Art NYC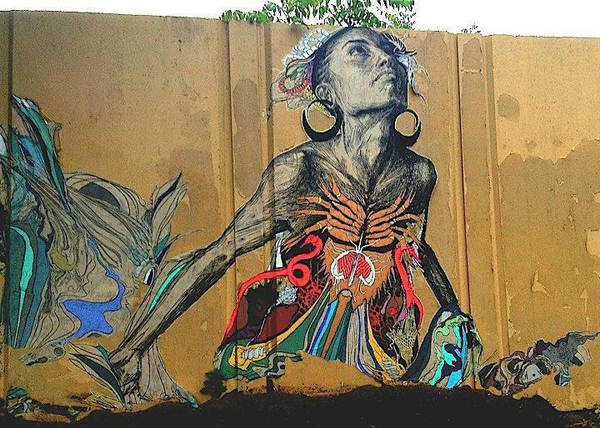 This new piece ''Automata Repairer' from Skount in Essen, Germany stands out with meticulously detailed characters, all in monochrome.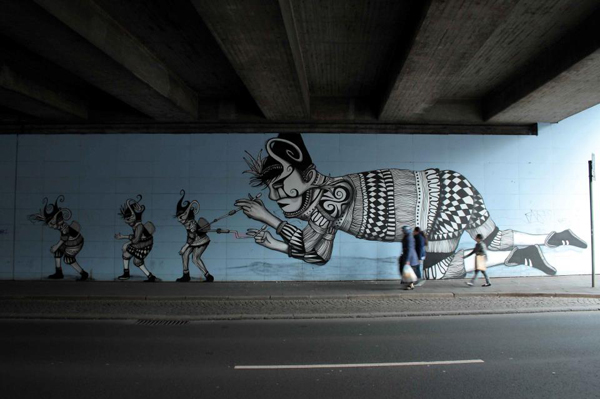 It is always interesting to see how two artists collaborate. This new wall from El Mac and RETNA in San Diego is pretty colourful and an excellent example how two completely different and quite distinctive artistic styles can be combined and blend beautifully on a large scale.