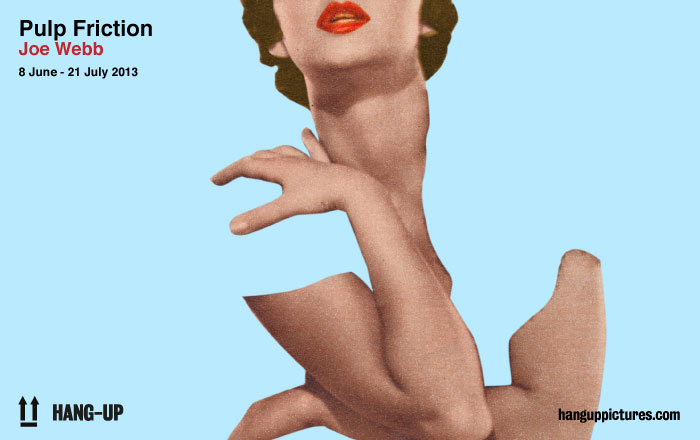 Gallery staff at Hang-Up in London are in the midst of hanging a very impressive body of work from collage artist Joe Webb. His much anticipated debut exhibition entitled 'Pulp Friction' opens on the 8th June.
Visitors to the gallery will see an array of Webb's original collages and limited edition silkscreen prints, from the early political and humorous pieces to the surreal movie collages and new minimalistic abstract work of recent months.
Heavily drawn to iconic and dreamlike ideals, the exhibition is a playful nod to the 1950s romance era, where the majority of imagery and subject matter has been sourced.
Limited edition prints and collages from the artist will be available for collectors to purchase both online and at the gallery.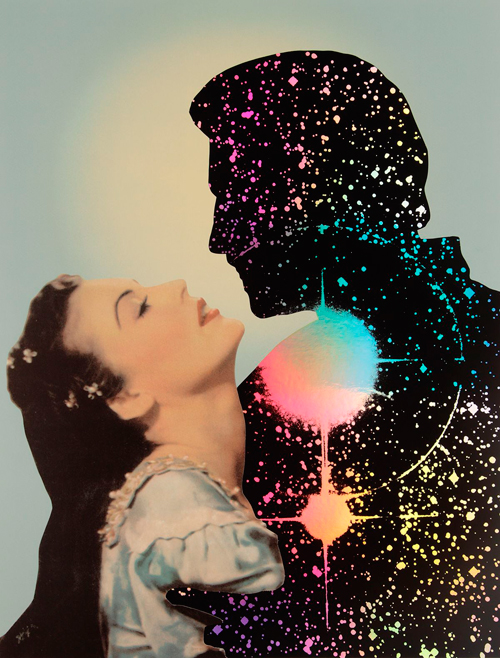 Year: 2013
Medium: Silkscreen print on paper with matt glaze, collaged elements and mirror-board.
Description: Signed and numbered limited edition
Size: 72 x 90 cms
Edition: 125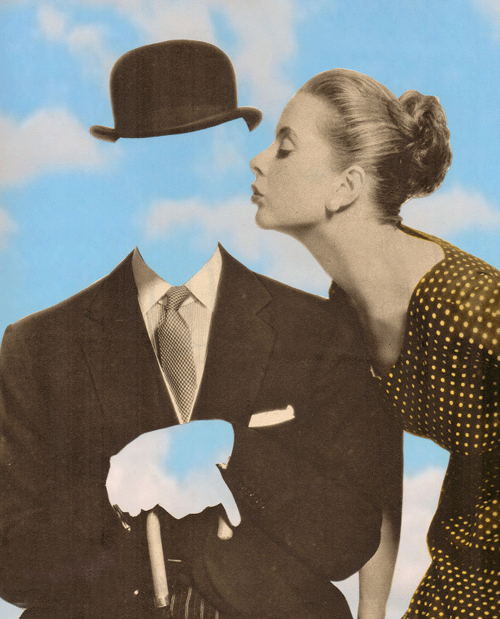 Kissing Magritte (original collage)
Year: 2012
Medium: Original Collage
Description: Signed by the artist.
Size: 24 x 26 cm
Framed: 43 x 46 cm
There will be an artist reception and private view on the 7th June from 6pm at the gallery.
RSVP is essential info@hanguppictures.com
56 Stoke Newington High Street
London
N16 7PB
Opening Hours
Mon - Tues by Appointment
Wed - Sun 12pm-6pm