After completing an impressive piece in Denmark, with the cheeky name '' Blondes Have More Fun'', Australian artist REKA One paid London another short visit and our ''On The Streets'' this week feature his return. The new work, called ''Fallen Angel'' strikes with its subtleness and meticulous details; the dynamics and plasticity of the surreal characters and the fine blending of the colour palette. The piece simply stands out.
Other worthy walls come from: Interesni Kazki in Lisbon, Portugal, HUSH in LA, USA, DALeast in Gaeta, Italy, Pablo Delgado and Phlegm in London, JR in Marseille, France.
REKA One's ''Fallen Angel'' in Shoreditch, East London. Image via REKA One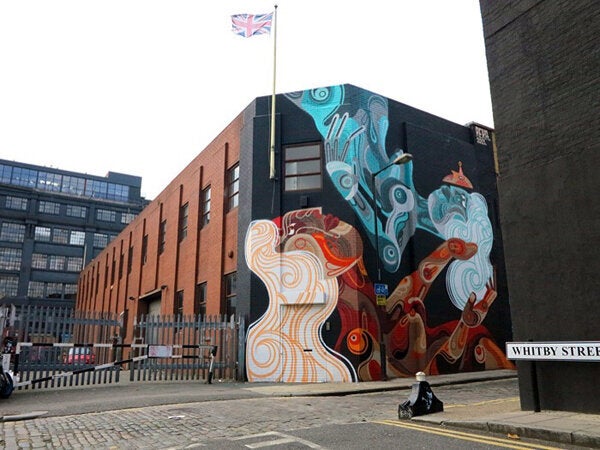 This new mural by Ukrainian artist Interesni Kazki in Lisbon, quite bright and vivid, reminds us that the summer is nearly here. Image via Interesni Kazki.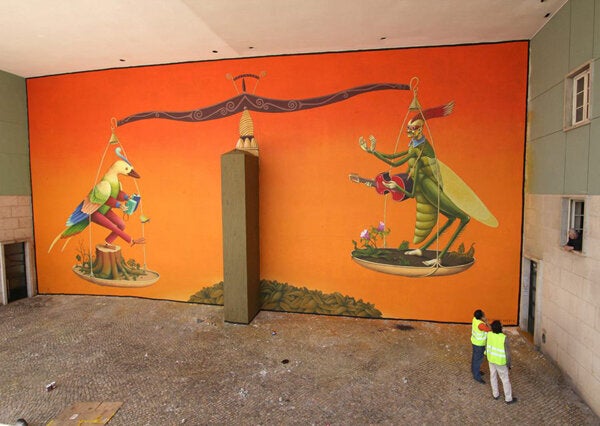 Hush continues to wow with his signature murals; here is another fresh wall in LA, USA. Image via Ross Morrison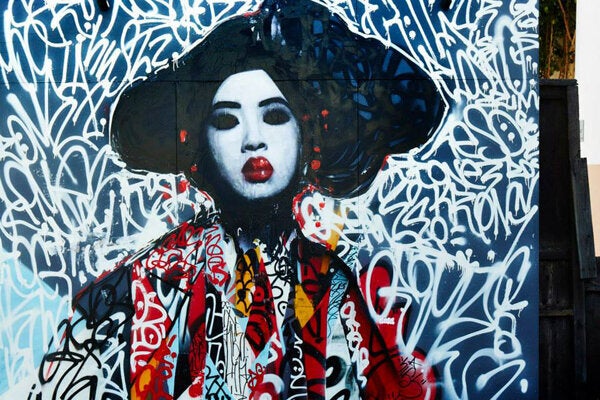 DALeast has been working non-stop over the past few weeks and this last mural from Gaeta, Italy, is simply beautiful and strikes with its delicacy and craftsmanship.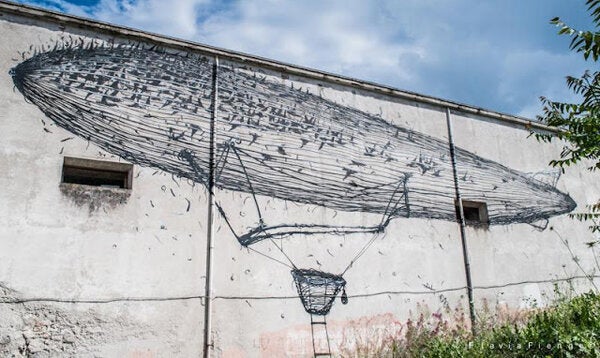 We cannot get enough of Pablo Delgado's little Big world. This piece is part of the ''Baroque the Streets Festival'' in Dulwich.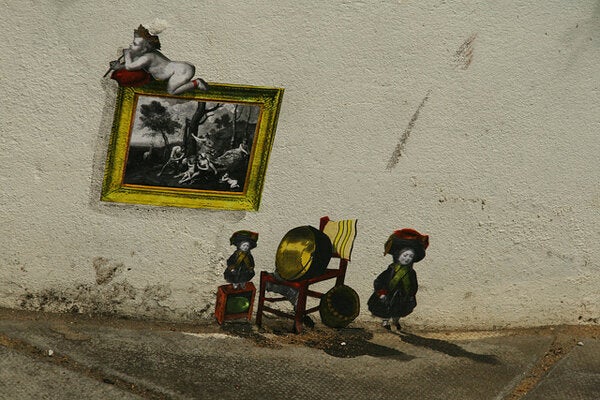 Phlegm completes another big wall, next to ROA's recently done mural, as part of the Southbank Centre's Festival of the Neighbourhood.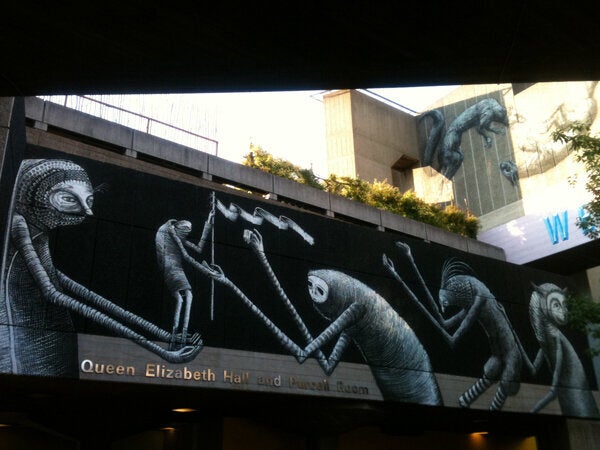 Lastly, here is what caught our eye from Marseille, as part of JR's ''Unframed'' project (covered here). Image via JR.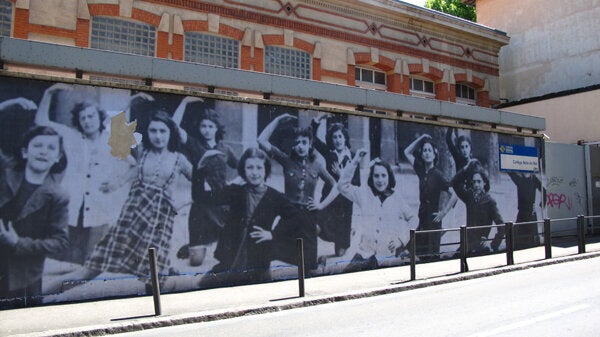 Thank you to Millie Kotseva for compiling this weeks 'On The Streets'