This week's collection for our art on the streets feature compiled by Millie Kotseva is headlined by a new signature mural by REKA One in Montreal, Canada.
The piece, part of the MURAL Festival, is a visual continuation of the London mural, completed by the artist earlier on this month, and features a pair of masks and arms, depicted in contrast colours. The 8-storey wall strikes with its colour dynamics and simple, but bold lines and is absolutely stunning...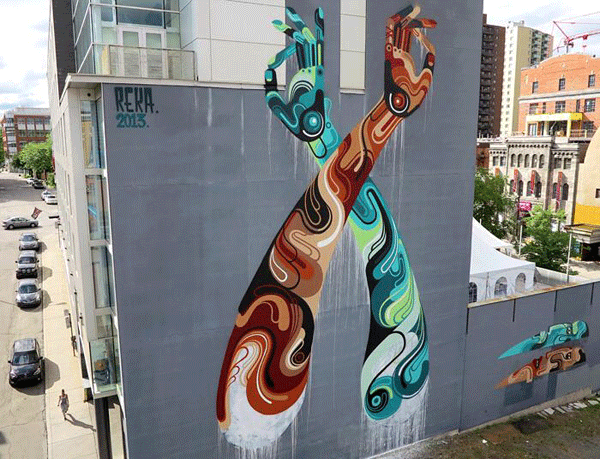 It looks like the animal kingdom is continuously celebrated worldwide.
Spanish artist ARYZ, well-known for his colourful large scale murals on the facades of derelict buildings, completes a building size piece of a peacock in intricate details and impressive colour ways. The wall truly stands out...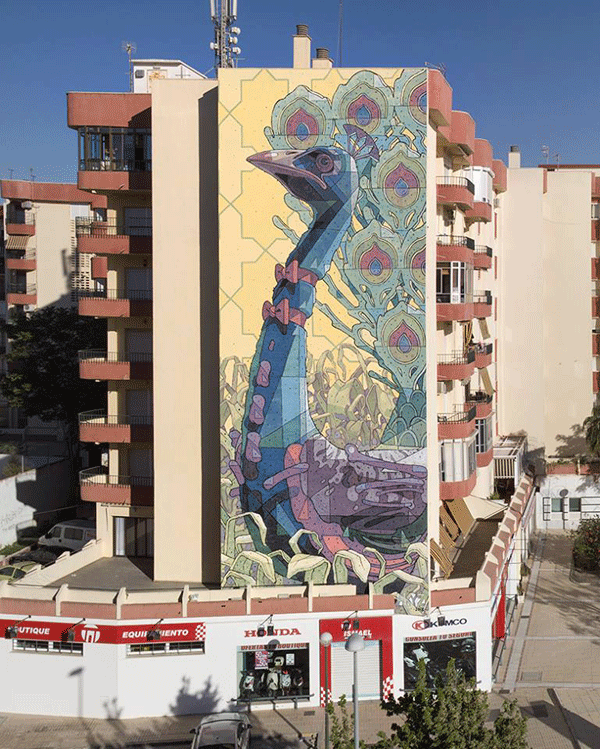 Italian artists Ericailcane, Tellas, Crisa and Ciredz team up in Sardinia to deliver a series of murals featuring signature stylized storybook depictions of animals in humanlike situations. This particular one is one of our favourites.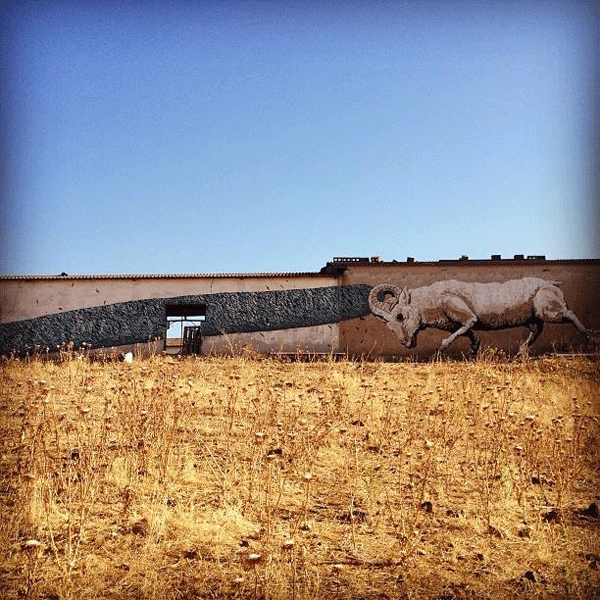 Here is gobe-trotting Belgian artist ROA's fascinating wall contribution, part of the MURAL Festival in Montreal, Canada, featuring a fearsome-looking bison and bear in rest; all in delicate monochrome shades.
Image © Daniel Esteban Rojas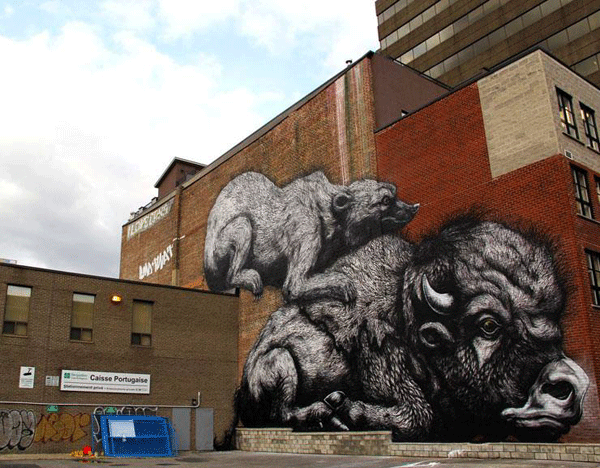 American artist Shai Dahan, mostly recognised for his technique of painting the Scandinavian traditional wild horses paid London a visit, and this is the result.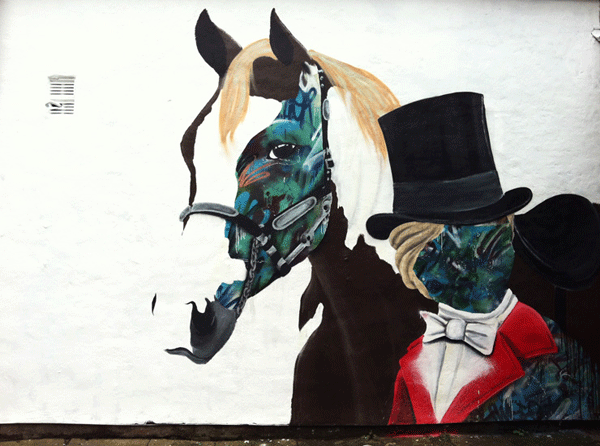 Painters' duo Dabs Myla are on their Euro Tour, travelling and painting all round Europe. This piece is from Bergen, Norway, featuring cute, cartoonish cat character. It made us smile...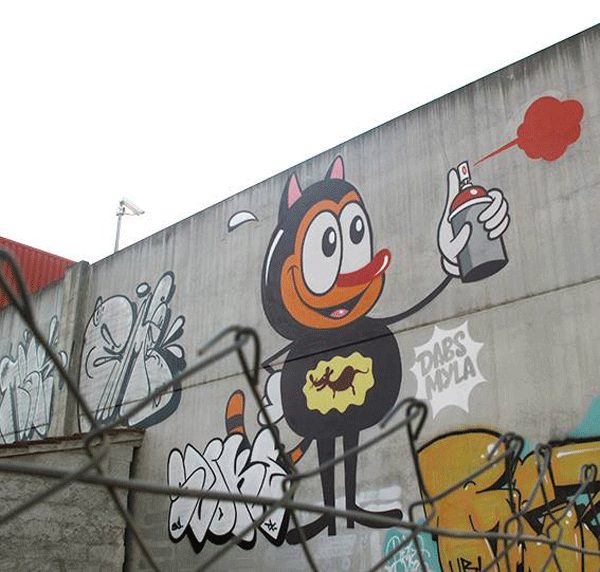 After a short visit in England, Italian artist ZED1 is back in Italy, quickly completing a wall with his easily-recognisable fairytale like animals and characters.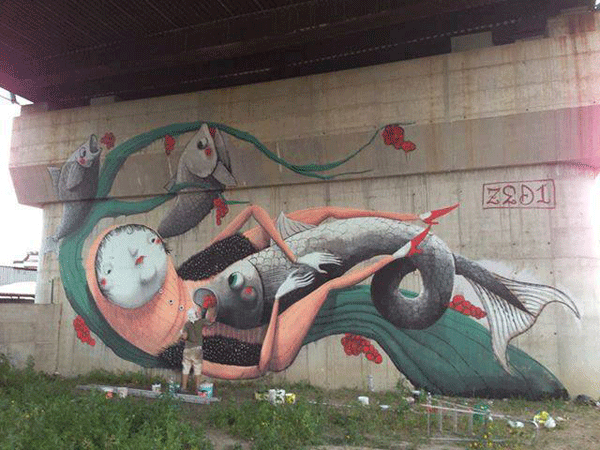 Our weekly review ends up in London, with RUN's freshest piece, drawn on the main exterior wall of Village Underground, depicting a large swan with anthropomorphic features.