With the weather starting to feel like a 'street art weather', there has been some proper creative energy flowing on the streets. Leading off this week's review is RUN's impressive new wall in London. Named 'Phrenology', all in monochrome, the piece stands out with its complexity, clear lines, captivating and attracting attention and provoking communication.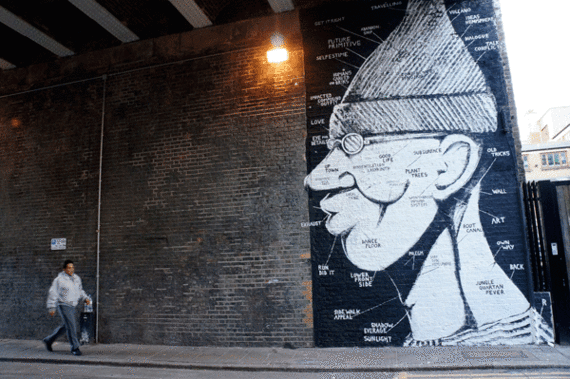 Close-up shot of 'Phrenology'. All images- courtesy of RUN.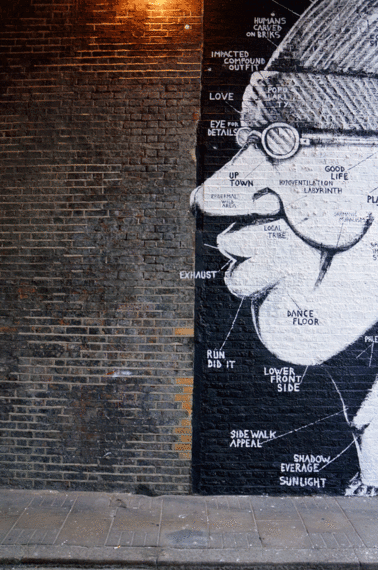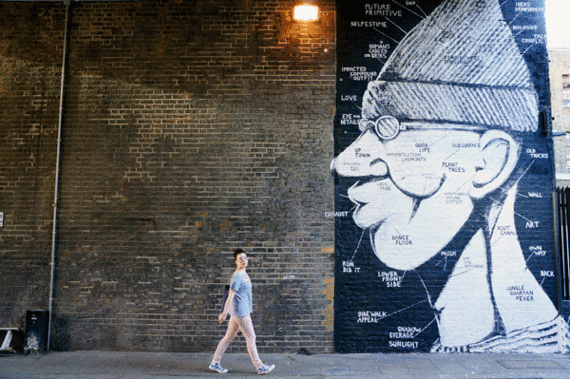 Other notable works come from Borondo, Alexis Diaz, Pixel Pancho, RUN and Cane Morto - London, Aakash Nihalani and Know Hope - NYC, VinZ - New Jersey, Space Invader - Paris, Martha Cooper - Berlin.
East London has quickly become a canvas for talented Borondo, Alexis Diaz, Pixel Pancho, RUN and Cane Morto. The artists teamed up for a nice afternoon painting session, resulting in signature smaller pieces. Images via monoprixx.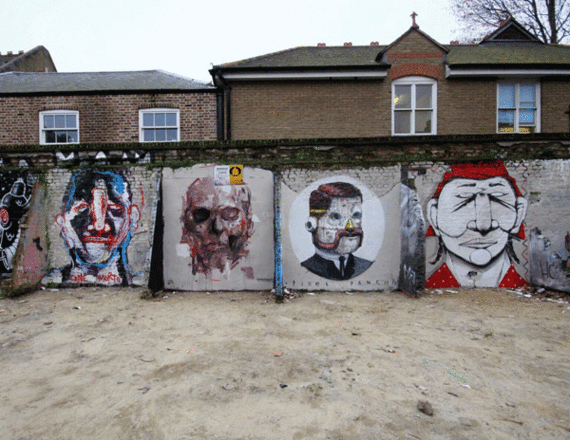 Cane Morto, Borondo and Alexis Diaz's works, followed by Pixel Pancho and RUN's.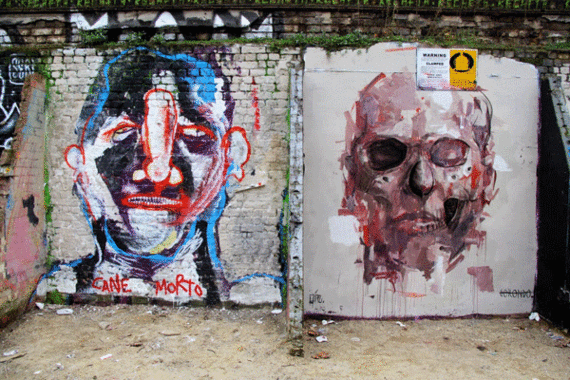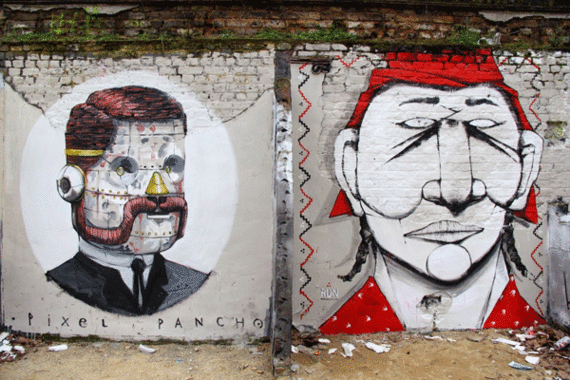 Italian Pixel Pancho continues to explore and develop his initial artistic concept of the 'robot' as an alternative human, creating smaller signature pieces while in London. Images via the artist.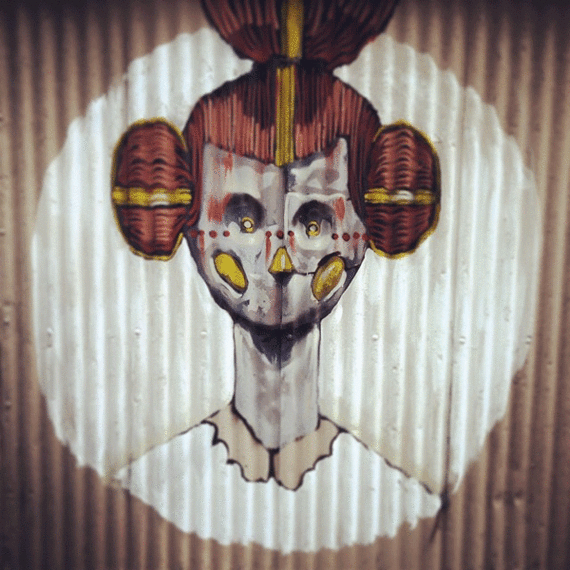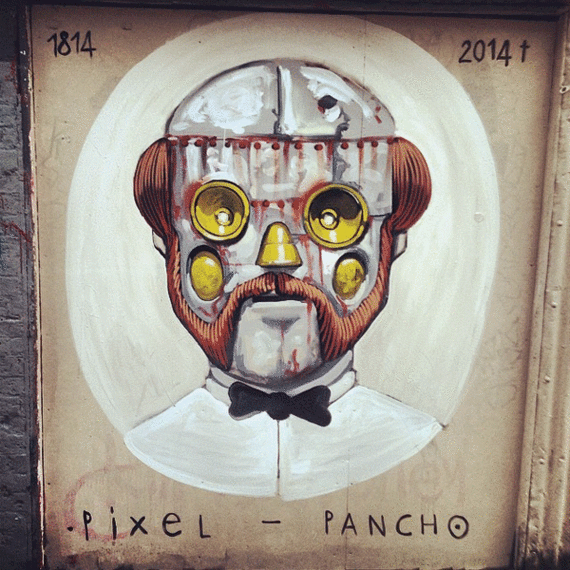 When NYC based artist Aakash Nihalani combines his neat geometric style with Know Hope's beautiful monochrome illustrations, this can only result in a delightful way, like the collaborative wall below. Image via unurth.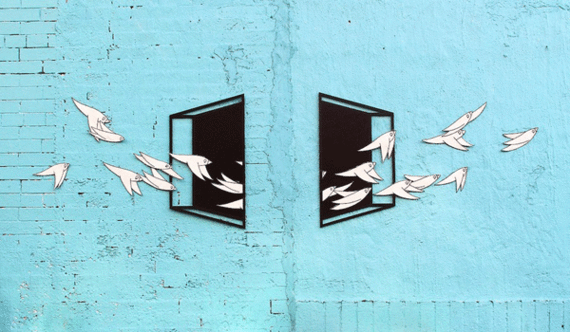 We have always admired VinZ for his bold original pieces, that are everything but quiet and predictable. This fresh one is from the artist's visit in New Jersey. Named 'The Thinker in Oil', the work is thought-provoking and visually striking. Image via StreetArtNews.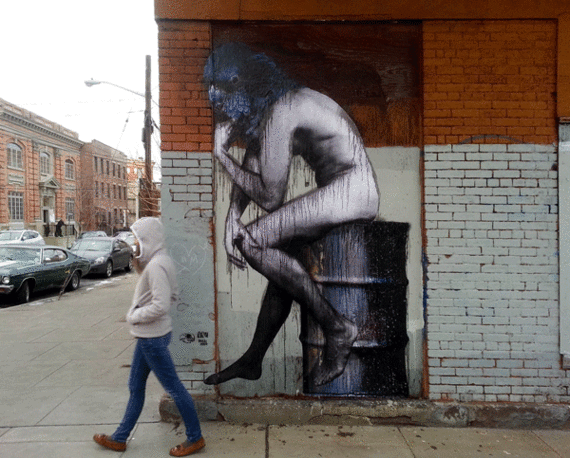 It has been a while since Space Invader's last attack on Parisian walls, but he is now back, leaving signature whimsical pixilated mini-mosaics, like the ones shown below. Images via StreetArtNews.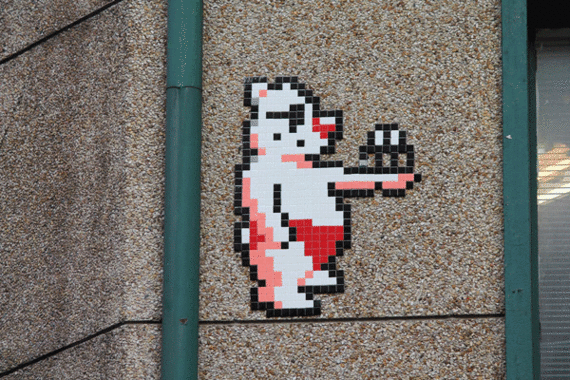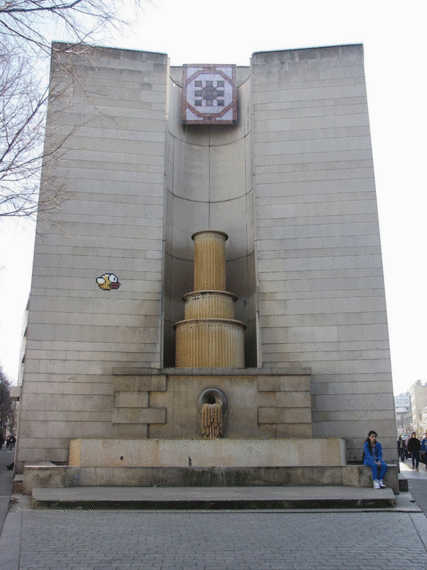 Our review finishes with Martha Cooper's installation of a vintage photo, taken in the early years of graffiti, for ProjectCTM in Berlin - a truly iconic image. Photo via Martha Cooper.