The beginning of July unveiled summer in its full swing. Leading piece of Millie Kotseva's week's review of art on the streets comes from multi-talented Brooklyn -based artist Swoon, part of the Global Power Shift in Istanbul. The stunning wheatpaste adds a bit of ephemeral humanity to urban desolation, representing Swoon's active way of directing both community and global attention to important matters such as reliance/dependance on natural resources and climate changes.
Image via Swoon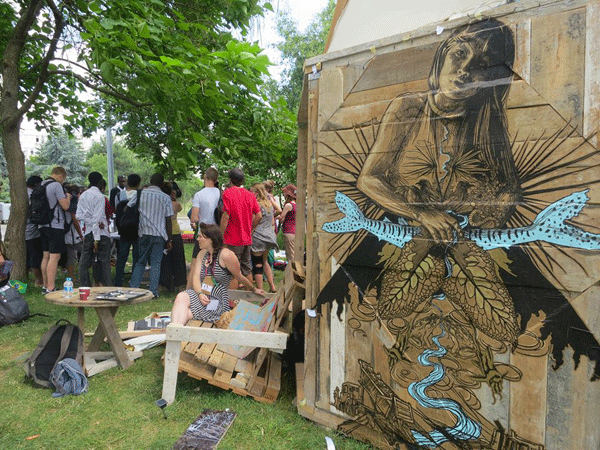 Other notable walls carrying the summer spirit come from Seth in Paris, France, Jill Ballistic in NYC, USA, Steve Powers (ESPO) in Las Vegas, USA, Pøbel in Horsens, Denmark, Aleksey Kislow in Gdynia, Poland, Bozko in Sofia, Bulgaria and DALeast in San Benedetto Del Tronto, Italy.
French artist Seth Globe Painter delivers this nautical themed new wall in Paris to reminds us it is time for sea and sand.
Image via Street Art Paris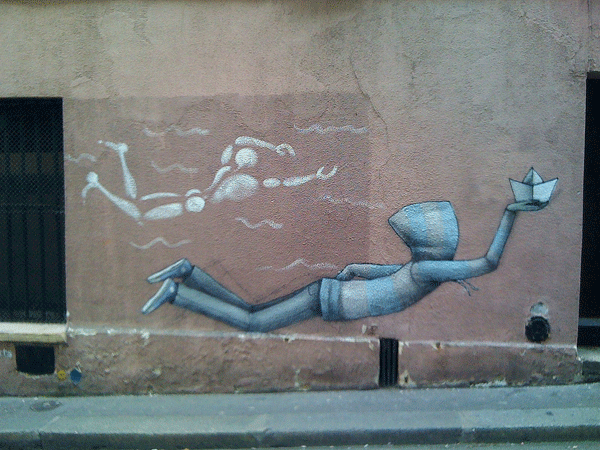 Describing herself as ''New York City's world well-known and unknown street and subway artist'', Brooklyn -based Jill Ballistic uses the subway system as her creative playground. This new satirical piece is part of her signature disrupting tongue- in- cheek slightly unexpected paste-ups of gas-masked figures from the World War I and II era on subway advertisements.
Image via the artist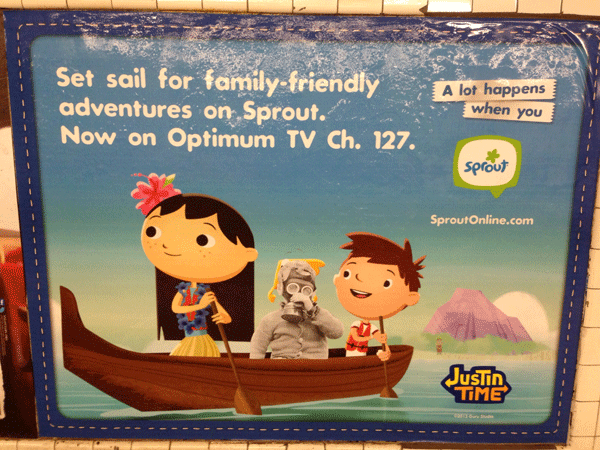 Typography master Steve Powers aka ESPO brightens up luxurious Las Vegas resort The Cosmopolitan very much in the holiday mood. Very fresh...
Image via ESPO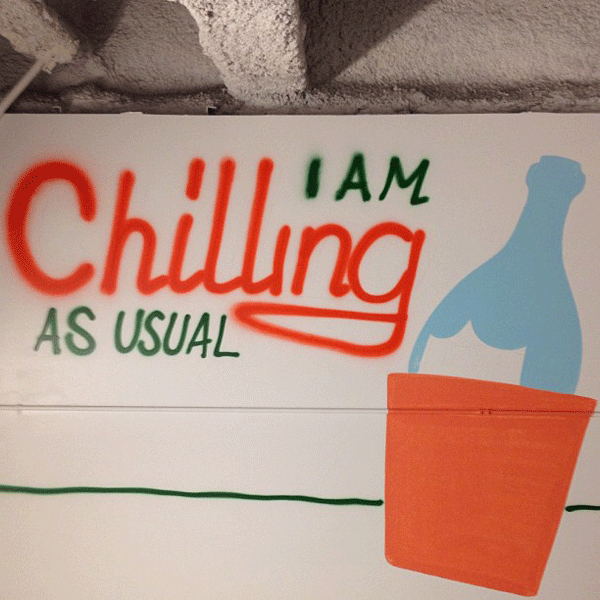 Norwegian street art Pøbel creates this massive wall at the Public Art Event in Horsens, Denmark.
Image via Henrik Haven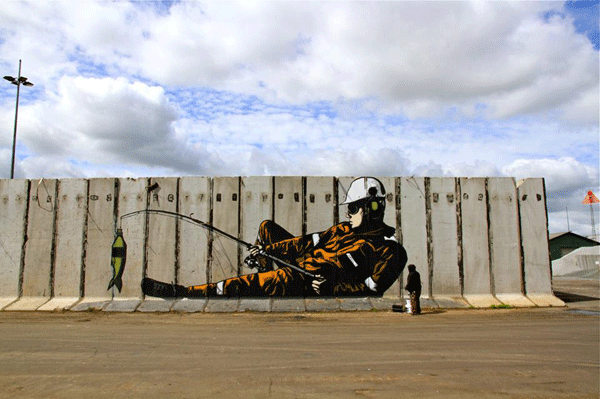 Ukrainian Aleksey Kislow, well-known for his surrealistic colourful large-scale murals does not disappoint and this new work in Gdynia, Poland, named ''Traffic design 2013'' simply stands out.
Image via the artist
Summery Sofia sees the second edition of Urban Creatures Festival, and here is what caught our eye - Bulgarian writer Bozko accepts the wall challenge and six days later he delivers this impressive, full of colours mural featuring imaginary urban landscape and diver.
Image via Urban Creatures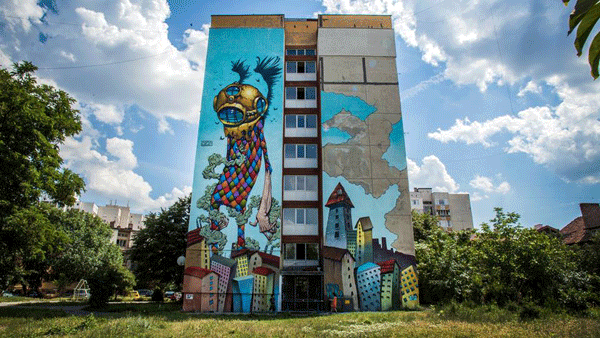 Last, but not least is DALeast's ''Duckayak'' piece in Italy, featuring giant duck in 3D effects.
Image via StreetArtNews