Middle of January gave us fewer but more colourful and vibrant walls and here is what caught our eye this week. Leading off is French artist Seth Globepainter with a signature mural in Phnom Penh, Cambodia. Well-known for his masterful depiction of ordinary people, Seth's piece represents the joy and beauty of simple things. Image via the artist.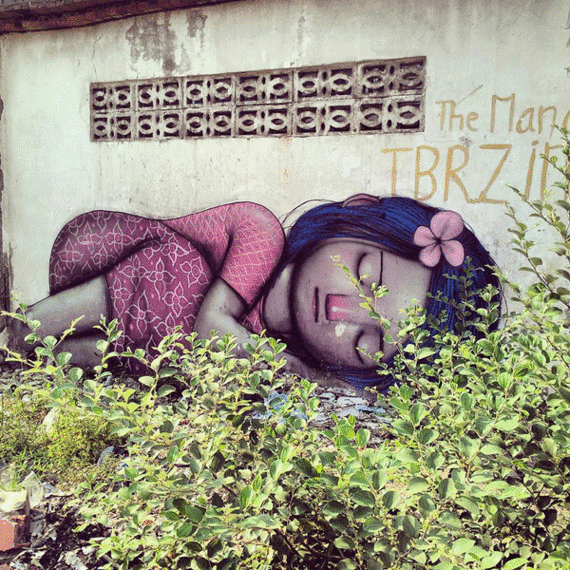 More from Seth from his most current visit in Argentina. Images via StreetArtNews and Buenos Aires Street Art.
Seth and Elian collaborative piece in Cordoba, Argentina, featuring signature characher (Seth) and colour scheme background (Elian).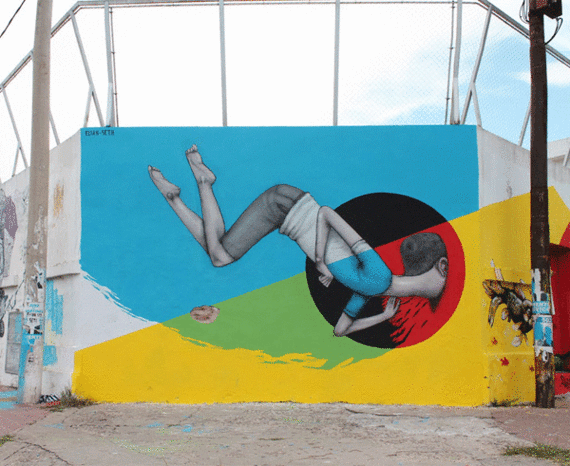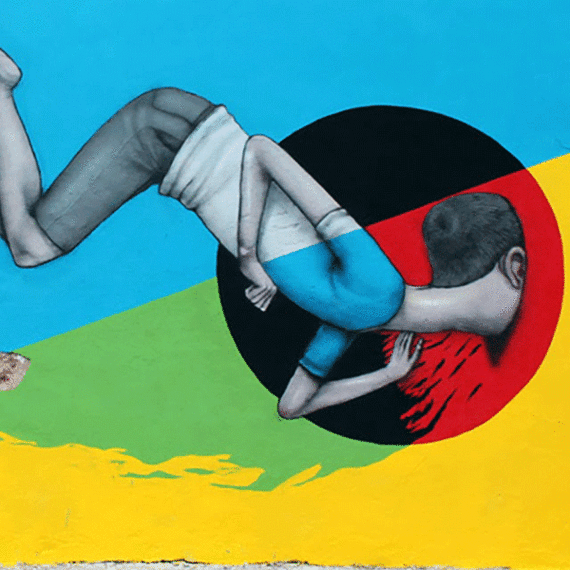 Another mighty collaborative Seth piece in Argentina, this time in Chacarita, featuring Dano, Nerf, Shonis and Isag. Image via Buenos Aires Street Art.

Other notable works come Vesod in Italy, Jade in Lima, Cacaorock in Athens, Judith Supine in Brooklyn and JR in NYC.
Following the nicely themed explosion of colours and vibrancy we leave Argentina to check Vesod's newest Italian wall in Venaria Reale. The work is a fine example of well-balanced composition, combining elements of realism and 'graffuturism' - a true delight. Image via StreetArtNews.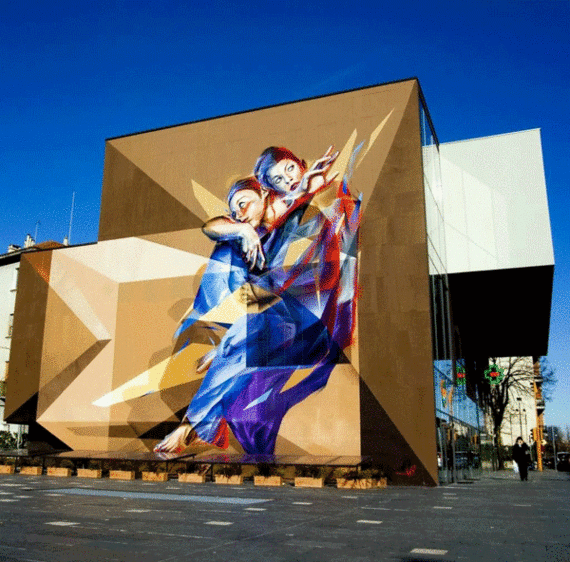 We cannot but share this fantastic new work by Jade in Lima (Peru). Named 'The Host', the wall implements folklore and colour scheme from Peru to tell a visual story. Image via the artist.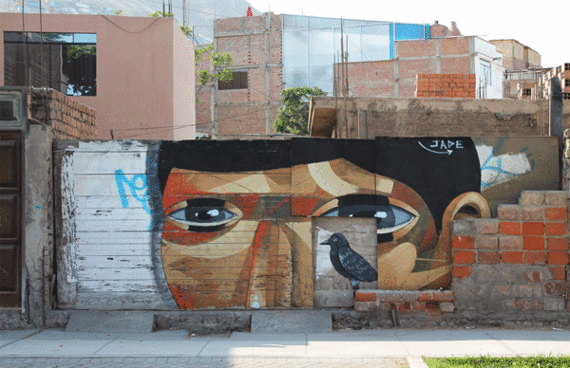 Minimalistic style and great use of colours is what outlines Greek artist Cacaorock's style. His newest piece in Athens combines elements of Cubism and Primitism and it so very refreshing. Image via the artist.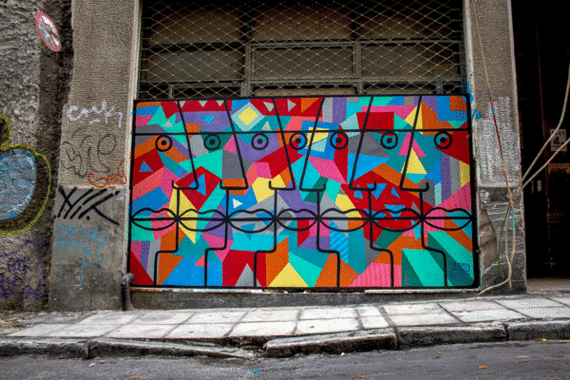 Brooklyn-based artist Judith Supine is back and putting vibrant, dynamic and tongue-in-cheek collages on the streets of New York. The work below is a fine example of Judith's mastery to assemble art for thought. Image via Jamie Rojo.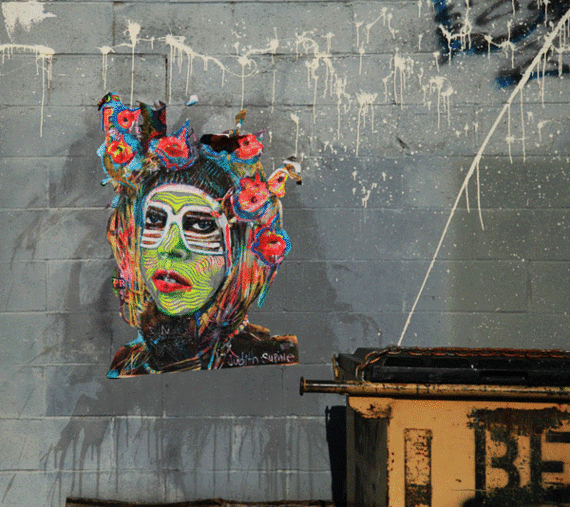 We finish our radiant and colourful review with JR's elegant monochrome outdoor installation at New York City Ballet, which we consider one of the visually strongest and inspiring outdoor and indoor installations done by the him. Image via the artist.