Another week end, another On the Streets art review, here on the Hang-Up blog. This week's featured wall is this sweet collaborative piece between renowned Barcelona-based artist Miss Van and Brazilian Ciro Schu in LA. This is not their first collab, in fact the artists spent the whole summer travelling around the world (London included), creating breath-taking works. The current piece is not an exception. Miss Van's distinctively sensual, curvy mysterious female character blends beautifully with Ciro Schu's crisp highly stylized abstract imagery.
The result - a total winner...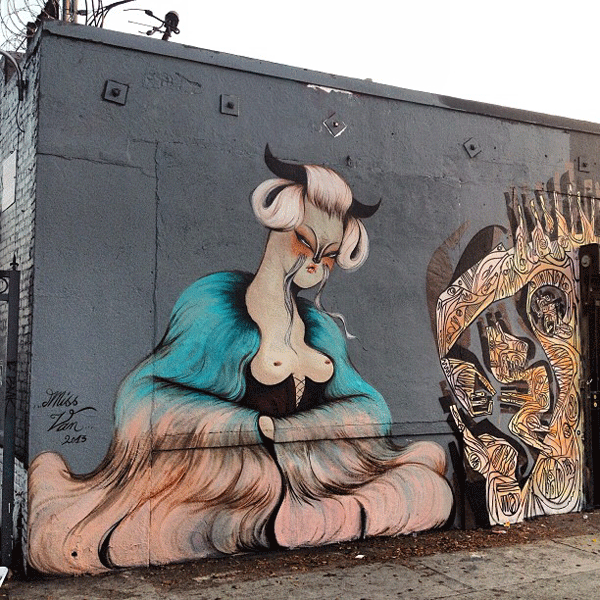 Other worthy walls come from Faile in Dallas, Etam Cru in Paris, Seth in Rennes, Martin Whatson in Stavanger and Phlegm in Brooklyn.
Brooklyn -based duo FAILE continue to cover the walls of America with notable pieces. After completing their largest outdoor mural (covered here), the duo headed off to Dallas for their first museum solo show at the Dallas Contemporary, but found time for a quick new street piece. Image via the artists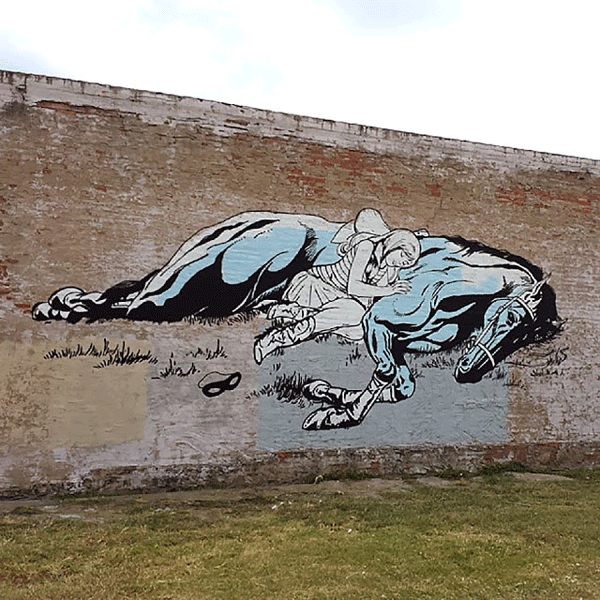 Polish street art duo Etam Cru, renowned for the large scale colourful murals with unique characters, is currently in Paris, where the artists have unveiled a new work, named ''High Hopes'', depicting a young woman on a swing holding a rabbit. The result is pretty impressive. Image via StreetArtNews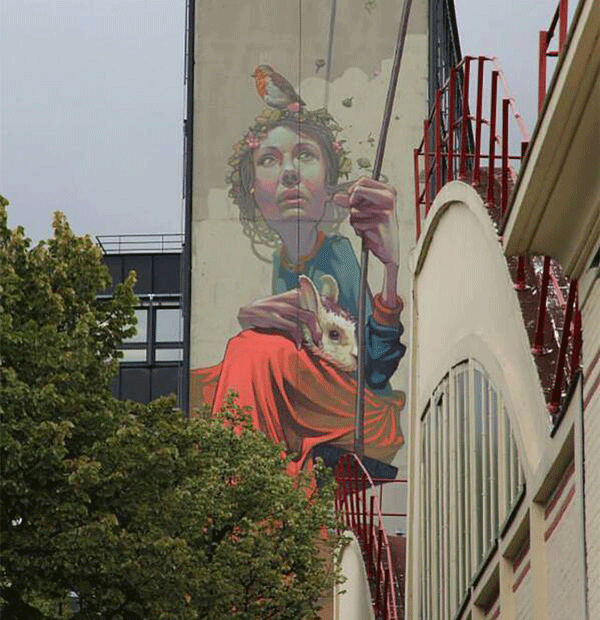 We stay in France for Seth Globepainter's newest addition to the Tennage Kicks Festival in Rennes. The artist painted his signature rainbow and a female figure, carrying a baby on her back half way tucked inside the raibow in bright, intense blue. One of Seth's most emotional pieces we think... Image via Juxtapoz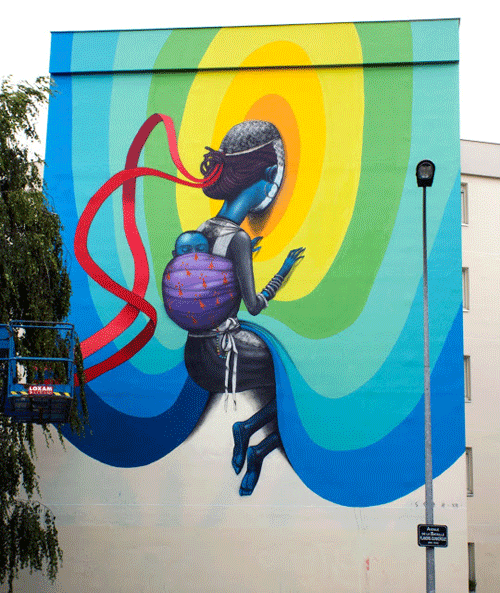 We really like the smooth mixture of stencils and graffiti in this new piece by Norwegian artist Martin Whatson in Stavanger, Norway. It simply works. Image via StreetArtNews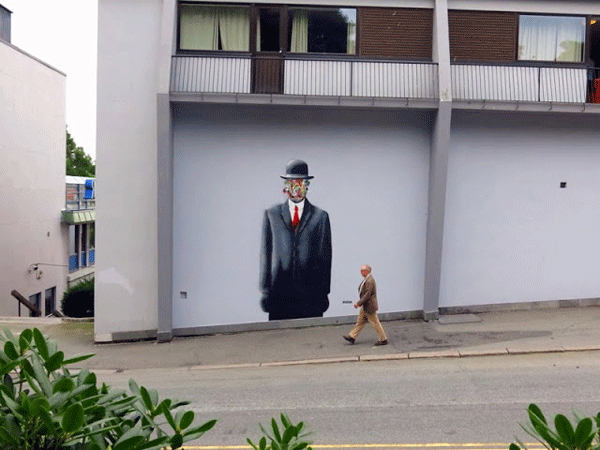 We finish our eye-pleasing tour with the latest work from Sheffield- based Phlegm in Brooklyn. The completed huge wall in the Sheepshead Bay area is a strong commentary on the way smartphones affect people's lives. Serious art for thought... Image via the artist