This week's 'On the Street' is as diverse and colourful as the English weather. It has it all- large scale murals, stunning visual realism, vivaciousness and a good dollop of humour. Leading off the review is this outstanding new example of visual perfection by London artistic duo BEST | EVER. The wall is painted as a part of an ongoing project Street Stories, by homelessness charity Depaul , to raise awareness of the difficulties facing disadvantaged young people in the UK facing homelessness.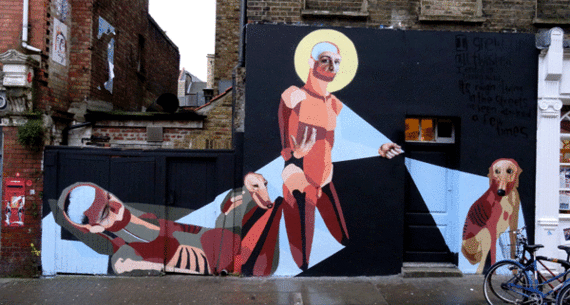 Aerosol realism carefully blends with traditional techniques and the result blows minds. Take a closer look at the more detailed shots of the work below - the devil is in the detail... Images- courtesy of the artists and Plumms.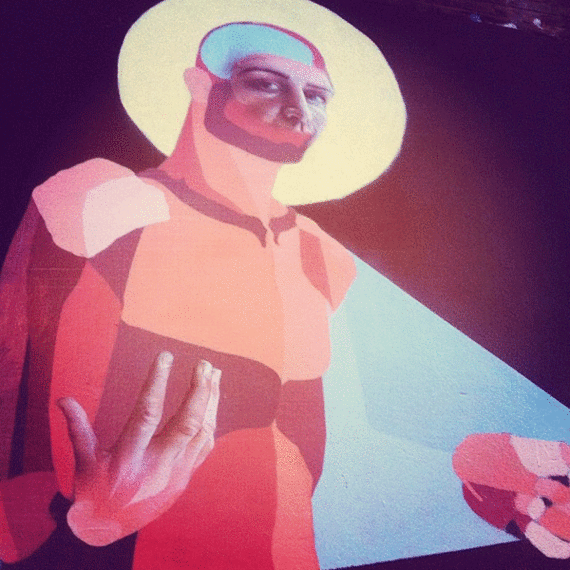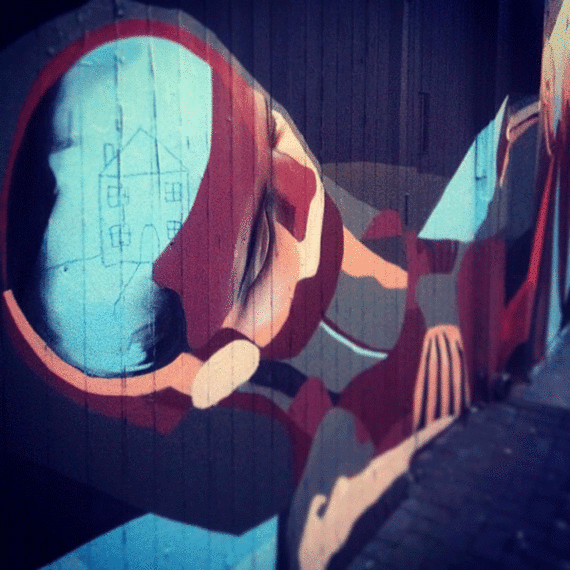 Other worthy walls come from David de la Mano in Barcelona, Jorge-Rodriguez Gerada in London, Alex Hornest and Claudio Ethos in Sao Paulo, Reka One, Seth Globepainter, Tristan Eaton and Know Hope for POW! WOW! Hawaii, RAE in NYC and Anthony Lister.
We stay on the realism wave with talented David de la Mano, whose signature highly stylized figures adorned the city walls of Barcelona (part of UsBarcelona Festival) in attempt to beautify and restore the artistic avant-garde public spaces deserve. We think he accomplished the mission of the event...
Images via Martin Santano.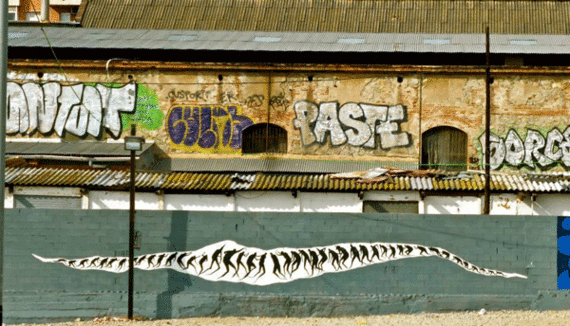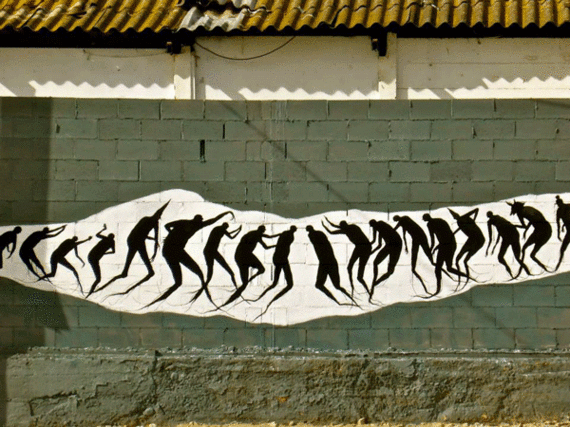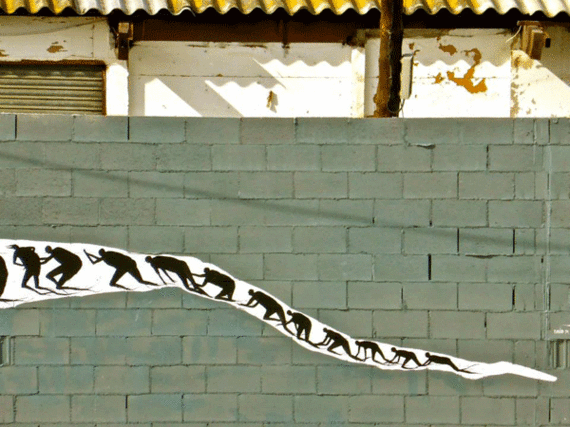 Questioning control on public spaces, well-known artist Jorge-Rodriguez Gerada consciously draws our attention to the often unseen and neglected beauty of our surroundings, blending photo realistic images of anonymous locals and the richness of the urban surface. The result is stunning. (Wall is part of Global Street Art 'Walls Project). Image via monoprixx.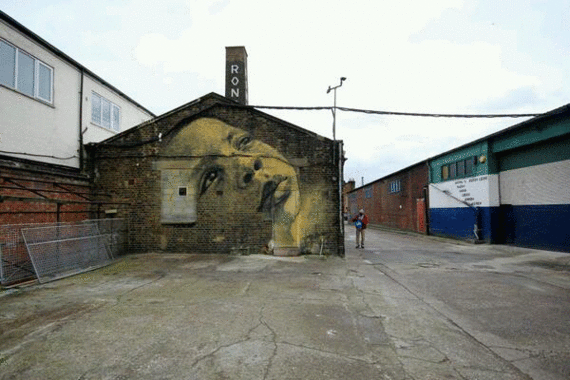 High-level of visual photo-realism and painterly skills come out of this Brazilian collaboration between Claudio Ethos and Alex Hornest in Sao Paulo. Image via elgraffiti.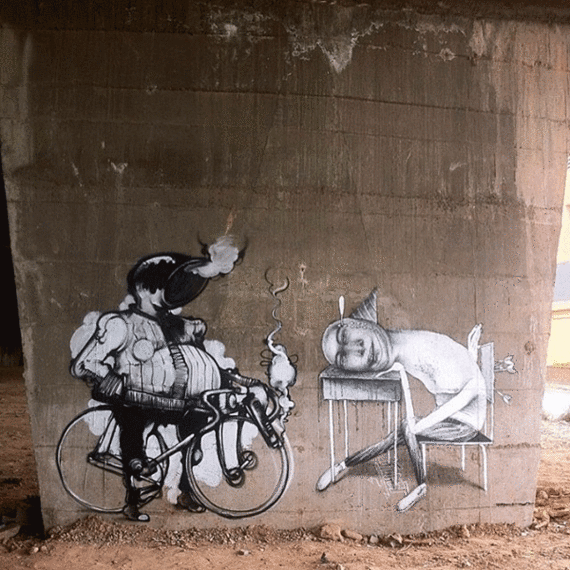 We cannot but share some of the memorable, large-scale inspiring murals, all done for this year's edition of POW!WOW! Hawaii. Here are some of the best creations, that reinvigorated sunny Honolulu. All images through Juxtapoz Magazine.
First of the line is this giant wall by Reka One, in signature colour palette, followed by a powerful Seth Globepainter's piece, a Tristan Eaton and a Know Hope one.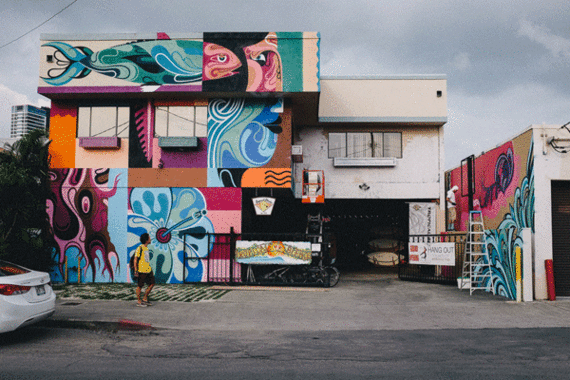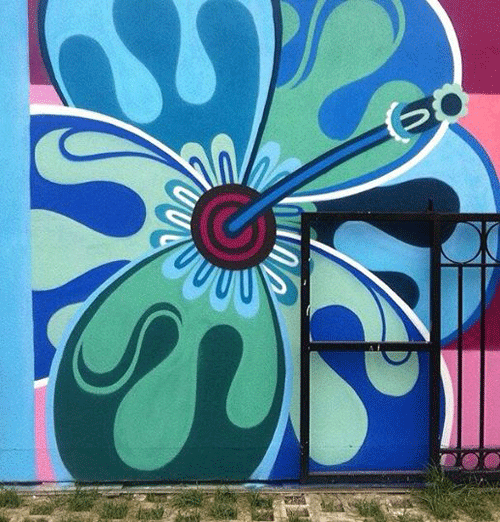 Seth Globepainter working on his massive wall.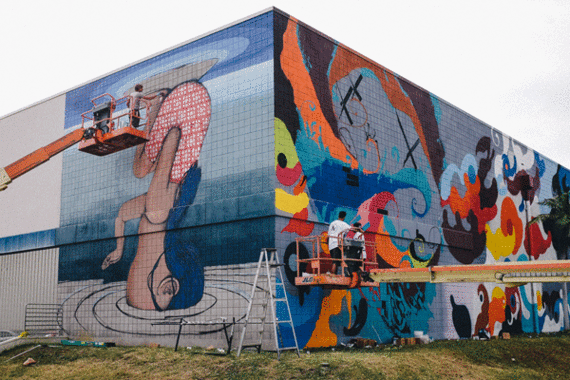 The piece finished.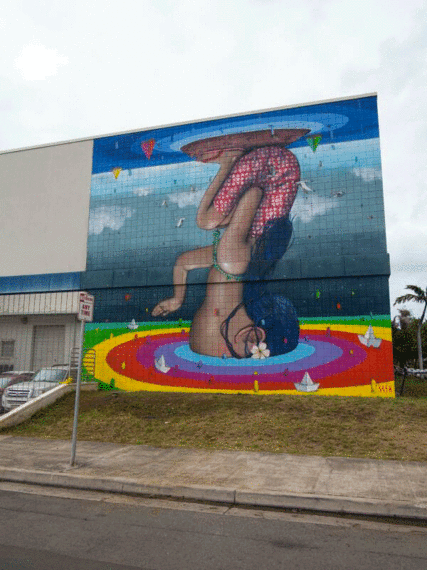 Tristan Eaton always grabs our attention with the intricately detailed murals, all grasping the Pop and Comics Art aesthetics on a large scale.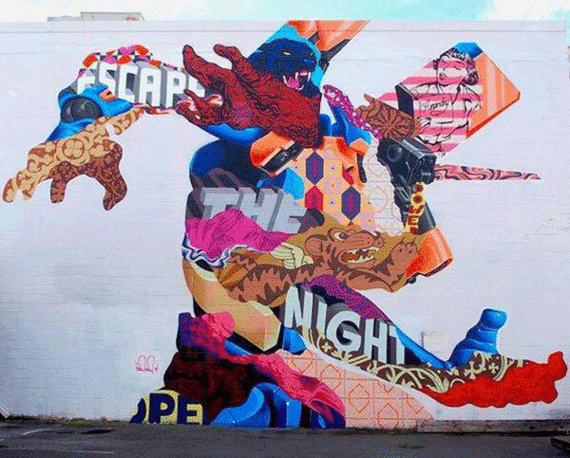 Our Hawaiian art review finishes with another mural from Tel-Aviv based artist Know Hope. See what else he did for POW! WOW! here.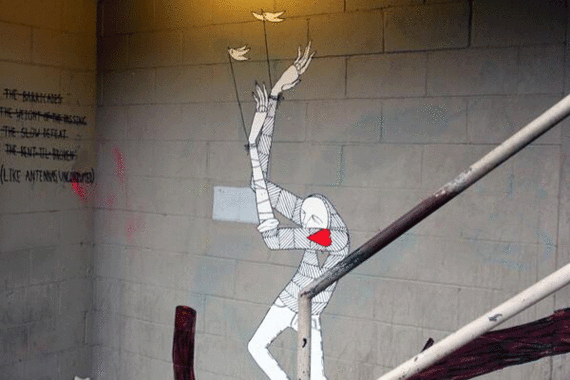 After sunny Honolulu, we are back in freezing NYC to enjoy this brilliant urban RAE intervention. Image via Lunapark.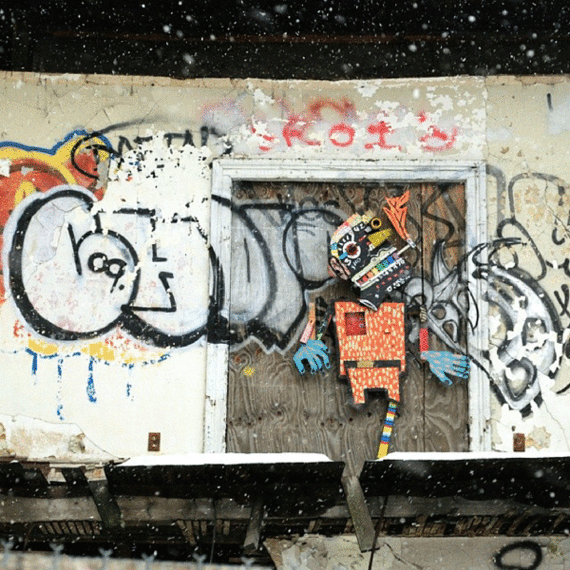 And since it is an end of an eventful week, we cannot find a better ending of our review than Anthony Lister's wise comment on all that matters... or not. Location - unknown. Image via the artist.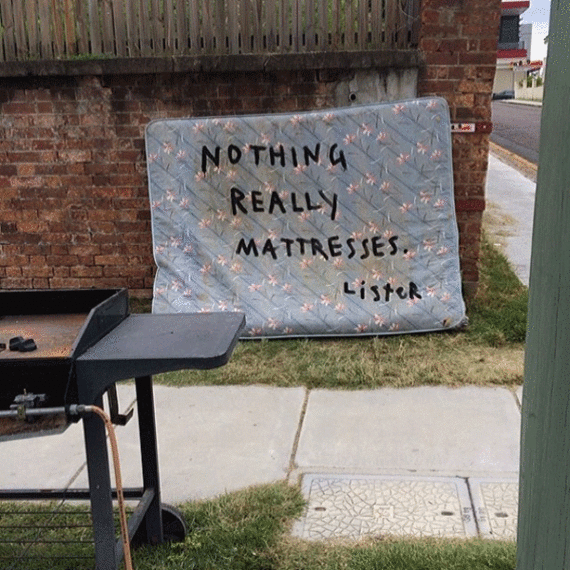 Words: Millie Kotseva