This week's 'On the Streets' is a hefty combination of brilliant examples of visual art in public indoor and outdoor spaces. Leading off is Logan Hicks's 'Allure of the Sea' work for the Library Street Collective in Detroit. The piece is beautifully multi-layered, and captures the dynamics of its environment through colours and refined stencil techniques. Absolute gem! Image via El Jefe.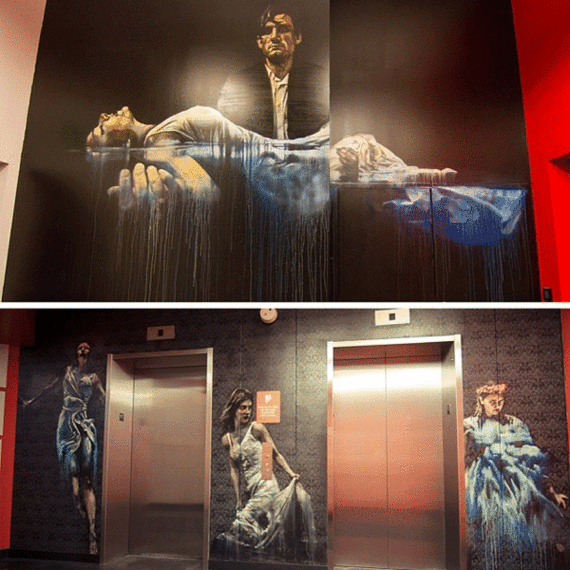 Other notable works come from Lucy McLaughlan, RUN and 2501, Seth Globepainter and Pum Pum, UNTAY and Eric Zacharevic.
We couldn't but mention Lucy McLaughlan's impressive 'Underlying Forces' piece, also part of the Library Street Collective project. Psychedelia, strong graphic sensibility and naturalism all blend together, resulting in her immediately recognisable style. Image via El Jefe.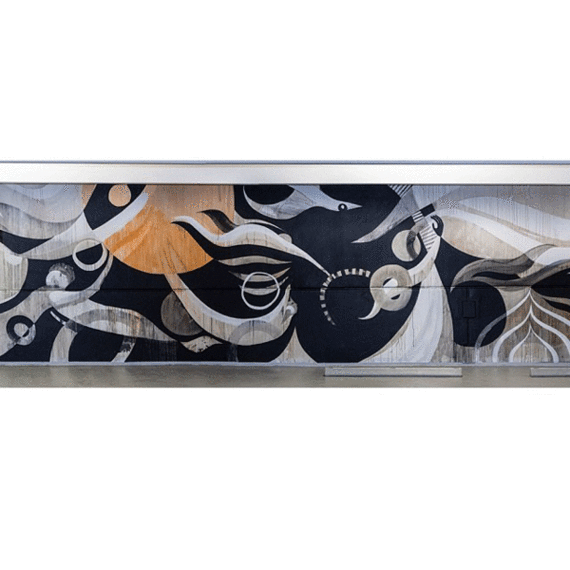 We continue with the strong and sophisticated RUN and 2501 collaborative wall in London. The work stands out with its well-balanced graphic imagery and clear lines. Image via Juliiea.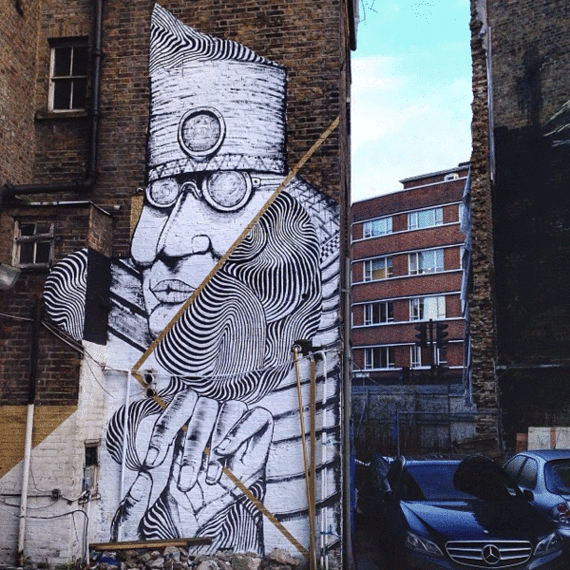 Work in progress shot. Image via StreetArtNews.
After completing the collaborative piece, Italian 2501 found time to quickly adorn London with another of his signature works, featuring monochrome abstract elements. Image via RexRomae.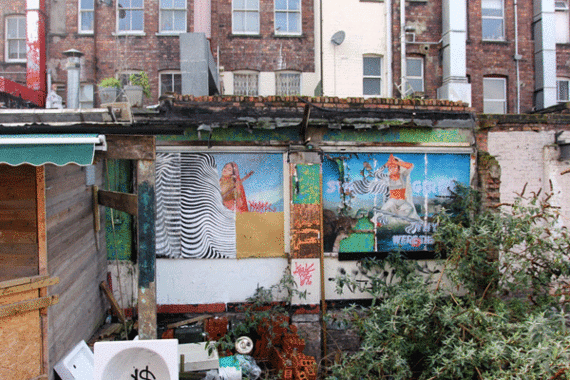 French artist Seth Globepainter has kept himself constantly busy (see here) and his last collaborative mural with South American Nerf and Pum Pum in Buenos Aires is another great example of his work. Image via Juxtapoz.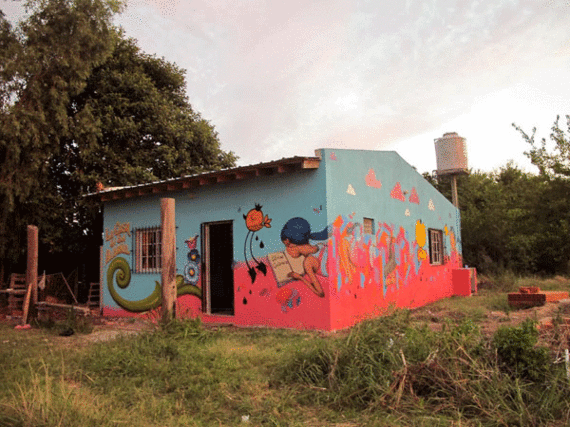 Inspired by everyday life and people's ordinary routine, Israelian artist UNTAY brightens up the walls of Tel-Aviv with his latest work named 'Ties Hunters'. Image via StreetArtNews.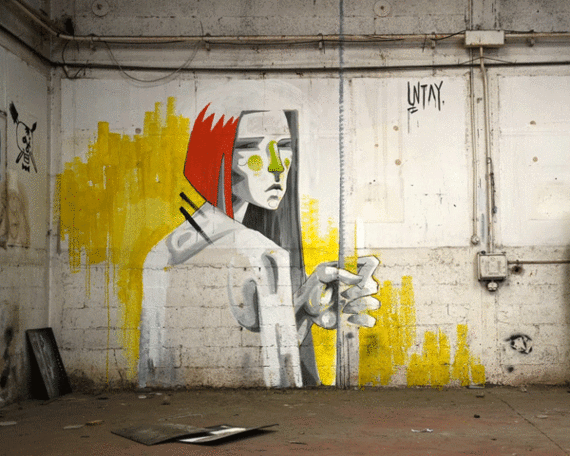 We finish our review with a glimpse of Eric Zacharevic latest works, all done for his solo show in Penang, Malaysia. Thought-provokingly named 'Art is Rubbish/Rubbish is Art', the show touches upon important themes and concepts such as sense of surroundings and environment and 'one man's rubbish is another man's treasure'. Take a closer look below, it is well worth it!
All images through Juxtapoz Magazine.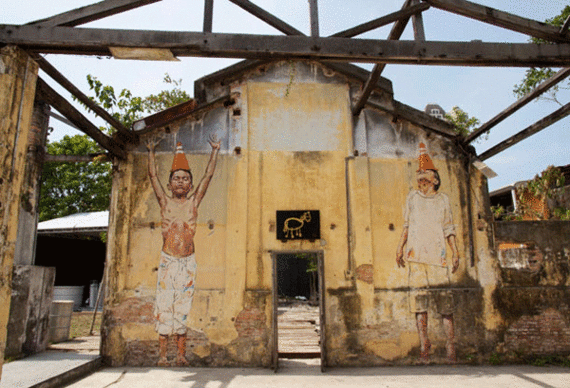 Close-up shots of the piece.