This week's Millie's ''On the Streets'' might be a bit overdue, but it's full of exciting collaborative work, art for thought pieces and murals that are truly out of this world. San Francisco becomes the hotspot with Brazilians Os Gemos paiting at large. True to their dream-like psychedelic aesthetic and bright colour palette, the twins completed two new pieces with yellow-headed giants (the last in collaboration wih Mark Bode). A true delight.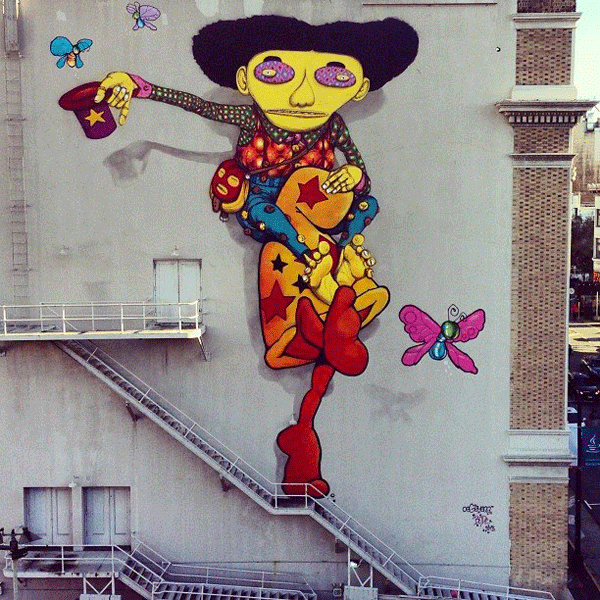 Other notable walls come from Natalia Rak in Bialystok, Poland, Cake in Brooklyn, BEST | EVER in Gambia, Banksy - somewhere in LA, Ron English in Brooklyn and Kidult in Paris.
The September issue of ''On the Streets'' is all spraypaint, style and smiles.
It is very hard to decide which Os Gemeos piece is best -the twin brothers simply don't have a weak one! Their combined efforts with comic artist Mark Bode resulted in this pretty special collaboration. Take a look at the masters at work. Image via StreetArtNews.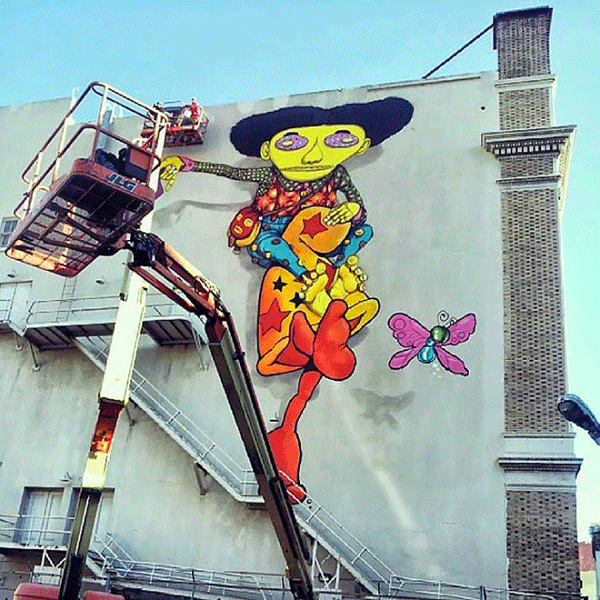 We stay in San Francisco for the other Os Gemeos creation, part of their residency programme with the Luggage Store Gallery. Image via Luggage Store Gallery.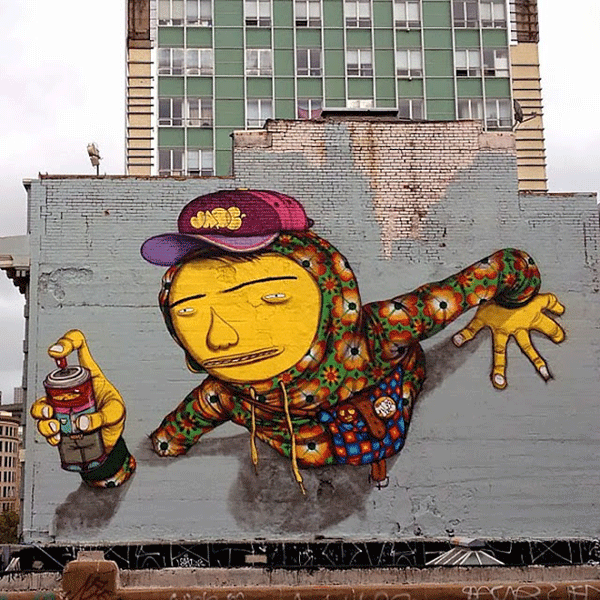 We are truly impressed by the level of skills and the thoughtfulness behind this new large scale piece by Polish artist Natalia Rak - a fine example of exquisiteness and artistic expertise. Images and close- up shots via Arrested Motion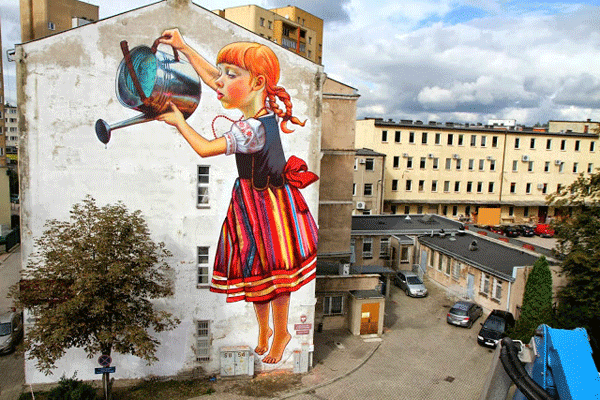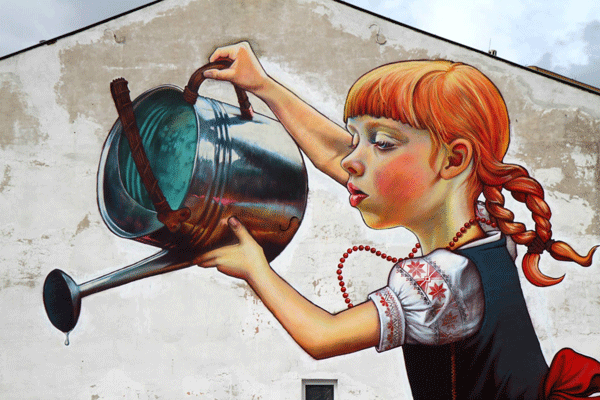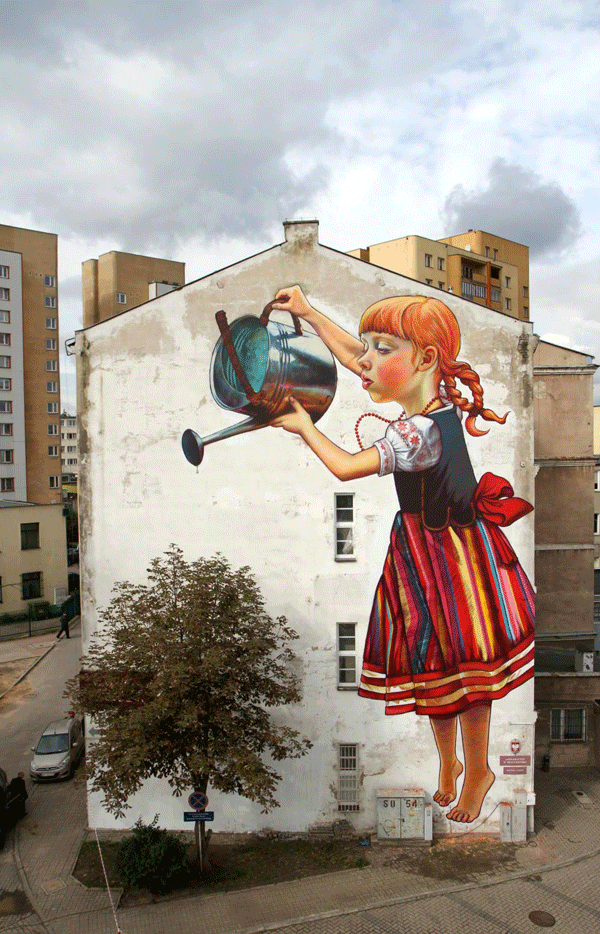 Brooklyn- based artist Cake (covered here) never fails to impress. Her new street paste-up carries the artist's fascination with the delicate and complex inner world, revealed through the figure's posture. Image via the artist.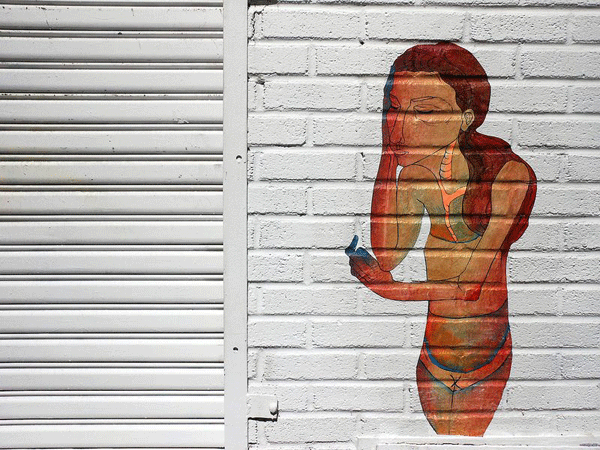 Globe-trotting South London duo BEST | EVER well-known for their intricate realism combined with serious graff, delivered this absolutely mind-blowing piece in Gambia. See for yourselves. Image via the artists.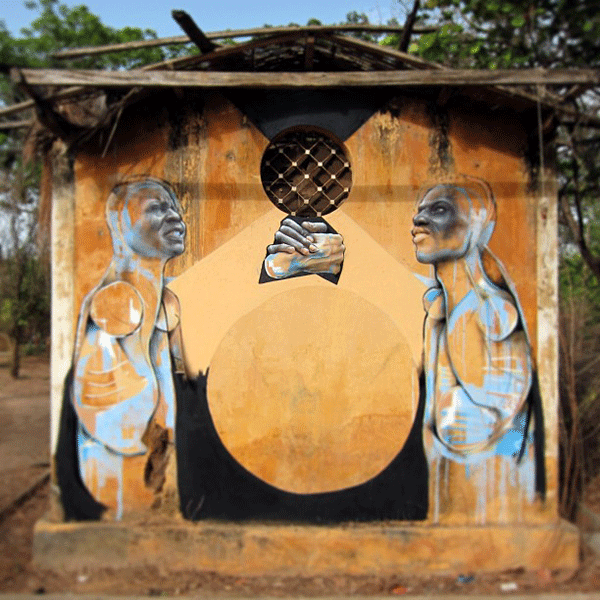 We don't think Banksy needs any intro, therefore we will go straight to his newest street work, located somewhere in LA. Image via the artist.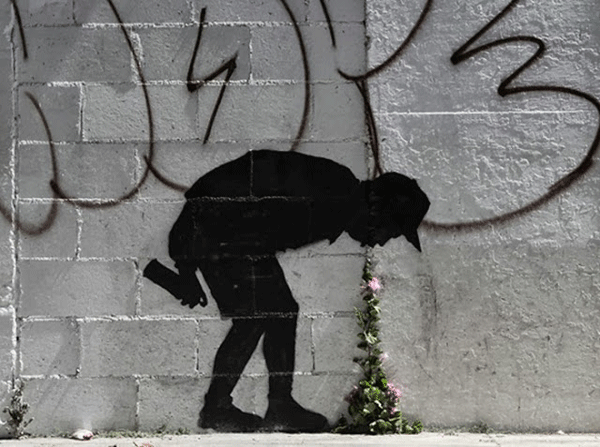 We continue on the art for thought note with this fresh ad takeover in Brooklyn by renowned artist Ron English. Image via Public Ad Campaign .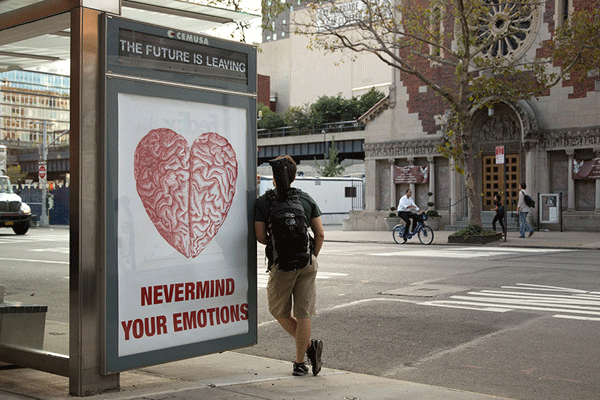 Last, but not least is elusive and often referred to as a proper 'vandal' Kidult, who honoured the Paris Fashion Week with a rather cheeky message, sprayed straight onto the Chanel Store front in Paris. Image via StreetArtNews.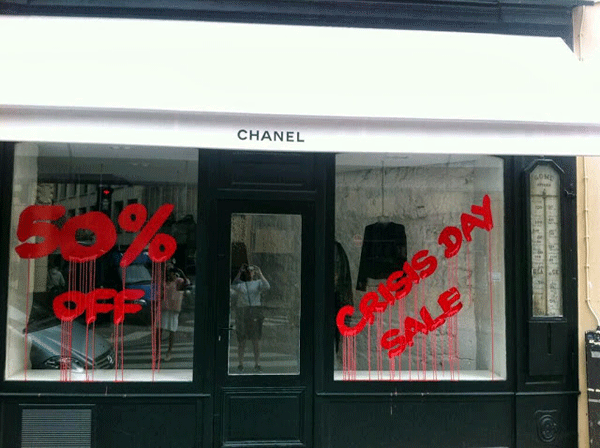 Words: Milena Kotseva