This week's Millie Kotseva's review of art on the streets starts in Vienna with this sweet new piece from Faile.
Following up their collaborative project with the NYC Ballet, the duo completed an impressive massive mural (bigger block-styled variant of their paintings in NYC), comprising of hand-painted stencilled blocks. Undeniably impressive...
Image via Faile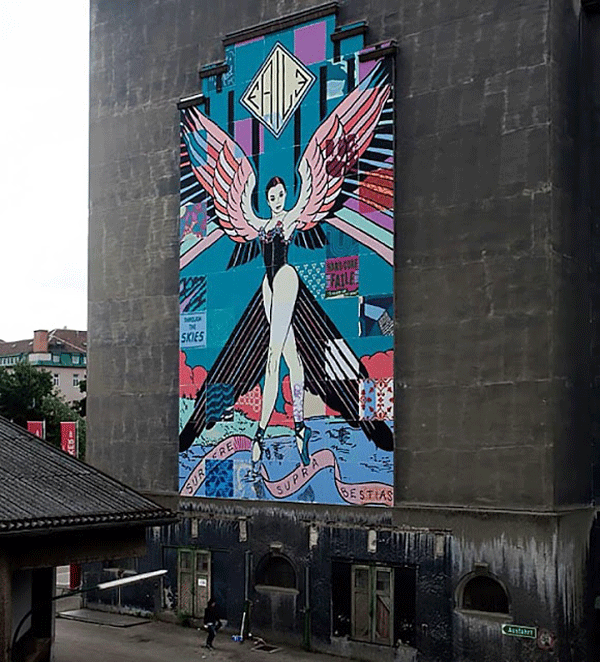 Other notable walls come from KAWS in NYC, El Kamito in Queens, USA, Pixel Pancho in LA, USA, Seth in Vitry, France, El Mac in Denmark and REVOK and Pose nearly completed wall in USA.
Brooklyn -based artist KAWS, well-known for his limited edition vinyl toys, large acrylic paintings and sculptures of comics characters is back to subverting imagery of NYC phone booths. This new one is a very representational of his early street reworked advertisements.
Image via KAWS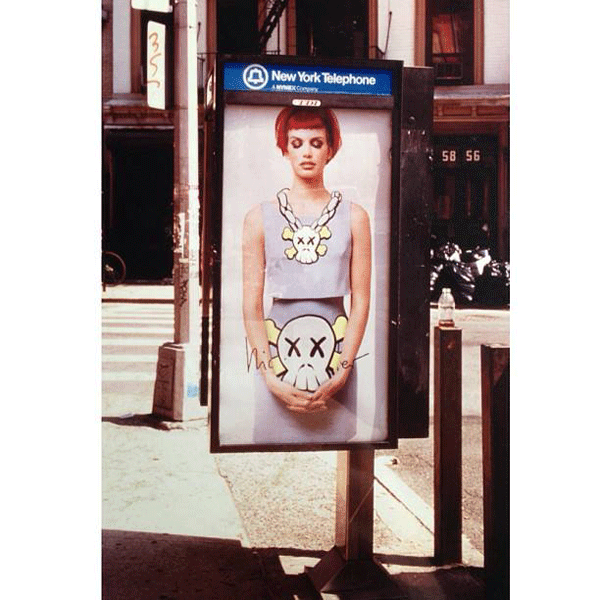 Welling Court community in Astoria, Queens welcomes for a fourth consecutive year the Welling Court Mural Project and this El Kamino piece simply stands out.
Image via Jamie Rojo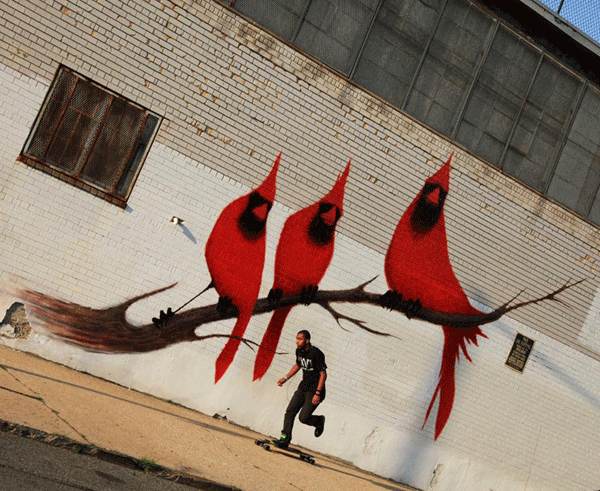 Renowned Italian artist Pixel Pancho has recently visited the US and his newest piece in Venice Beach, LA, featuring intricate robotic romantic and sunny colours is a proper eye-candy...
Image via the artist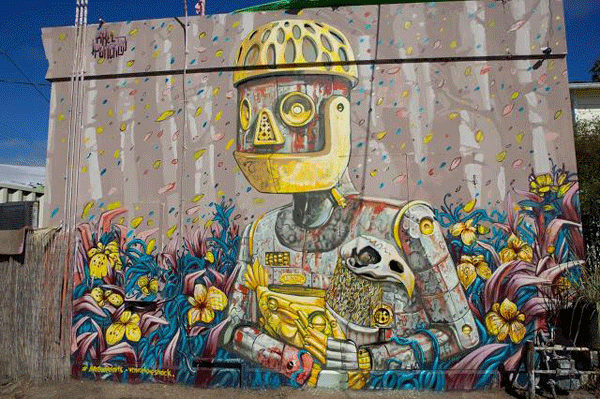 The artist, painting the rainbow - globe-trotting painter Seth continues to splash colours and brightens the streets of France. Here is his latest work in Vitry.
Image via the artist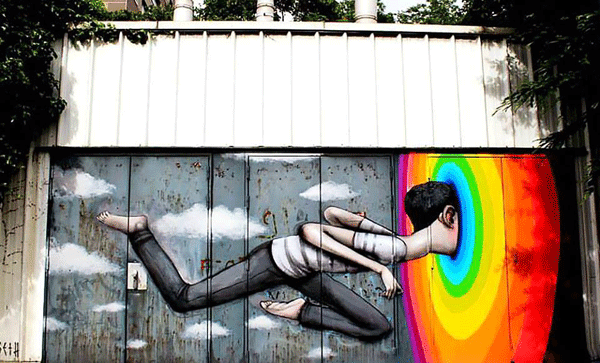 Los Angeles- based artist El Mac is currently in Denmark for a new solo show and while there, he managed to complete this stunning diptych, on a side of an orphanage. The work strikes with amazing photorealism and signature monochrome shades and is inspired by Seren Kierkegaard's book ''Purity of Heart is to Will One Things.''
Image via Juxtapoz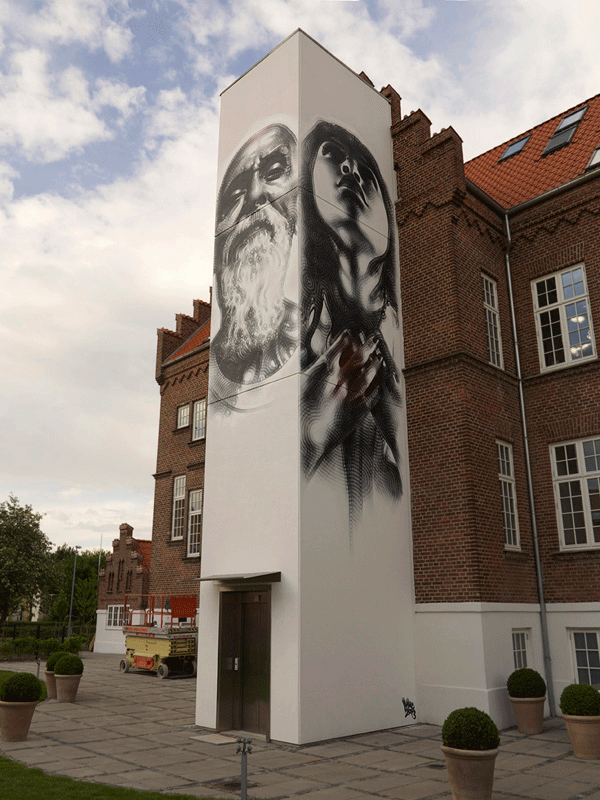 Last but not least, we are back in USA for this nearly completed colourful REVOK and Pose mural at the iconic Houston and Bowery location, as part of their show at the Jonathan LeVine Gallery.
We look forward to seeing the finished wall. It is a beauty already...
Image via Luna Park