This first September week is enlivened by a distinguishing plethora of art on the streets. Phlegm, Rone, Faith47, DALeast, ROA, Mag Magrela and Aryz, they all paint to create a stunning visual urban feast.
Our leading mural in Millie Kotseva's weekly review comes from elusive Phlegm, painted for the Bushwick collective in Brooklyn. Encompassed in his truly monochrome print style, the piece is an intricate combination of Phlegm's signature fantastical characters and real wild life. The balance of dreamworld- reality narrative is very subtle and well captured that makes the work to simply stand out.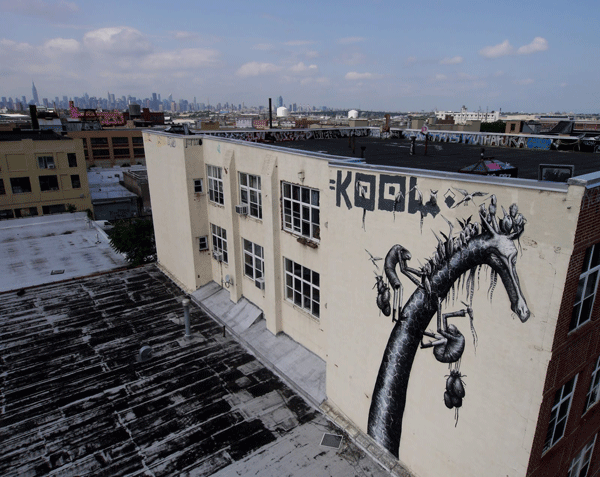 Close -up detailed shots of the mural. All images are through the artist.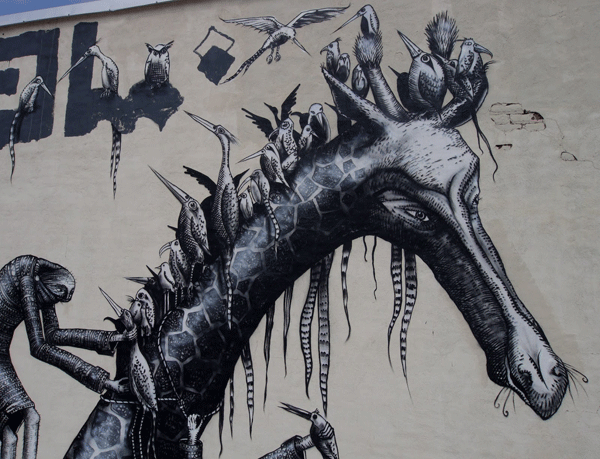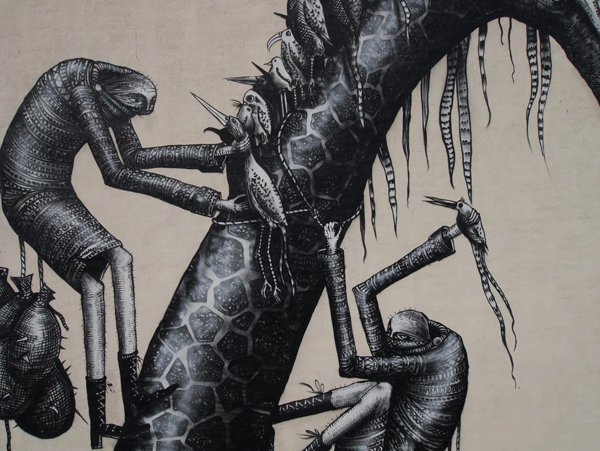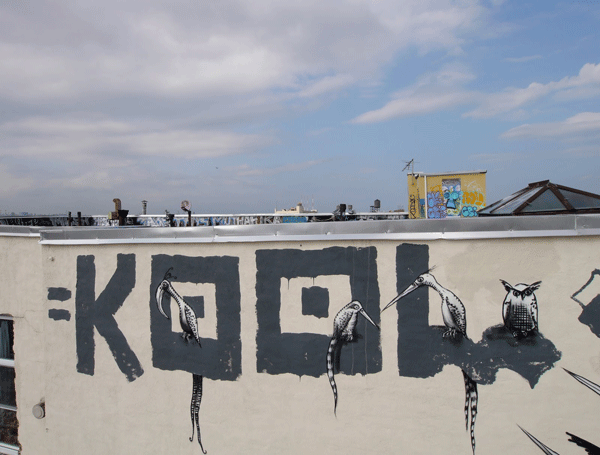 Other notable walls come from Rone in Portland, Faith47 in Montreal, DALeast in Heerlen, Holland, ROA in Lagos, Mag Magrela in London and ARYZ in Cologne.
Australian artist RONE, well-known for his emotional and elaborate large-scale portraits of beautiful women, was on a short visit in Portland, Oregon and the result is absolutely stunning.
Image via the artist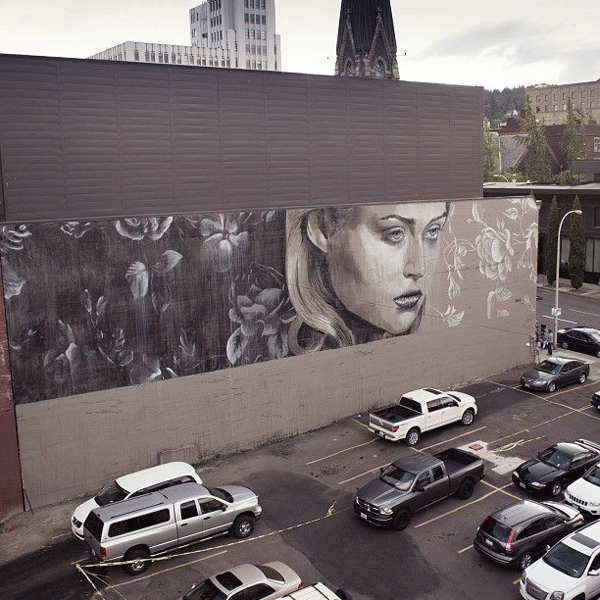 Husband and wife artists duo Faith47 and DALeast never disappoint. Here are their last two murals in Montreal (Faith47) and in Herleen (DALEast) respectively, full of emotion art for thought.
Faith47 ''Scientia el Labore'', Canada. Image via the artist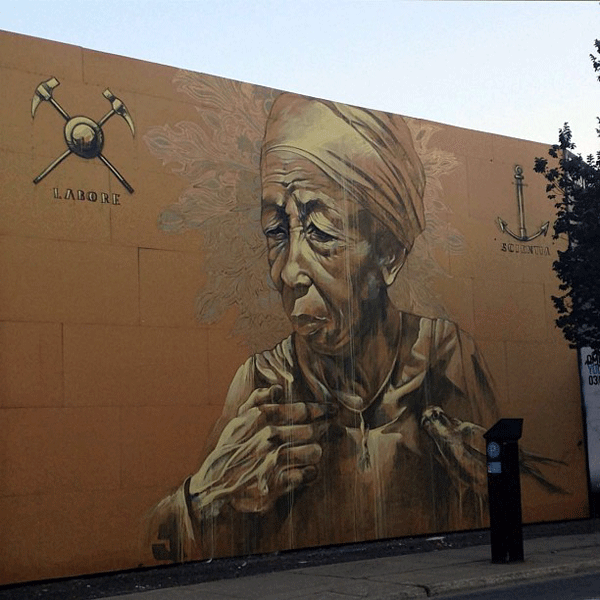 DALeast's mural in Holland. Image via POW WOW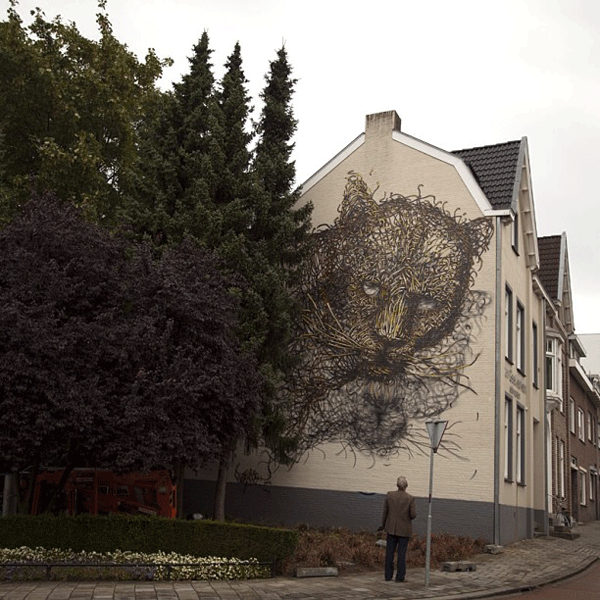 ROA pinned another place on his paint map - the streets of Portuguese Lagos - where flamingos, painted in black and white, welcome the city dwellers.
Image via StreetArtNews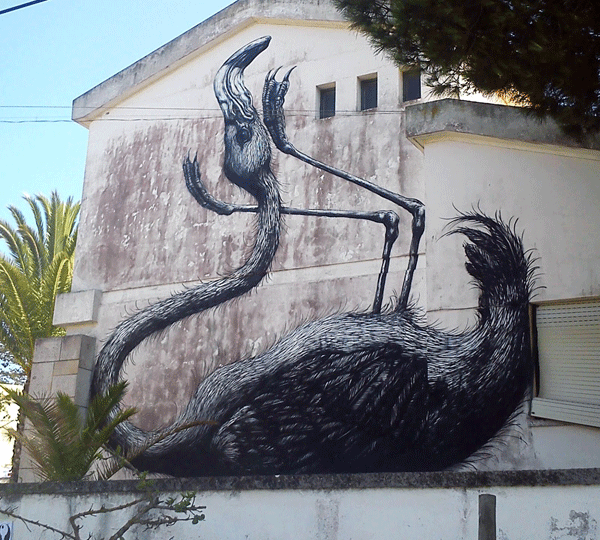 Brazilian artist Mag Magrela brings more colour and fanatsy onto the streets of London with her newest work.
Image via Bablu Miah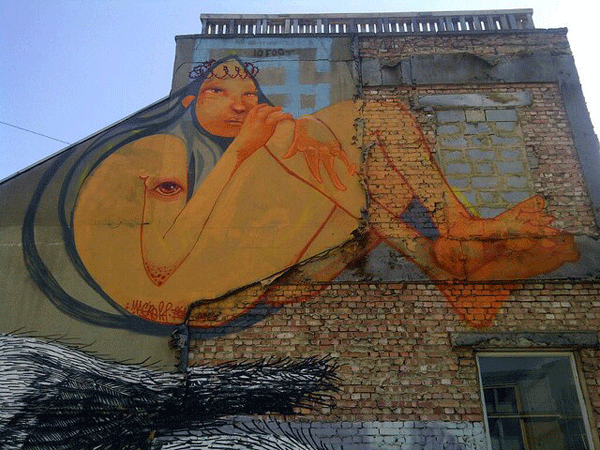 Last but not least is ARYZ's dead serious mural in Cologne, part of the CityLeaks Festival.
Image via the artist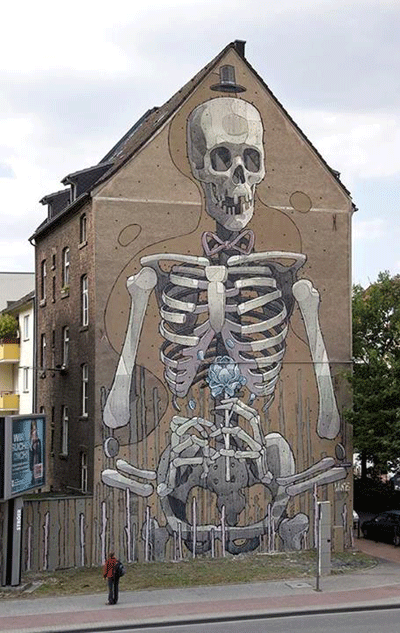 Words - Milena Kotseva