 Our world wide selection of art entitled 'On The Streets'returns this week headlined by a new mural by DALeast. The quickly painted amazingly intricate mural is executed in the artist' s signature 3D technique and is located in East London. More notable walls come from ARYZ and David Choe- Los Angeles, Anthony Lister- Miami, Alexis Diaz La Pandilla -Arizona, Faith47- London, ARYZ, David Choe and RETNA- Los Angeles, Space Invader- London and DALeast with two new murals-London.
ARYZ and David Choe have been busy hitting wall after wall in Los Angeles. The result is- stunning vivacious murals, mixing each artist distinctive style and colour palette.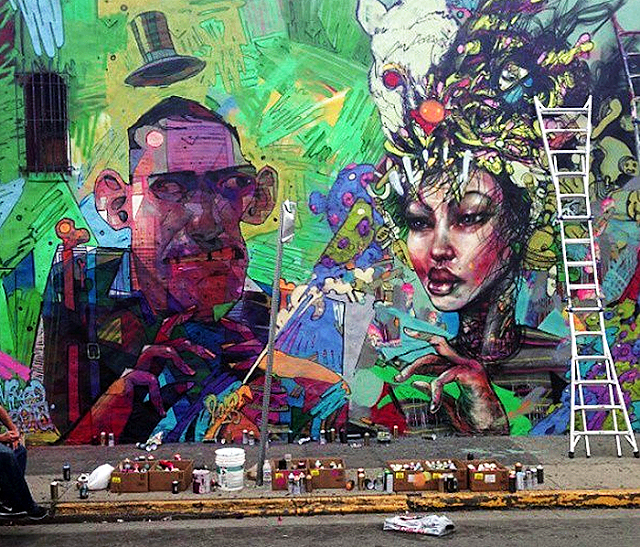 RETNA joins the duo for a new mural, downtown Los Angeles again. Here is how the completed piece looks.
Images via Conspiracytheory74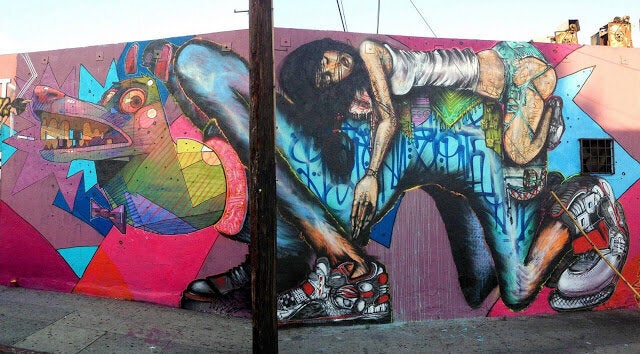 Known for his colourful giant superhero characters and ballerinas ala Dega, Anthony Lister deliver this new mural in Miami.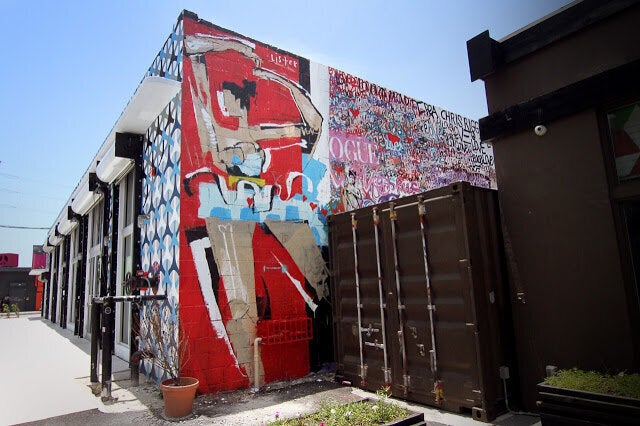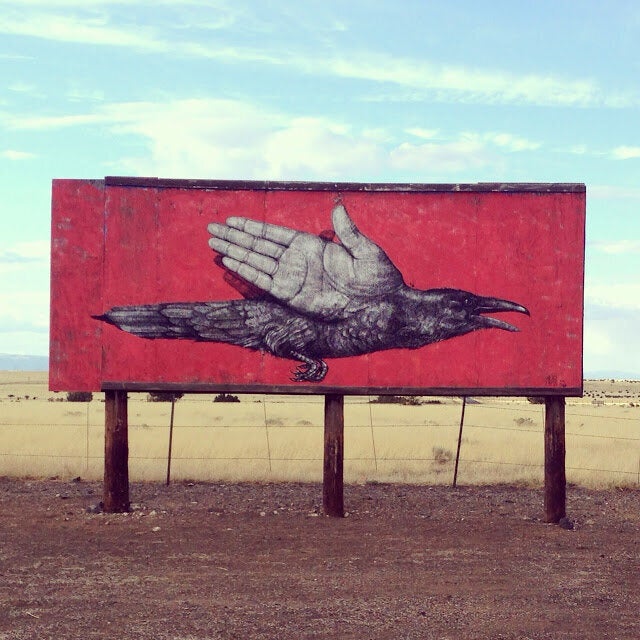 A lot of art spilt over the streets of London this week, with pieces by Faith47, Space Invader and a few DALeast's. Here is a fresh selection of the finest.
Faith47 -" A Sacrifice on the altar of Science" in the Elsy Yard of The Old Truman Brewery. Image via Faith47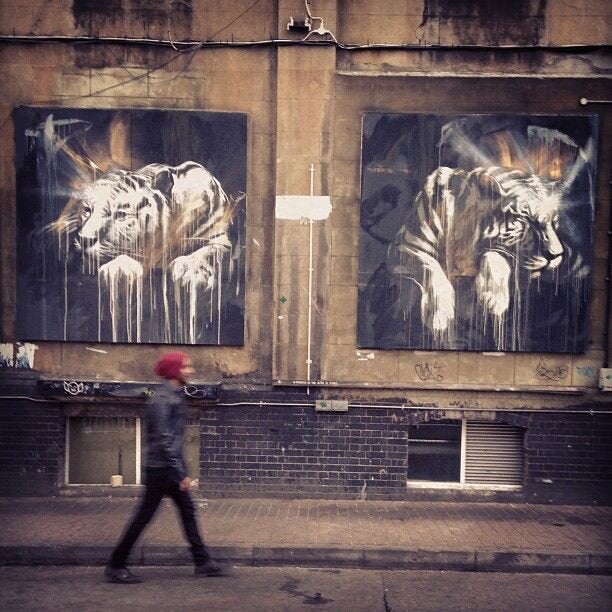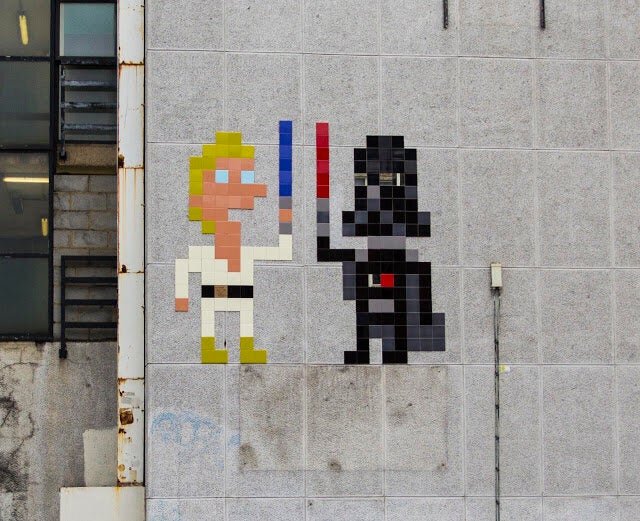 DALeast signature 3D animals all over Brick Lane: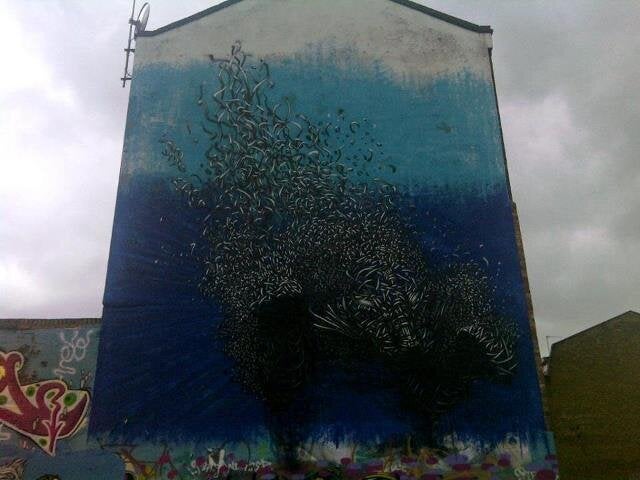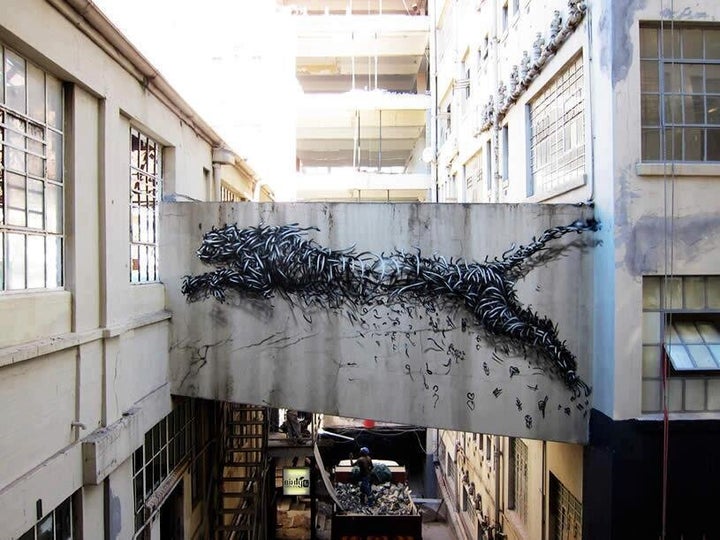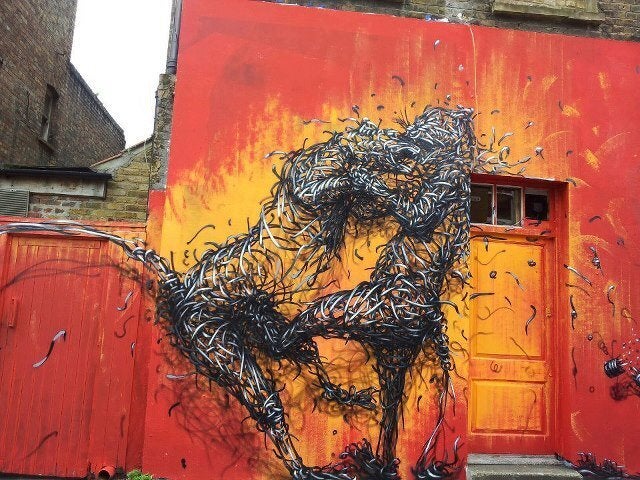 Thank you to Hang-Up blogger Millie Kotseva for choosing this weeks images for 'On The Streets'we will be back next week with another round up of the best new street art.