This week's in Milena Kotseva's review of art 'on the streets' we kick off with the newest ROA mural in Austrian town Linz. Painted for the Bubble Days Festival, the artist rendered a giant bird of prey sitting next to a skillfully depicted body of a wild goat, cut in half; all in signature monochrome shades.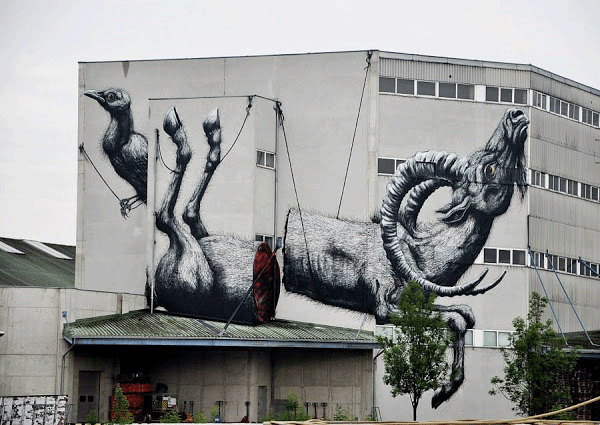 Other notable walls this week come from: DALeast in Bristol, as part of the Upfest Festival, Os Gemeos- Sao Paulo, Brazil, ZED1- Tuscany, Italy, Alice Pasquini- Weil am Rhein, Germany, Faith47- Vienna, Austria, Kislow- Vyksa, Russia.
This year ''Upfest'' Festival in Bristol welcomed Chinese artist DALeast, who masterfully completed a large-scale mural in signature 3D figures, entitled ''Seven To Eight''. The work stands out with its intense colour palette and delicacy of fine lines. Image via DALeast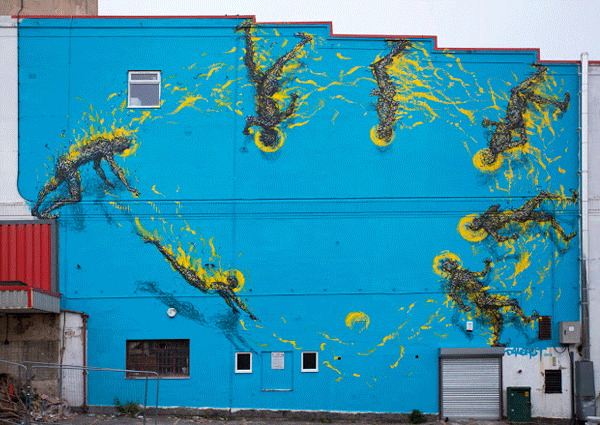 Brazilian artists Gustavo and Otavio Pandolfo, known worldwide as Os Gemeos continue to paint regularly on the streets of home Sao Paulo, creating colourful but politically charged and deep with meaning murals, like the one featured below that reads '' Brazil, Show Your Face''.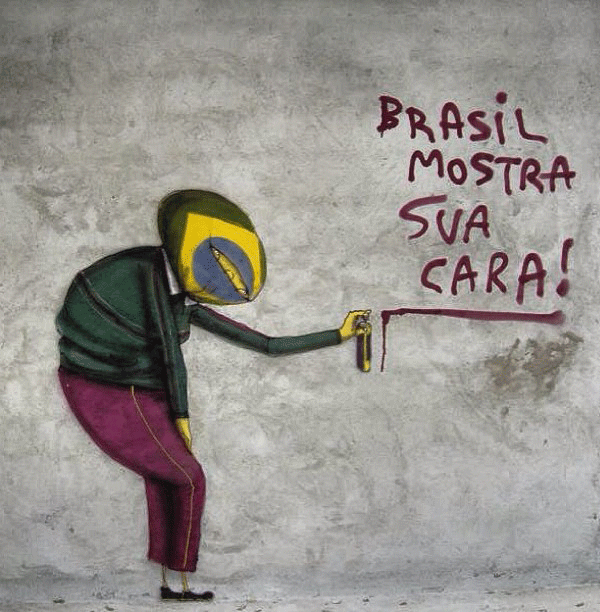 Italian artist ZED1, known for his large-scale vivid creatures pays homage to Italian writer Giovanni Boccaccio and his classic ''Decamerone''.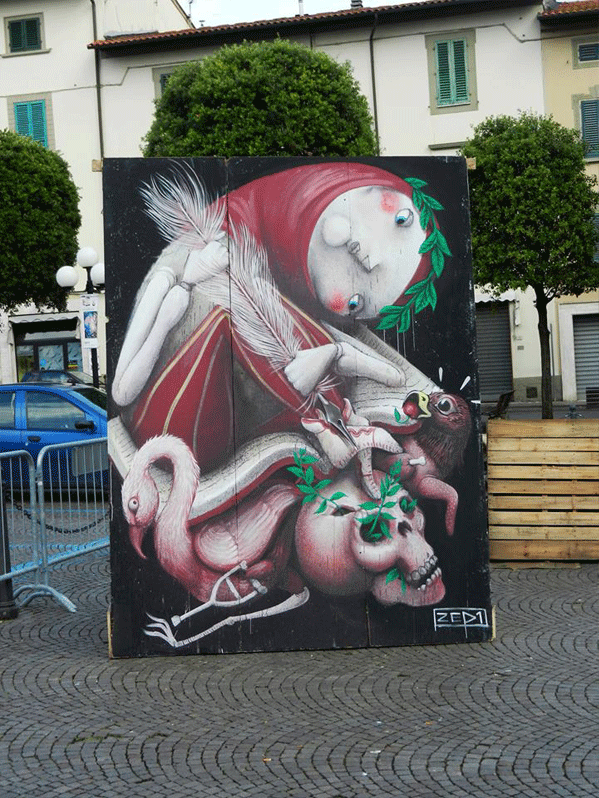 Italian- based Alice Pasquini, best recognised for her poetic depictions of independent, strong feminine characters is in Germany - Weil am Rhein, and here is this impressive mural, part of her solo show at Colab Gallery.
Image via Jessica Stewart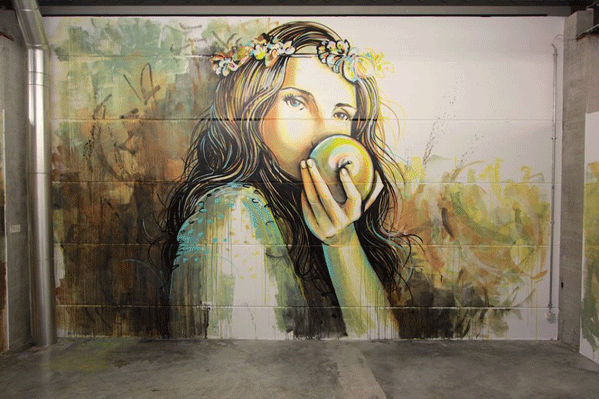 After a short but prolific visit in UK (covered here) , Faith47 is in Vienna, where her creative inner vision captured the elusive
''Immense Gap between Past and Future''. We are well impressed...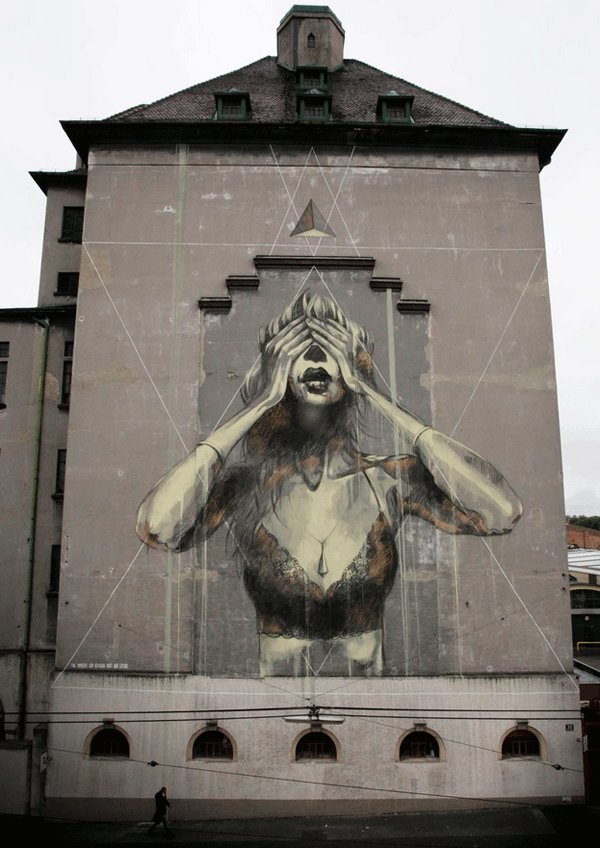 Last, but not least is this exceptional wall by Ukrainian artist Kislow in Russian Vyksa, featuring dream-like imagery, framed by simple-styled design.