 AP
Sizzling hot summer days and soaring temperatures - July is nearly over but there is no rest for the wicked and artists continue to paint frantically on the streets worldwide.
The leading piece in Millie Kotseva's weekly review for Hang-Up Gallery is a Seth and Kislow fantasy sea -inspired piece in Nantes, France. With its clean lines and bright colours, the mural is highly reminiscent of Pushkin's beautiful fairy-tales and successfully recreates the total summer mood.
Image via StreetArtNews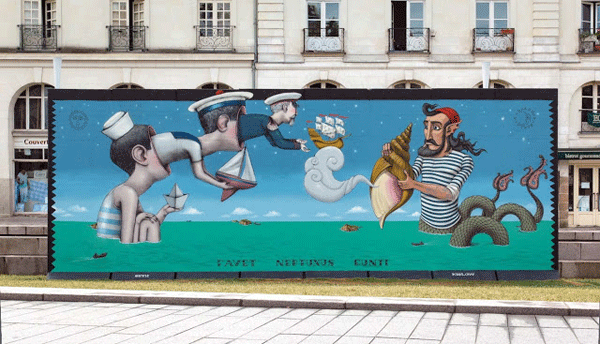 and more detailed shot of the wall: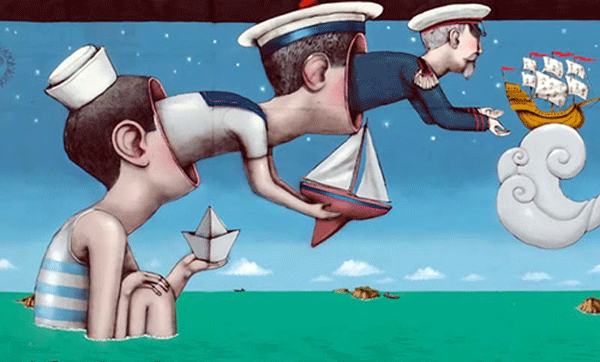 Other walls that caught our eye come from Conor Harrington and ROA in Rochester, USA, Case and Wow123 in Yekaterinburg, Russia; Saner and Fin Dac in Brest, France, NYCHOS in LA for Nickelodeon, eme and Sam3 in Croatia, REKA One in Berlin, Germany and finally POSE and Dabs & Myla in Chicago. What a week!
Rochester has become a street art epicentre this week, welcoming renowned artists to participate in WALL Therapy 2013 project.
Conor Harrington and ROA do not disappoint and their contribution to the Project cannot be left unnoticed.
Image via Conor Harrington and StreetArtNews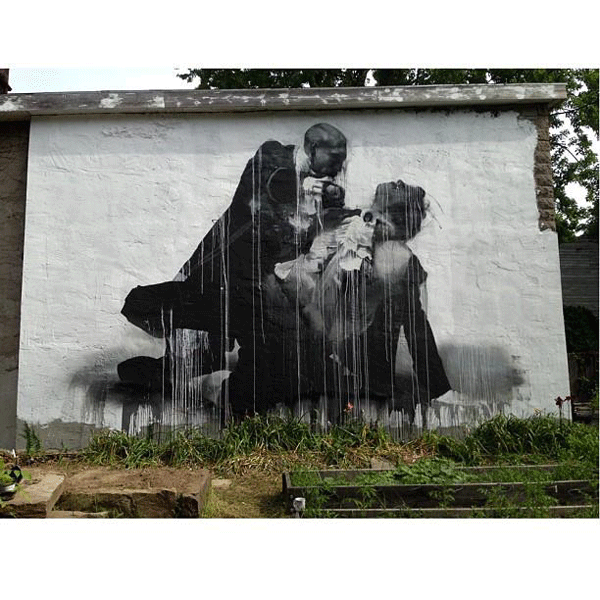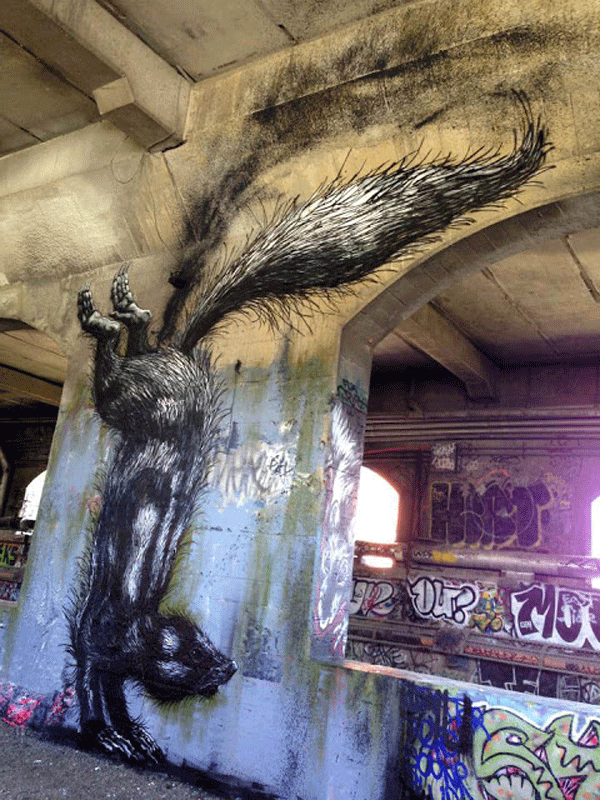 Sharp colours and intense surrealism comes from this new CASE and WOW123 wall in Yekaterinburg. Absolute masterpiece...
Image via CASE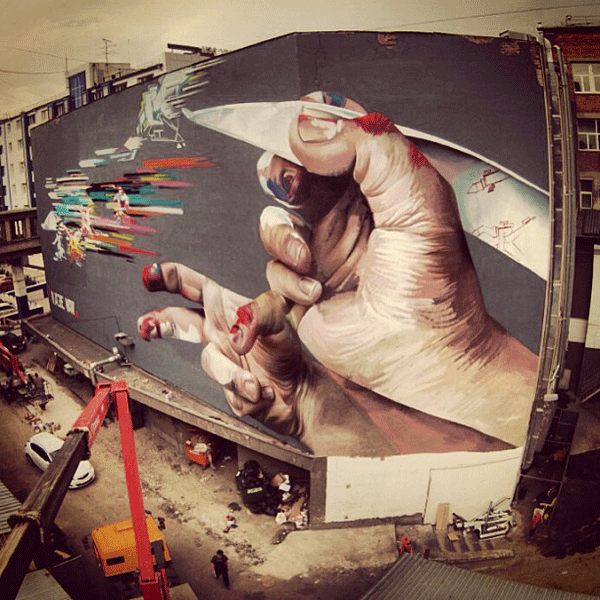 Another notable team work comes from Brest, France, where renowned artists Morten Andersen x FinDac, Saner and Skount combine efforts and styles to paint this huge romantic piece.
Image via Art-Pie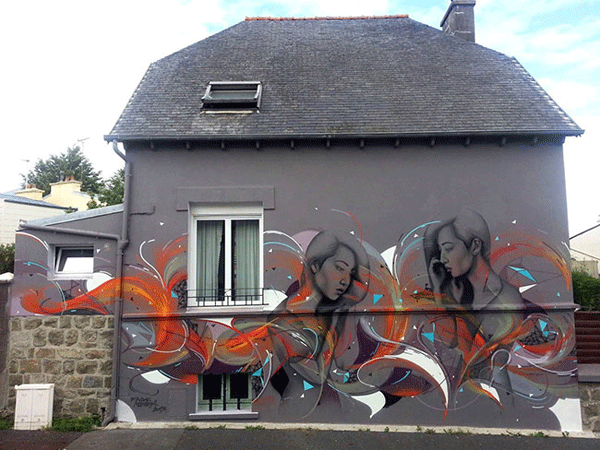 Just when we thought Nickelodeon' s Sponge Bob cannot look any better, Austrian artist NYCHOS (The Weird) proves us wrong. Well-known for his affinity to cartoonish grotesque, he does not fail to capture the animated character's playfulness and cuteness in a different, a bit weird, but still captivating way. It is safe to say that it really looks well...
Image via StreetArtNews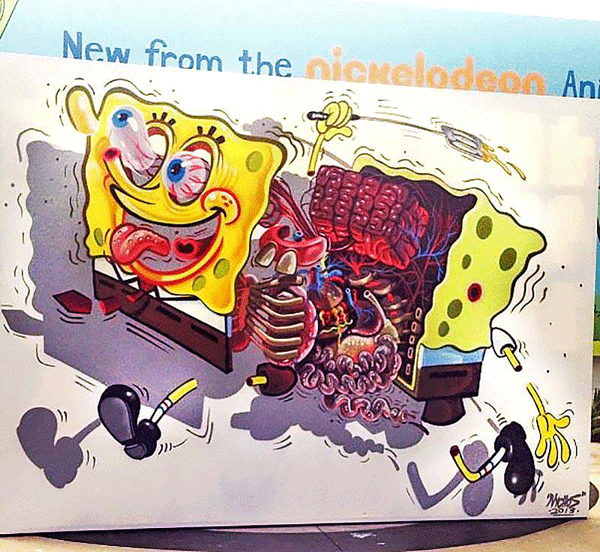 Playing with words and hopes for brighter future, this eme and Sam3 collaborative piece in Vodjnan,Croatia, entitled Future ( ''Buduçnost") is a real delight...
Image via eme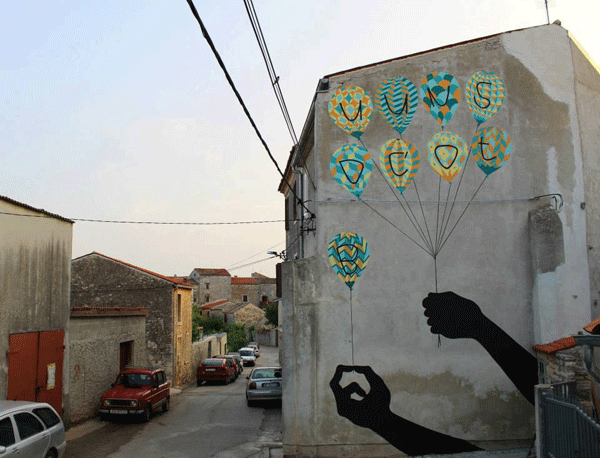 Hard-working artist REKA One is back in Berlin, where he quickly completed this graphic piece in an abandoned factory. We quite like how the refined coloured texture of the work contrasts with the greyness of the building's walls.
Image via REKA One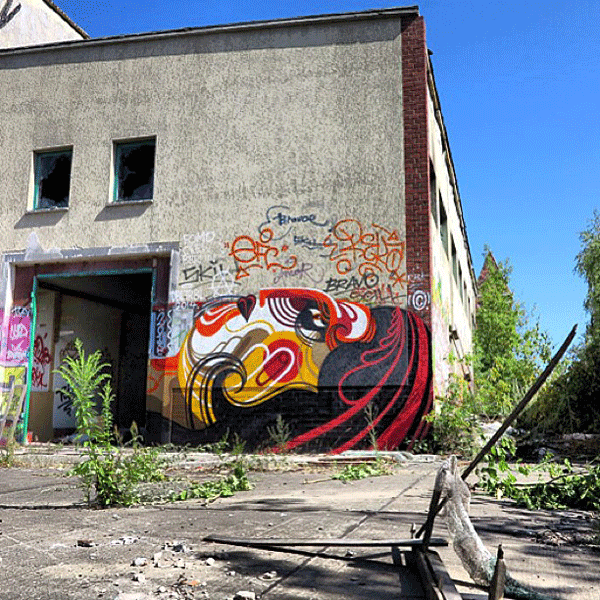 Our last stop is in Chicago, where POSE and Australian duo Dabs Myla blend styles and skills to produce this highly-detailed and visually striking mural, part of the Art in Public Places programme.
Image via Dabs and Myla