''On the Streets'' this week starts off with the sumptuous, emotive piece by Rone in Berlin. Well -known for capturing the alluring decaying female beauty on a large scale, the wall stands out with its carefully balanced fragility and ephemeral visual elegance and rawness of the characters. Take a look at the more detailed photos of it below and see for yourselves.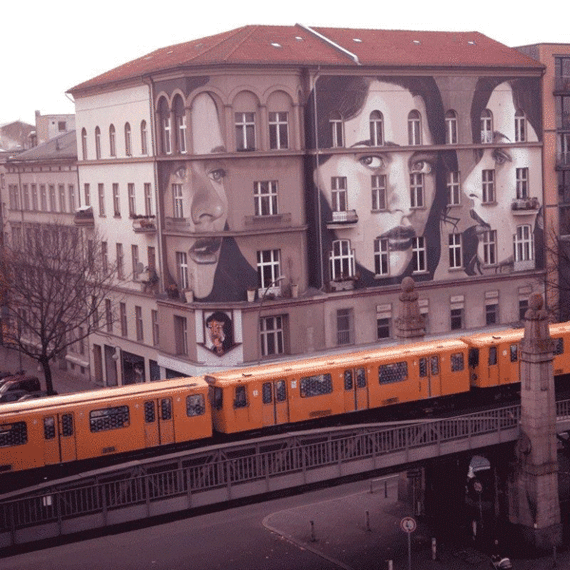 Rone working on his elaborate masterpiece in Berlin.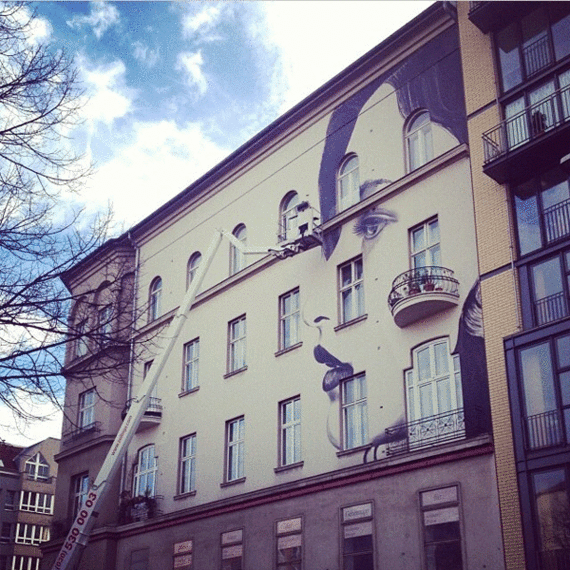 The wall at a closer look... Images via the artist.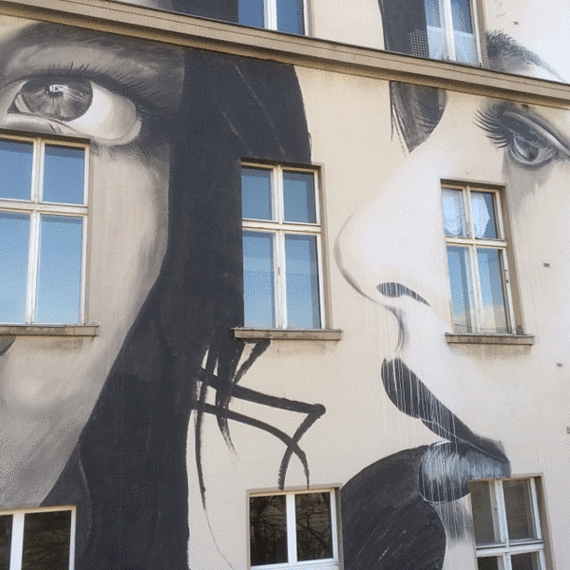 To coincide with their current show ''Where Your Heart Is'' in Hong Kong, Los - Angeles collective CYRCLE found time to deliver this absolutely mind-blowing mural, entitled ''Rise Above''. The work features colourful whimsical illustrations combined with signature typography. Truly impressive...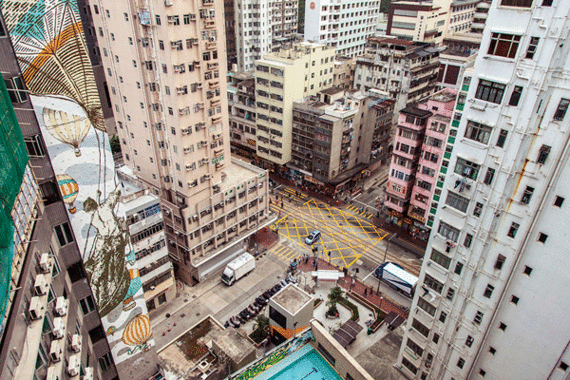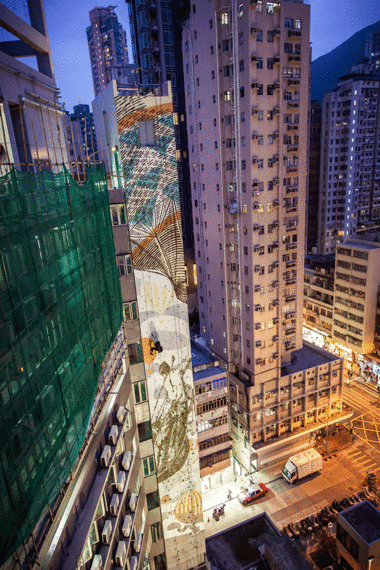 Detail of ''Rise Above'' mural.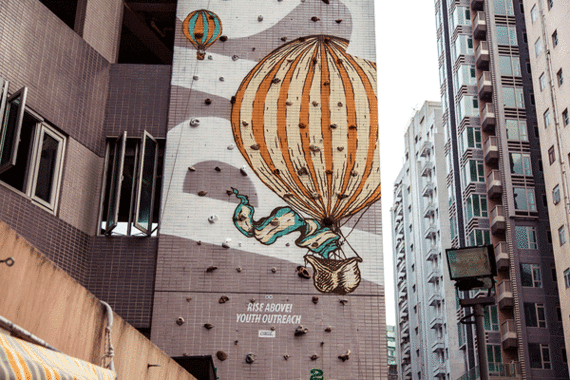 We have always liked the work of Pixel Pancho and Vhils and to see both of them collaborating feels too good to be true. Pixel Pancho's intricately detailed robotic imagery blends beautifully with Vhil's chiseled portrait in a perfect harmony. Image via Anya Dedovich.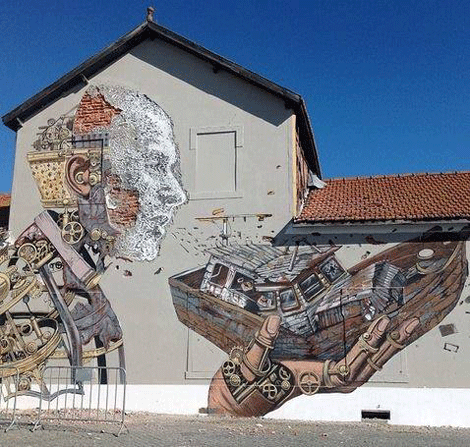 Refined surreal imagery and playful cartoonish characters - this is how Spanish artist Belin imagines life in New York. We like the humour and skillful depiction a lot. Images via Arrested Motion.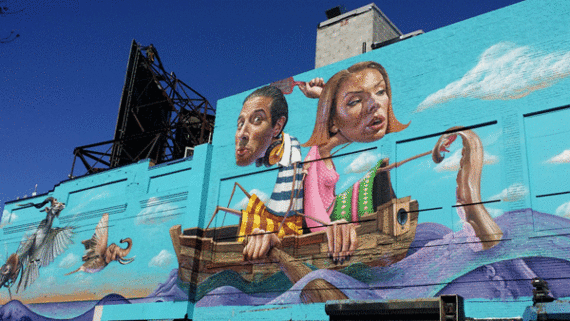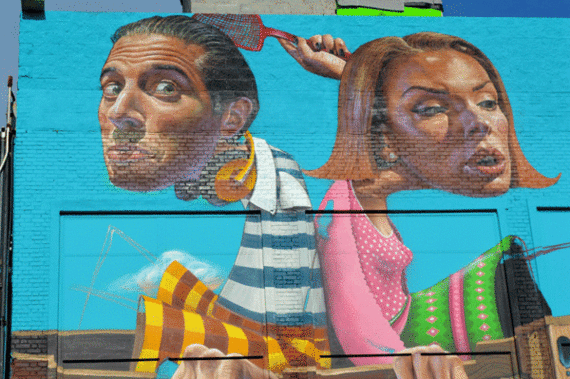 Staying on the playful side of things, here is what Agostino Iacurci has recently painted in Nuremberg, Germany. The larger-than-life stylised portrait of a man in a pool reminds of the hot summer days, gone not that long ago. The piece definitely brings out the happy playful holiday notes and works really well with the serious surroundings. Enjoy! Image via StreetArtNews.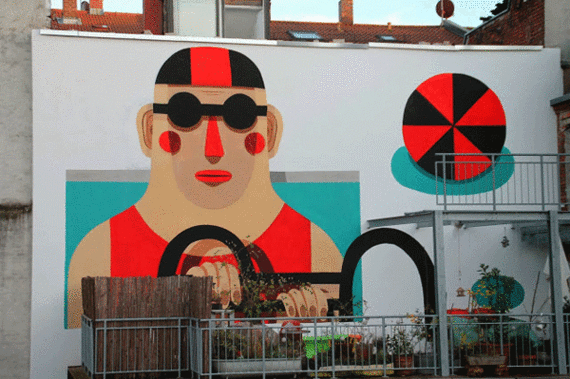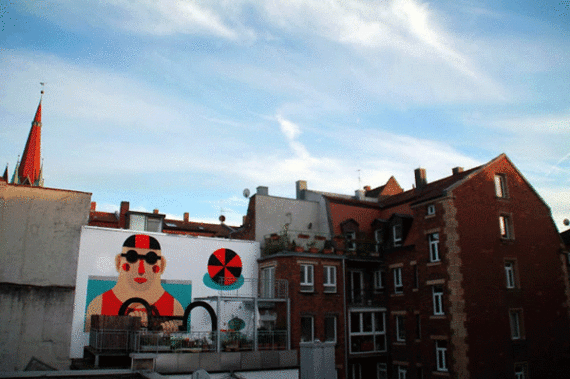 After this colourful explosion, we take a look at David de la Mano's black and grey ''Senda'' mural in Montevideo, depicting countless silhouettes of people and fantastic creatures. Image via StreetArtNews.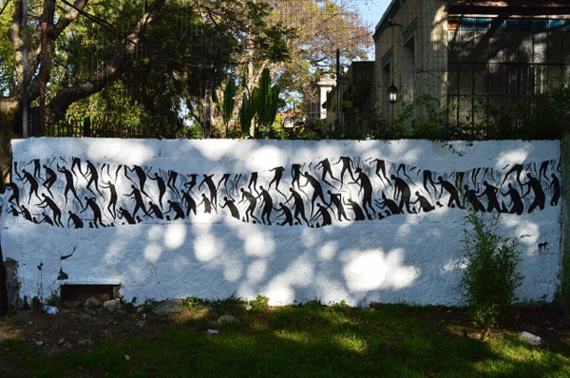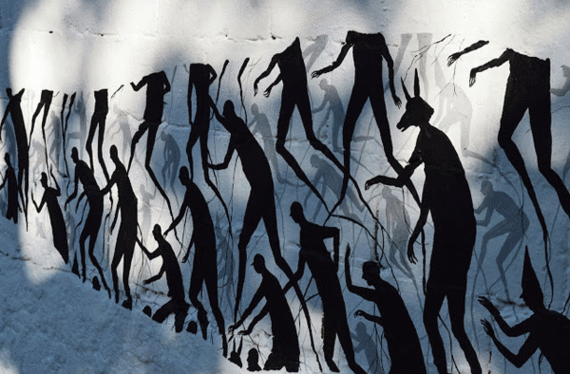 Our weekly review ends up somewhere in sunny Spain, where ARYZ, VINO and GR170 team up to deliver a real crowd-pleaser piece on the walls of an abandoned factory. We love it. Image via Juxtapoz.